OMG, HeonHee is back together again. Just so I'm clear, it's HeonHee and not HwanHye. Heh. (Forgive this nerd's love of alliterated couples names). Song Song Heon and Kim Tae Hee arrived in Taiwan yesterday for a promotional tour on behalf of My Princess, which will begin airing in Taiwan this week. I have a gut feeling the drama will be a huge hit.
It's been 10 years since my Heon oppa visited Taiwan, the last time was for a media tour during the airing of Autumn in My Heart. HeonHee arrived in Taiwan on the same flight, and wearing what alludes to a couples outfit, natch, which obviously sent the local media into overdrive. These two really know how to stir up promotional interest in their drama.
I would LOVE if they actually dated for real, because their onscreen chemistry was insanely perfect and their offscreen personas appear to be well-matched as well. Only time will tell. If they ever get together, their babies would be ridiculously beautiful since both are well-known for their natural looks in Korea.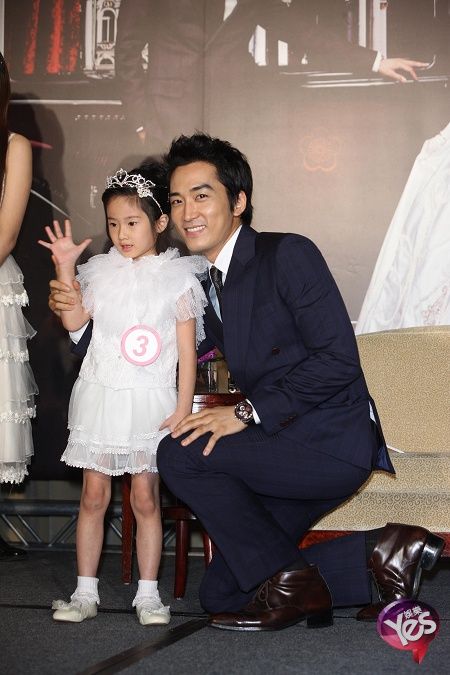 How the hell is Kim Tae Hee this drop-dead gorgeous getting off a plane. Oh right, because she's got "it", the movie star aura that you can spot a mile away when you run into a bona fide movie star in real life. My Heon oppa is also looking mighty tasty too. I approve of the plain white tee and jeans. Rawr.
Official Taiwan MV For Because of You by Beast:
http://www.youtube.com/watch?v=rQngJfRMcd4
[Credit: all pictures as marked from Baidu Song Seung Heon bar]