The Paradise Kiss live-action movie can be viewed two ways. For folks unfamiliar with Yazawa Ai's brilliant source manga, the ParaKiss movie starring Kitagawa Keiko and Mukai Osamu is likely just a frothy harmless shallow piece of fashion coming-of-age entertainment that is easy to watch. Akin to one of those formulaic Hollywood rom-coms that comes and goes and no one ever remembers. For folks who have read the source manga and loved its complexity, refusal to give any easy answers, unlikeable yet strangely real leads, plus a perfect ending that made the journey unforgettable, the ParaKiss movie is a soul-killing destruction of everything held dear in the manga and then spat out to resemble a cookie-cutter dime-a-dozen romance movie.
I fall into the latter category, so I think the ParaKiss movie sucks donkey balls. The movie tramples on a story that had brains, heart, and soul, delivering so much pain to me as a viewer that I've taken off my gloves and it's no holds barred anymore. This movie is the very definition of insipid and pointless, and to make matters worse, we get across-the board horrible acting by everyone other than Yamamoto Yusuke playing the second male lead. I hate this movie with so much passion this is a straight up ranty review. If you love the movie, just stay away to preserve your own dreamy happiness. Everyone else, let's get down to business.
Why do I hate this movie? Because this adaptation strips away all the details and dialogue that make the characters come alive in the manga, turning everyone into one-dimensional caricatures. Instead of being emotionally stunted and ideologically lost, Yukari instead is this petulant whiny teenager with an inexplicable attitude and a blank look on her face half the time. Keiko turns in a performance that is cringe-worthy, with nary a shred of understanding the complicated character she plays. She pouts and preens, but never digs any deeper than that. Yukari is a difficult young girl to like in the manga, but I loved how brave she was in pursuing her dreams and how she longs for emotional connection. Her insecurities and possessiveness with George was raw but felt so real and young, befitting her age and inexperience. In this movie, Yukari is as interesting as a blow up doll.
Next to the butchering of Yukari, the character itself and the performance given, Mukai Osamu's George fared none the better. Forget the blue hair that is missing, his entire modus operandi and attitude is both gone and wrong. George appears to exist as eye candy, with Osamu's incredibly long legs filling out gorgeous tight pants and walking around with a perpetual smirk face on. Instead of being prickly and taunting, George randomly morphs into a slightly leery life coach for Yukari. We barely get a glimpse of his design genius, and never see anything beyond his existence as the male lead who is ordained to get the girl. I like George the character so much because of how much I disliked him in the manga. I know this sounds inconsistent, but what made him difficult to like is precisely why his character was so brilliantly written by Yazawa.
All the second leads also got shafted, their characters existing purely to round out the design team for the big graduation fashion show, but serving no other purpose. George and Isabella's beautiful friendship isn't even touched upon, Miwako and Arashi's dysfunctional yet solid relationship is presented as is without even fully bringing in Hiroyuki's backstory with them. Which leads me to talk about the destruction of Tokumori Hiroyuki, as played with Yamamoto Yusuke, who gave the only good performance in the movie, yet ended up being sacrificed to the alter of catering to those who demand inane unicorns and rainbows happy endings. Unlike the manga, the movie decides to turn Hiroyuki into a token second male lead who is a friend to Yukari and ends up staying that way.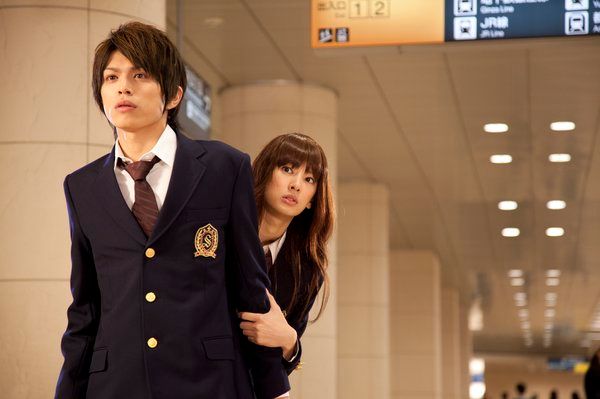 So the ending of the movie might just be the single worst ending I could have ever imagined could be tacked onto ParaKiss. First off, the movie never lets Yukari and Goerge date. Which befuddles me, since most of the manga was about their completely screwed up but sexy as all out relationship. The movie has none of that, with their only "romantic" moment coming when George plants an inexplicable kiss on Yukari after she walks the runway in the fashion show. It's like he's so turned on by her horrible runway walk. Ugh, grody.
Anyways, because Yukari and George never date, it negates everything else. Yukari ends up annoyed that George would kiss her and then take off, as he still leaves with Isabella to go abroad and pursue his fashion dreams. If a guy merely flirted with you for a few weeks and then gave you one kiss, I have no idea why Yukari is hung up on him. Unlike in the manga, where George's leaving was an incredibly brave and difficult decision on his part, and Yukari's handling of it make her so kick-ass in my mind, here it's just pointless plot for the sake of plot.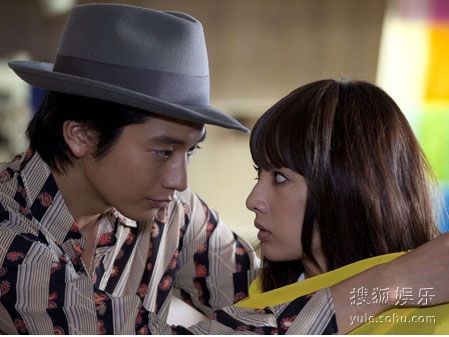 The movie's decision to not delve into a relationship between George and Yukari also sucks the wind out of George's gift to Yukari, you know, when she receives the key and runs to the storage warehouse to see that George has left her his entire design collection. Movie Yukari cries because she's so touched and so missing him, but the viewer in me was just flabbergasted this poignant moment had been stripped of its full meaning. In the manga, Yukari never truly understands how George feels about her, despite his actions and words, and it's not until she gets the key to the entire Paradise Kiss collection that she knows he loved her as much as she loved it. They had passion and romance, but it wasn't enough for them to breech their dysfunctional issues. They were also mature enough to not choose a relationship over pursuing their individual dreams.
I cheered on Yukari in the manga, who dared to love with such passion and conviction, but also had the courage to continue to live her life even as one relationship ended. Movie ParaKiss has Yukari becoming a famous model as well. A few years after George leaves, Yukari visits New York and runs into Isabella in the theater district. She finds out George has an atelier in Soho and runs to see him.. He's not in, but she sees stacks of magazines on the table, all of which has her on the cover. George comes running back all out of breath. They look schmoopy and smiley to see each other, and we end with them embracing into a passionate kiss. I FUCKING HATE THIS ENDING. I love Yukari and George together in the manga, but I love it because they admitted it wasn't going to work out and broke up. Not all relationships are meant to be, but daring to love is a beautiful thing.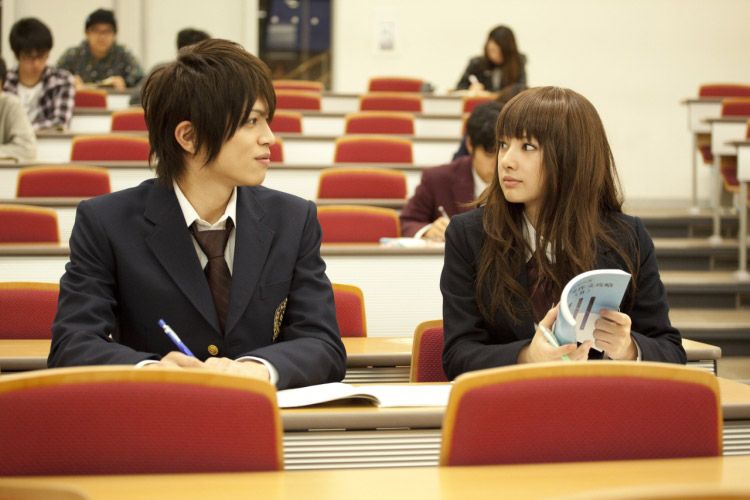 I loved the manga even more for the ending where Yukari is engaged to Hiroyuki ten years after they've graduated high school. He's a doctor now, and she's a famous model just past the peak of her career. As she goes on a date with him and wears one of the dresses George designed and left for her, she knows he wouldn't mind at all. They discuss going to New York for their honeymoon because Yukari has received two Broadway tickets. The costume designer for that show is George, and while the show is a comedy, Yukari thinks that she'll likely cry when she watches it.
I found the manga ending just so real and sincere, understanding the characters of Yukari and George. How they are both pragmatic and resilient, how they loved each other but accepted it wasn't going work. How Yukari was George's muse and he was the man who turned her from an automaton living according to her mother's wishes into a woman with passion and energy. Yukari ending up with Hiroyuki is perfect, because he was the right guy for her in the long run.
I just can't believe what an abomination the ParaKiss movie turned out to be. Even with the butchering of the characters, Keiko was just wrong for the role of Yukari. She was okay as school girl Yukari, but as future model Yukari, she was cringeworthy. Her scenes walking the runway or modeling made me LOL and then feel sorry for her. Osamu was perfect as George on paper but he never captured the character's depth and nuance when portraying him. The movie was pretty enough to watch, but just so dumb and shallow. Like I said, Yusuke was the sole beacon of light in the drama, looking so damn cute all the time, frankly stealing any scene he's in. Too bad I never got to see adult Hiroyuki together with Yukari, but instead had to suffer through a barftasticly lame Yukari-George reunion in NYC.
I hope that by writing this review I get all the rage out of my system and I can stop walking around with a bitch face on all the time. This is one movie I wish had never been made. Because I actually screencapped the hell out of the movie when watching it, hoping it'd be so good I'll be writing this glowing review complete with a waterfall of pretty screencaps and lots of happy exclamation marks, I've decided to just dump on the movie some more with a recap. What can I say? I hate wasting perfectly good screencaps.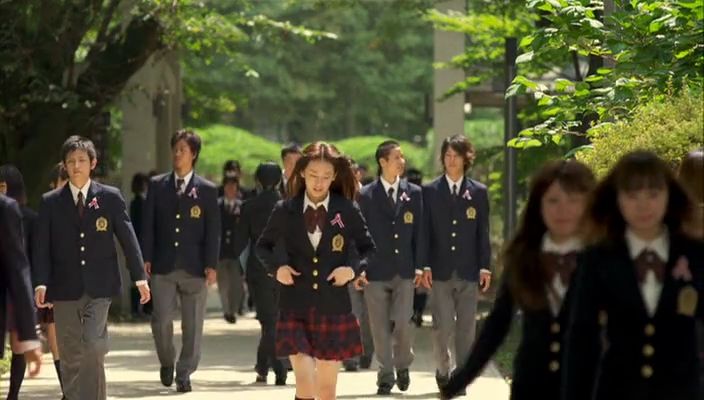 Yukari, just your average over-achieving Japanese high school student. Who also happens to be so beautiful she could be a model. Yup, every school has one of these girls, right?
She has a crush on high school classmate Hiroyuki, who is cute AND really nice. Just your one-in-a-million perfect guy.
Yukari has a run-in with Arashi on the street, fainting and waking up in atelier Paradise Kiss. Strange how movie Miwaka is about double the size of manga Miwako.
Yukari is not interested in being the model for a bunch of loser fashion academy students. She's too busy studying for college entrance exams. As Yukari insults everyone and is about to leave, who walks in but George, Mr. Genius Designer and starer-extraordinaire. Expect George to stare at Yukari a lot from now on in this movie.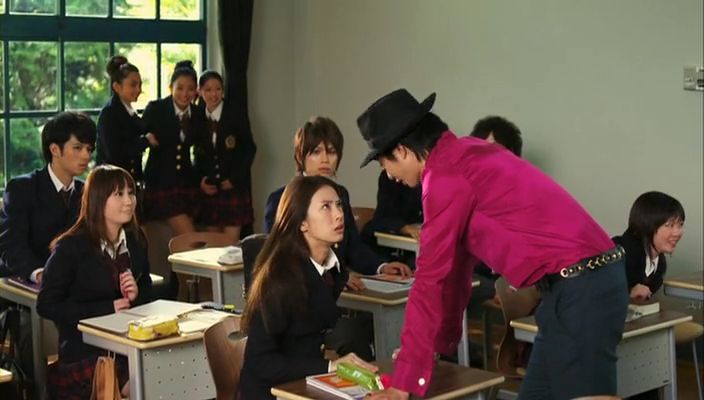 George tracks down Yukari at her high school and walks right on into her class to stare at her some more. And to smirk.
Yukari is no match for George's brand of inexplicable persistence.
She gets dragged to the fashion academy and given a make over.
Who knew bangs and a slightly wavier do was tres chic?
For a girl who claims to want NOTHING to do with these fashion weirdos, she sure hangs out with them a lot. Here's Yukari going shopping for fabric with the gang.
Everyone is weirded out by George's behavior towards Yukari. Is he interested in her? As a woman or a muse?
Yukari talks with Hiroyuki about not being sure what she wants to do with her life. This was a lovely scene.
Yukari tries on a dress George designed. It fits perfectly. I suppose this must be some sort of symbolic moment or something. That Yukari was born to wear George's designs.
George drives Yukari home and she talks about how she's lived her life fulfilling her mom's wishes and wishes she could break free. To teach her a lesson, George drives her to a love motel and jumps on her, apparently to teach her to grow a pair and say no to people who make unreasonable demands. I would have said no to George when my knee made contact with his nether region.
After the bed incident, Yukari is a bit afraid of George, and Hiroyuki doesn't have any qualms on telling George to stay away from Yukari. You go, Hiroyuki! I find Osamu objectively better looking than Yusuke, but during this entire movie it was Yusuke who was much manlier and more desirable. Probably because his character was not a douchebag.
Hiroyuki runs into childhood friend Miwako. It's an awkward reunion, minus now-boyfriend Arashi.
Yukari has a fight with mom due to her wanting to drop out and school and try her hand at becoming a model. Mom is understandably upset. Some yelling and a slap later, Yukari runs away from home. George offers to let her stay with him.
Wow, George's pad is uber-swanky.
George gets Yukari a modeling job. Not sure what she's supposed to be selling, seeing as she's made up like a streetwalker.
Later George shows Yukari his personal private collection. No, it's not dirty or anything like it. Just very froofy girly clothes. He says that he wants someone special to wear it one day. Hint, hint, Yukari.
This is George's classmate Kaori from the fashion academy. She seems like a beeyotch and quite competitive. She is nothing like the Kaori in the manga, who was George's senpai and a sweetheart, and somewhat the catalyst (in a good way) for George and Yukari's breakup.
This is the crown jewel of Team Kaori's design for the graduation fashion show. Lulz. It's like a Betsy Johnson knock-off no girl would be caught dead wearing in Harajuku.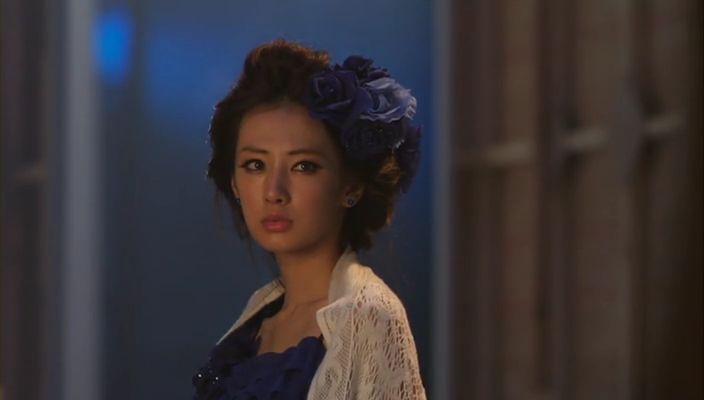 Yukari tells George not to worry, she will bring it home.
Yukari walks the runaway. If Keiko would have toned down the over-the-top preening, she would have nailed it. This was a wonderfully directed scene. Very evocative.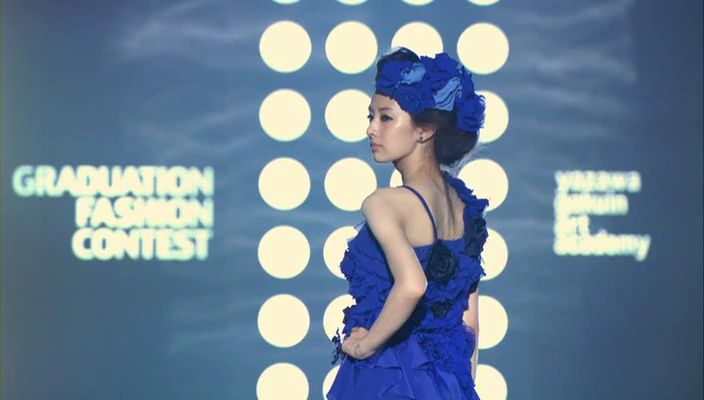 Seriously, girlfriend needs to stop posing like she's at a lady of the night auction.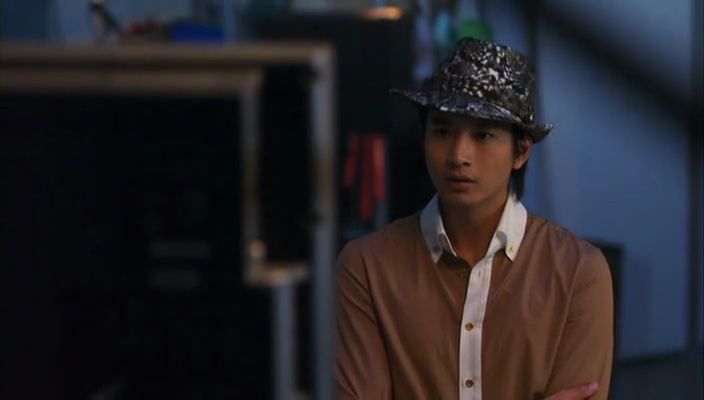 George watches. He's entranced. He has pretty low standards if you ask me.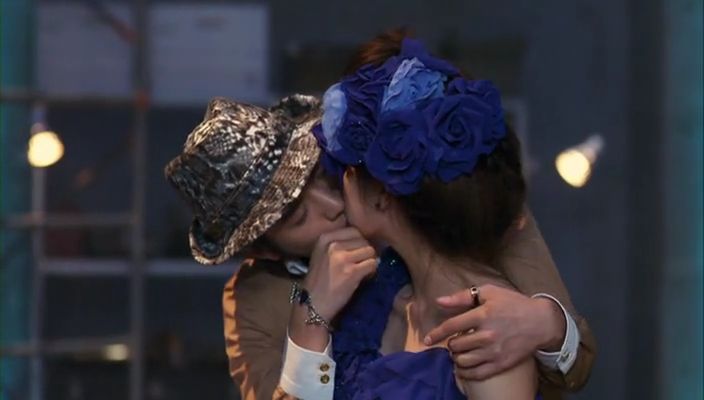 When Yukari walks backstage, George immediately jumps her and plants an unwanted kiss. George is really into manhandling his lady loves.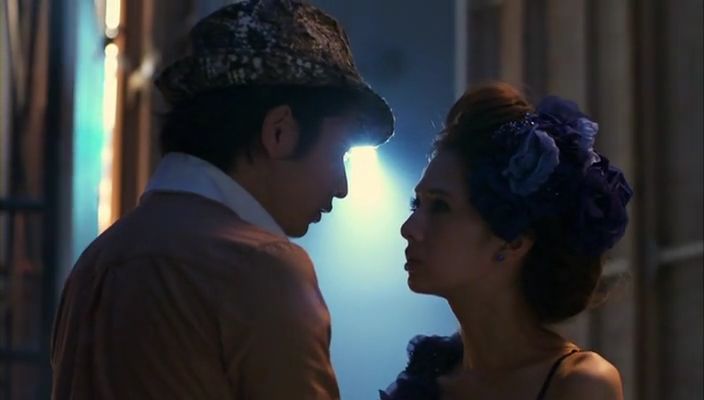 Yukari pushes him off and they stare at each other. Will she slap him? Like he deserves?
Nope, she secretly liked it. She kisses him back and make-out commences. God is this movie dumb-as-bricks.
Team Kaori's shiteous flouncy prairie dress wins the competition. So the judges are blind at this academy. No wonder Yukari called them all losers when she first met them. George is at peace because he did his best or some uplifting mantra like that. Or he's just happy he got some nookie earlier.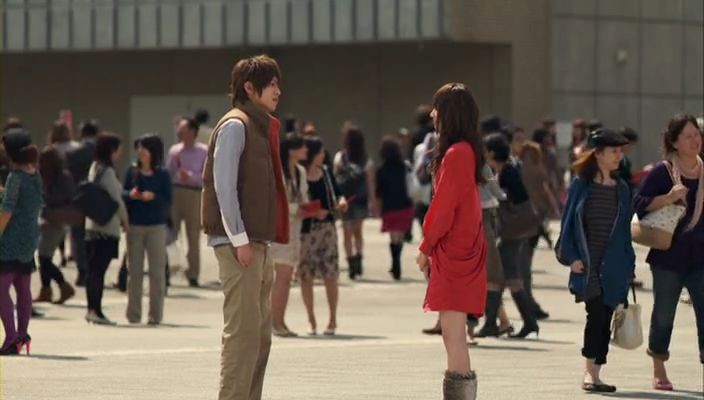 Hiroyuki gets up the courage to ask Yukari out later. You go, guy!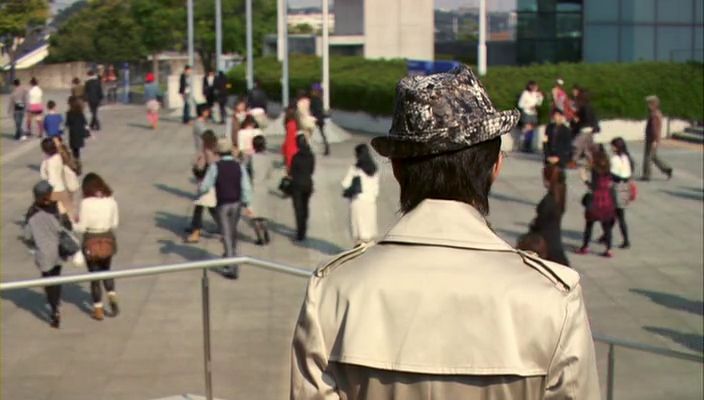 George just stands in the back and stares at this scene, dressed like the stalker he is.
After one runway walk, Mom is no longer pissed her daughter shit her academic career down the toilet and wants to be a model. Wow, mom was quite easy to win over.
George passive-aggressively drags Yukari out shopping for her date later with Hiroyuki. What the what?
Yukari calls him out on his completely inexplicable kiss and pretend it didn't happen routine.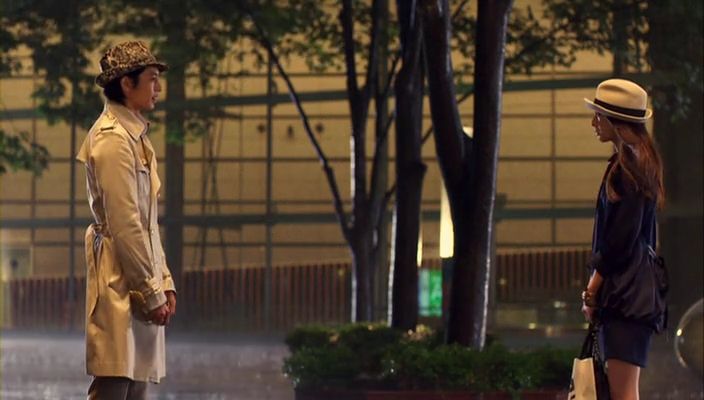 In truth George is pulling a kiss and run routine, telling Yukari he's leaving to pursue his fashion dreams abroad. I'm not quite sure you've fulfilled your career domestically, George, so going abroad seems a bit premature if you ask me. But hey, it's your career, so go get 'em!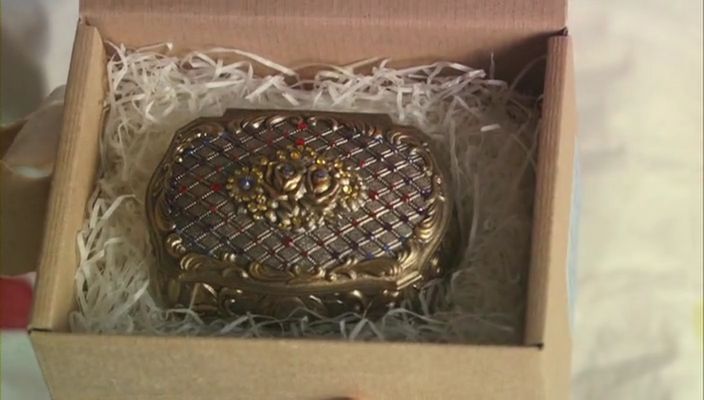 After George takes off for parts unknown, Yukari mopes in bed. She gets a box in the mail containing a key.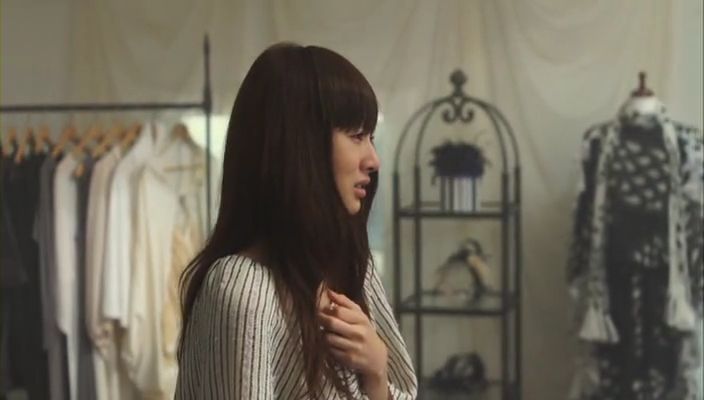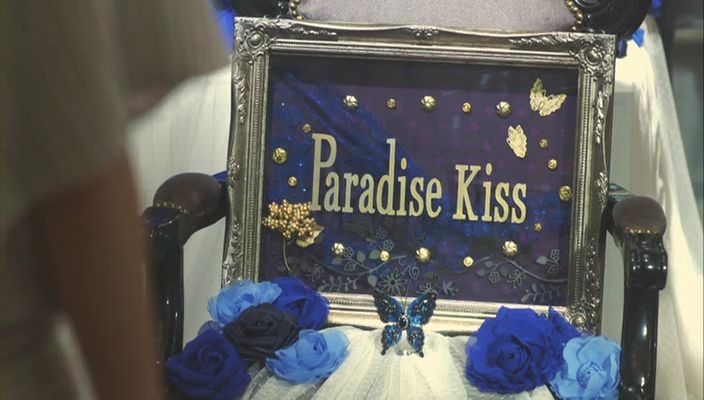 Turns out George left her his entire design collection. That was a sweet gesture, but pretty meaningless within the movie construct since those two had one kiss and a couple of hot stares before George took off.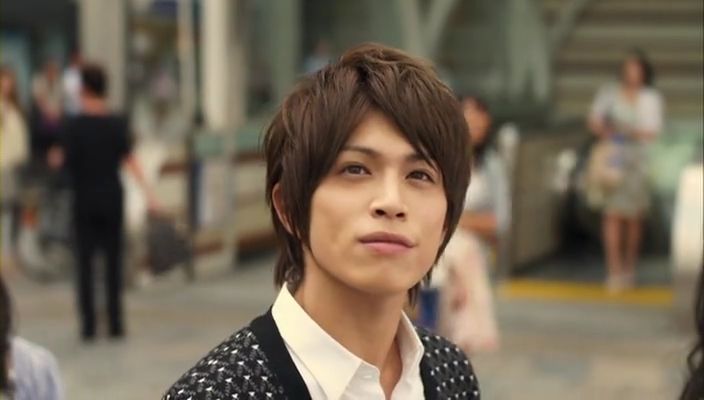 A few years has passed and Yukari is now a famous model. Hiroyuki admires her from afar, having confessed his feelings to her the night of the fashion show and been soundly rejected. Don't worry, guy, you're not missing out on anything.
Yukari became a famous model doing THAT (see picture proof above). The mind, it boggles. My eyes, it cannot unsee.
Yukari goes to New York and runs into Isabella and finds out George has been maybe secretly pining for her all this time. Oh what happy coincidence, because she's been pining for him as well!
Yukari runs to George's studio in SoHo. Apparently he doesn't lock the door because she just walks right in. Yukari sees magazines with her on the cover laying around George's atelier. She looks either touched or constipated.
George comes running in because his finely tuned Yukari-radar knew she was there.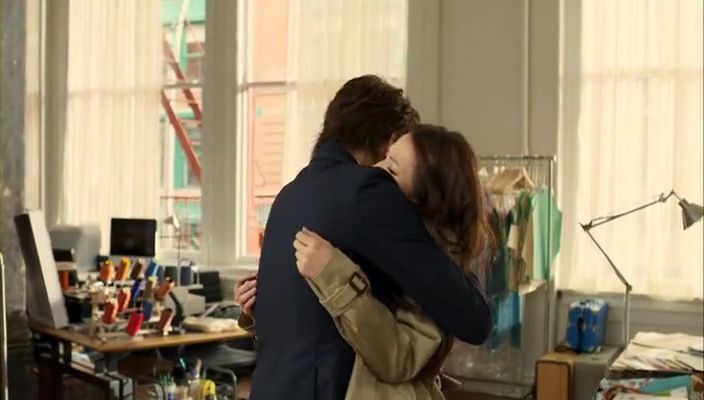 Hug and then kiss. Hallelujah, we've got ourselves a happy ending! You know what? Screw this. I'll just pretend that is Keiko and Osamu kissing. Yum yum, these two sure can kiss, and do it very prettily.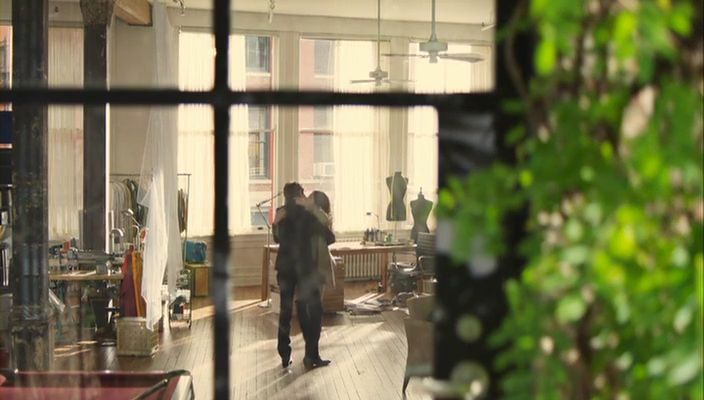 I only hate this movie THIS much because it ruined a perfectly splendid manga. Otherwise it'll just be an annoying and stupid little movie that wouldn't be worth my time to rip apart. Imma go re-read ParaKiss now, and pretend this entire fiasco never happened. Yes, having a selective memory is a good thing sometimes.