Dayum, Rainie Yang has like the best job around these days. First she scored a good five months with Joseph Chang making moon eyes at each other and making out in Drunken to Love You, not to mention her long list of great co-stars in the past. Then she spent the Summer running all over Asia promoting her platinum album Longing For, holding mini-concerts and fan meets. I've already brought the MV for the first two singles off her album (here and here), both of which were fabulous, and she continues to rock it by snagging hottie du jour Sunny Wang for the MV for her third single off the album called "Imperfect Beauty".
I missed this MV when it was released back in August, but it got revived yesterday with the media spotting Rainie and Sunny on the same flight from Taipei to New York City. Innuendo aside, reps have confirmed it was just a coincidence, as Sunny was headed to visit family for Thanksgiving, and Rainie to attend a good friend's wedding. If you live in NYC, be on the lookout for either of them. Watch the MV below after the jump. It's like a mini-drama.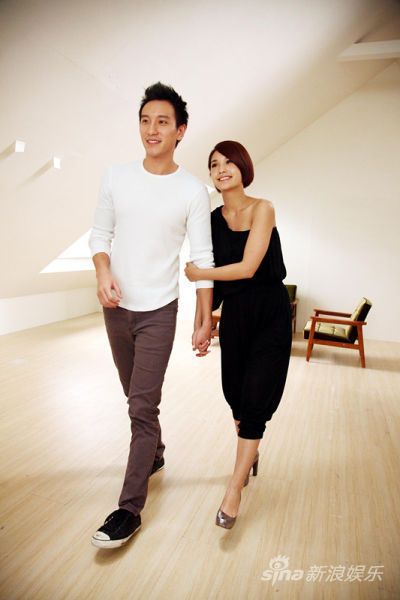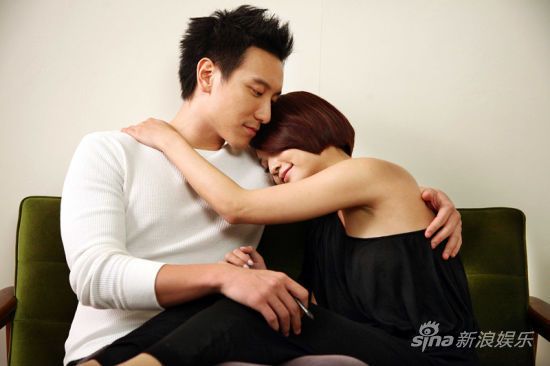 I'm totally taken with Sunny not because I think he's all that handsome (he runs more towards the sexy bastard type), but because I think he has got screen charisma by the boatloads. Most second male leads in TW-dramas are throwaway characters and forgettable actors, with very few becoming a breakout star. The last second male lead I totally went gaga over was…….Roy Qiu in 2008's Woody Sambo. And look where the boy is now! I'm not saying I can spot a bona fide star, but I do watch enough dramas to notice when an actor is just a pretty face or has that extra something special. Sunny has it. Which is totally not fair if you think about it, considering he hit the jackpot already being born into his RL family.
Imperfect Beauty MV:
This is a really solid MV, with great art directing and a cohesive story about a couple noticing slowly their incompatibilities and feeling trapped. Plus the song is really pretty (actually all the songs from Rainie's latest album are great). I think Sunny is lucky that his first drama was with Ariel Lin (as directed by the masterful Director Winnie), and that he followed up with the chance to work with a genuine acting talent like Rainie. I'll be surprised if he's not a leading man within two years.