Today was the unveiling of the Da Ren Wu Charity Photo Exhibition in Taipei (da ren wu literally means big person and here it refers to someone famous), where nearly forty of Taiwan's biggest entertainers participated in an edgy and thought provoking photo shoot for the sake of art and charitable giving. Everyone donated their time, including the famed make up artists and photographers, and each of the photos will be auctioned off at the end of the Exhibition and all proceeds donated to a charity for at risk youth. The post topping picture is of Janine Chang as Joan of Arc. Stunning, no? A few of the ladies went all nude for this shoot, but it's all tasteful and meant to encompass certain concepts I'm not highbrow enough to figure out. All I know is that I can't stop staring at some of the pictures.
Sunny Wang. I feel like Sunny's torso is in motion. It's mesmerizing.
Selina Jen. So nice to see her doing more and more activities.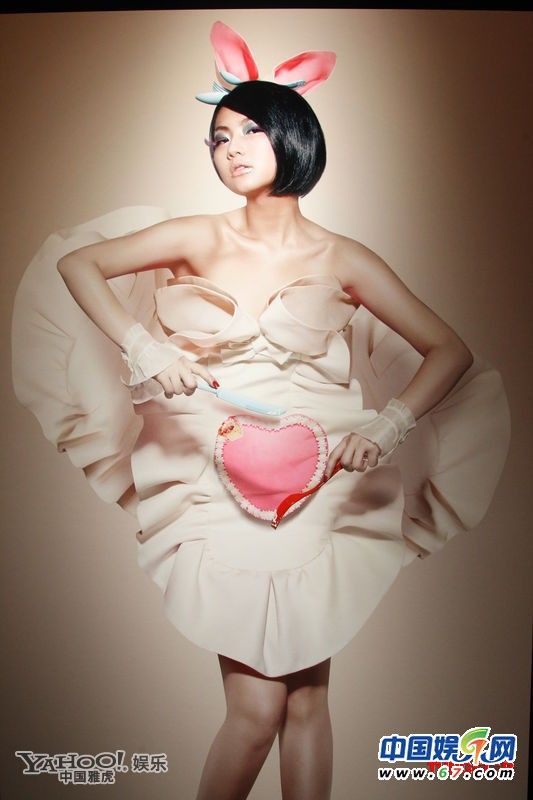 Lynn Xiong. Leave it to Lynn to pull a Demi Moore paint move and make it her own.
Huang Xiaoming. Woah. Me like. Not sure what he's supposed to be, but I love the hardness and depth perception of this picture.
Cheryl Yang. She's supposed to be Cinderella who hasn't found her prince yet. ROFL, that is so not Cheryl.
Wilbur Pan. OMG, how apropos. A beaten up Will giving the world a finger. Good for you, Will. You won it, make more of it.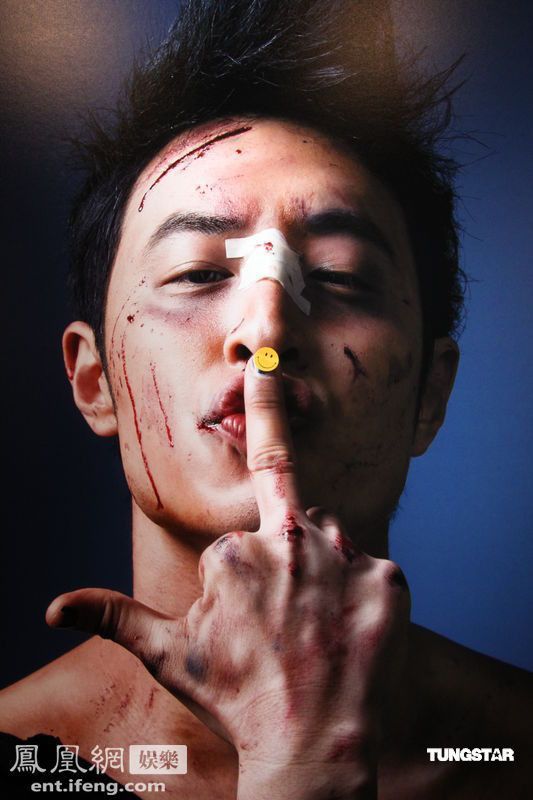 Patty Hou. Now this is how a vampire is supposed to look. None of that Twilight glittery shit.
Vivian Hsu. A dominatrix who loves LV? I would have never associated those two.
Fish Leong. She looks so much like Faye Wong in this picture it's uncanny.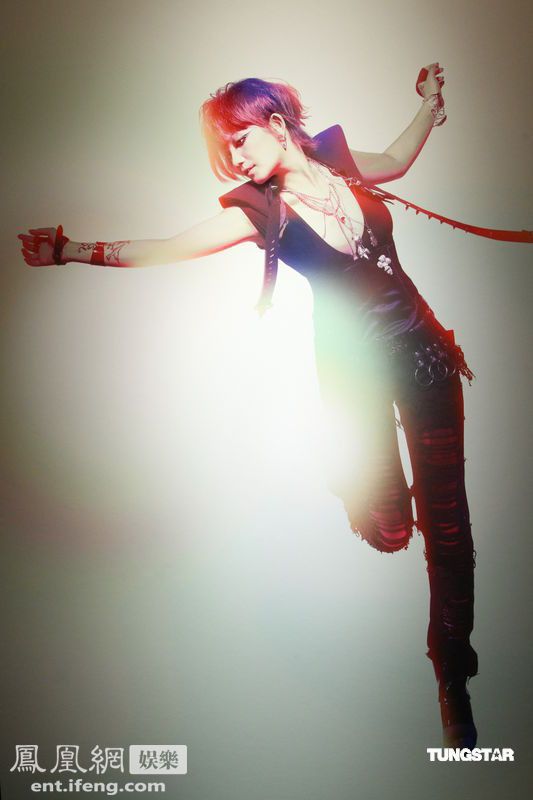 Hebe Tian. I did not recognize her AT ALL. Jaw dropping transformation.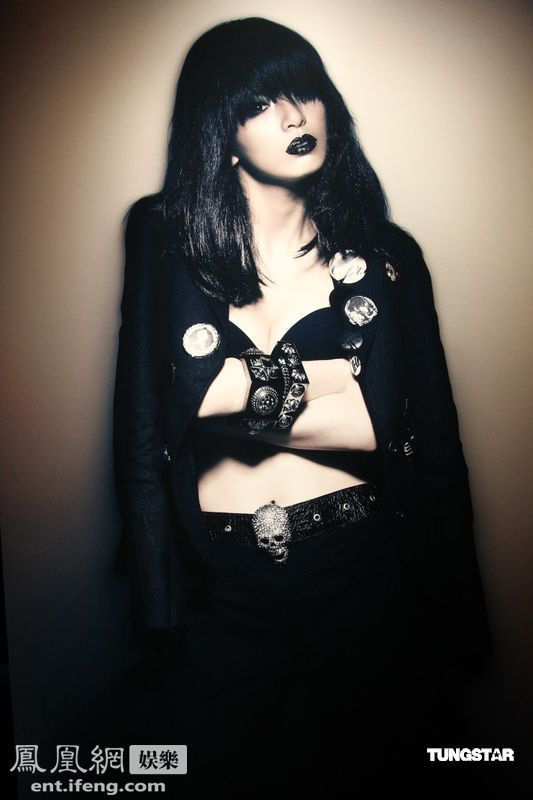 Ivy Chen. So cute, just like Ivy. Is she a Playboy Cherry?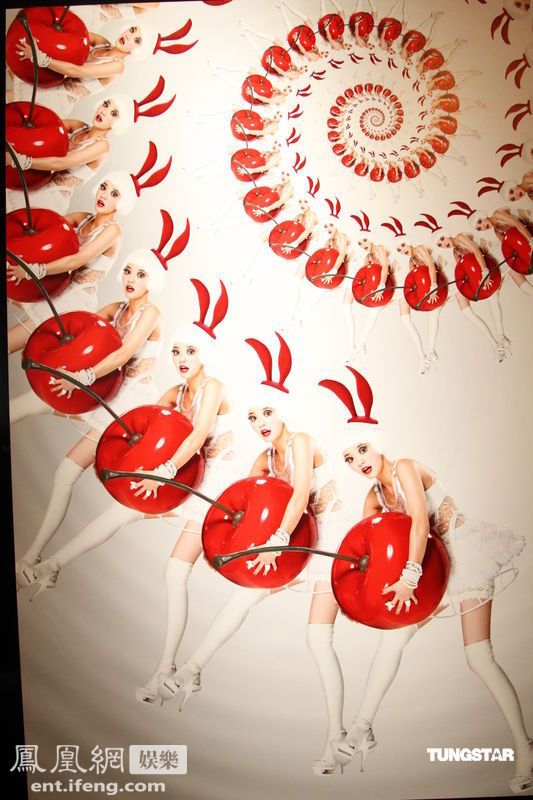 Rainie Yang. I don't like the picture, but I love how Rainie pulls off the severe Spanish seductress look.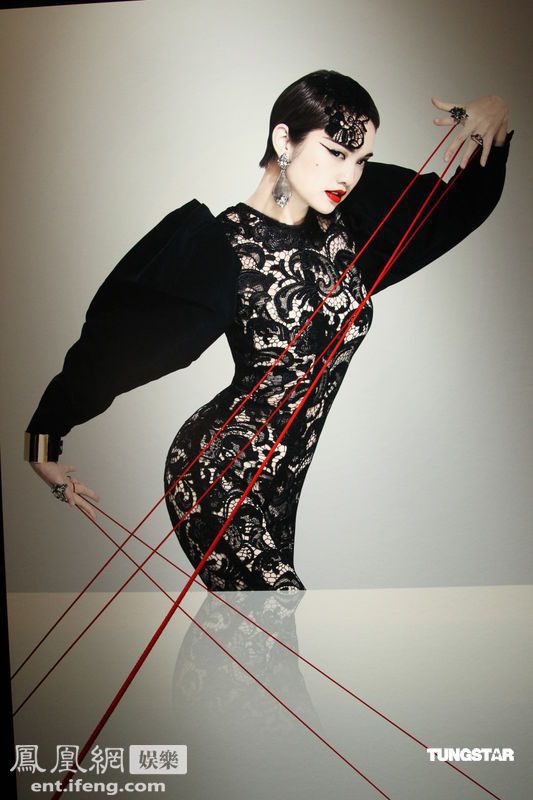 Aaron Yan. I applaud Aaron for fiddling with his androgynous pretty features and transforming into a geisha.
Elva Hsiao. Elva is so bad ass. I love it.
Da Qing. I like how the concept plays into his aboriginal heritage.
Pauline Lan. I can't believe she's almost fifty years old. And still able to go nekkid.
Janel Tsai. Wow, if Patrick can see you now.
Xiao S. I love how the tiger is hiding her third pregnancy. Clever and fierce!
Model Janet Lee. An homage to a Grecian goddess statue but set in the desert. Very vivid, especially with the missing limbs.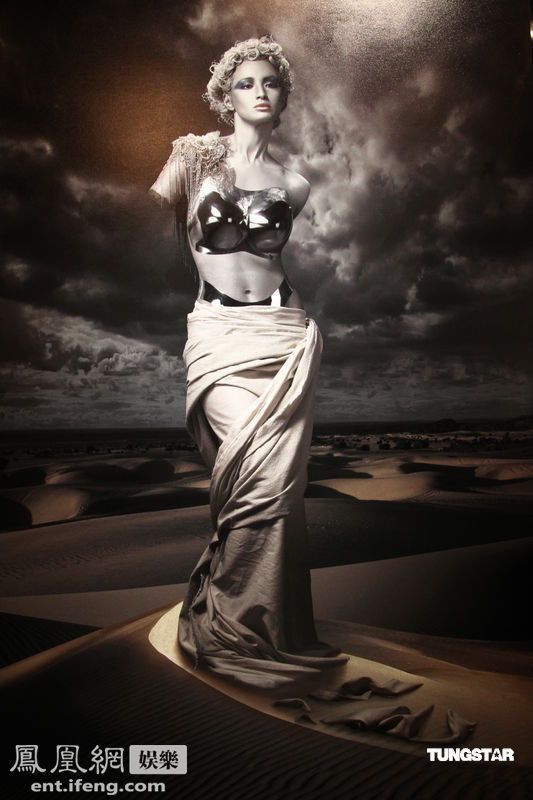 Model Jia Yong Jie, who is supposed to be an upside down bride.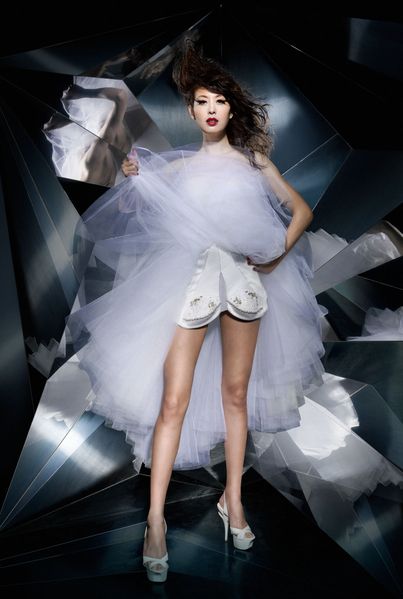 Show Luo. Who knew Show decided to be a carnie.
Ella. Two Ellas for the price of one.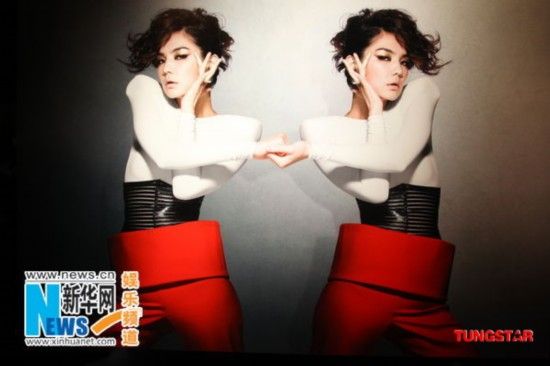 Vanness Wu. Fierce and Fiery! Go go Vanness!
Eddie Peng. Erm, Eddie, me no comprende, but you is cool so I wub whatever it is you are supposed to be/do.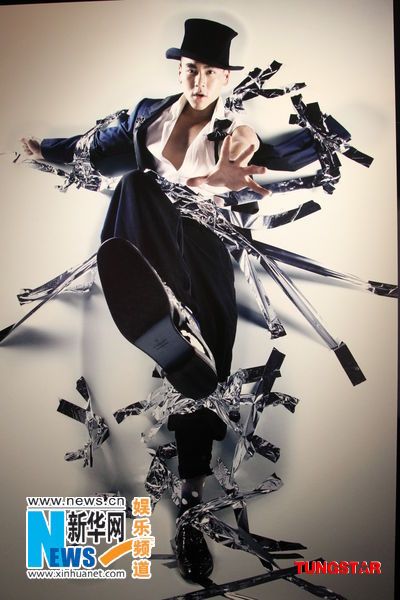 Joe Cheng. Born to be a print model. Seriousy! He might actually be wasting his time at acting.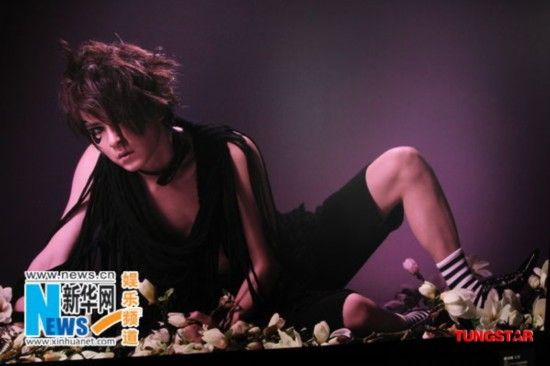 Joseph Chang. It's Bizarro Joseph! Who is still smoking hot.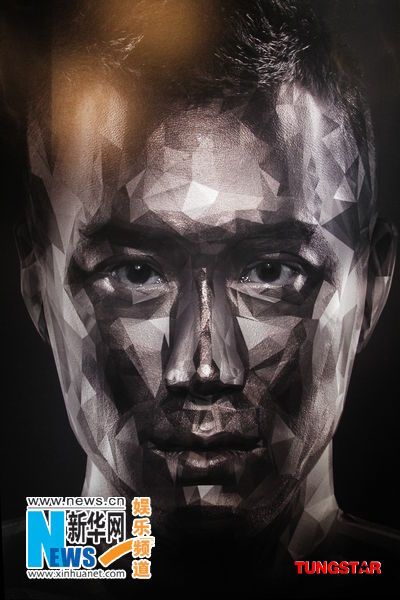 [Credit: all pictures as marked of the respective news agency]