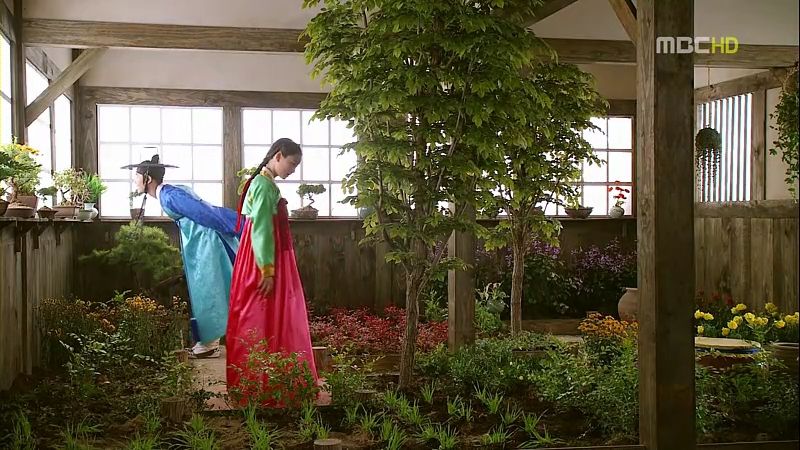 The Moon that Embraces the Sun isn't just a gripping story, it's visually such a treat to watch. A good sageuk calms the modern viewer sensibilities down, reminds us to slow our narrative pacing requirements and just let the story come to us at it's natural pace. MoonSun is so far doing a whiz bang job at that, with the children holding down the fort so brilliantly the adults might find it daunting to step into their shoes. Very few dramas in the last few years have ratings quite so high right off the bat in the first two episodes alone. I don't think MoonSun is so amazing as to deserve effusive critical acclaim, but it is a drama I'm loving immensely and finding myself thinking about afterwards.
Written preview for episode 3:
Nok Young coincidentally runs into both girls outside the Palace gates and senses an extraordinary fate. Queen Yoon goes to see Queen Han for her birthday, and uses that opportunity to look at the faces of both girls. Yeon Woo and Bo Young awkwardly undertake their first introductions as playmates for Princess Minhwa. Hearing that Yeon Woo has entered the Palace, Hwon's expression brightens and he orders his eunuch to undertake a special task. On the other hand, Bo Kyung and Yeon Woo begin studying alongside Princess Minhwa. Once Princess Minhwa discovers that Yeon Woo is Yeom's younger sister, she immediately favors Yeon Woo.