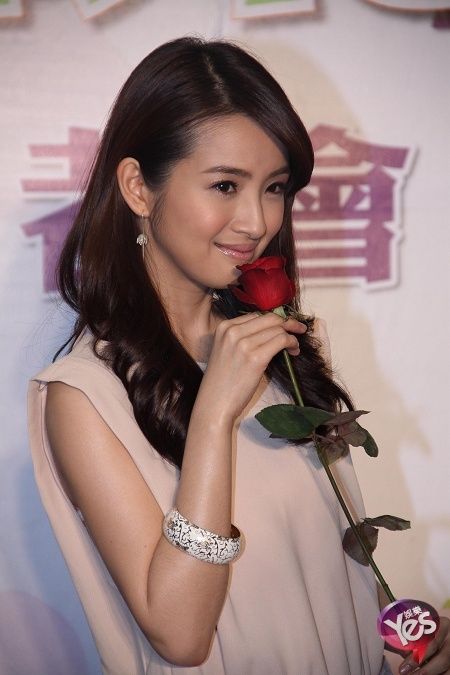 Ariel Lin is one of those magnetic actresses that always leads to people shipping her in real life with her leading men. Most notably being Joe Cheng after they did It Started with a Kiss, or Hu Ge after they did Legend of the Condor Heroes 2008, or Mike He after Love Contract, and most recently with Bolin Chen after In Time with You. Funnily enough, there is hardly any gossip about her and those entertainment co-stars, other than fan's shippy dreams, and her last boyfriend was a much older divorced non-celebrity.
She's been single for the past year, and looks like that didn't last very long. Ariel was recently in LA visiting her aunt and was spotted walking around Redondo Beach holding hands with a tallish early 30s Asian man. At the poster shoot for King of Lan Ling this past week, Ariel admitted to the media assembled for the photo shoot that the man is indeed her new boyfriend. She calls him her "Li Da Ren" after Bolin's character in ITWY, and is someone she has been friends with for more than 10 years and finally the sparks flew between them. Wow, congrats to Ariel for being so happy and candid!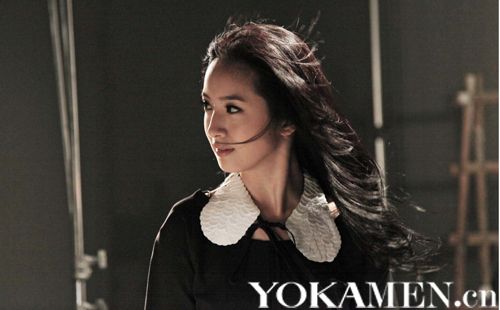 When asked what she liked about this new boyfriend, Ariel again borrowed a line of dialogue from ITWY and said there was too much to list and he was just so sincere and down-to-earth. To maintain his privacy, Ariel didn't divulge his name but revealed he was around her age, a normal guy working a white collar job, and her parents have met him and like him. She doesn't mind the long distance dating since she doesn't like to keep tabs on her significant other's life anyways. When asked about marriage prospects, Ariel demurred but conceded that her life, career and family, is based in Taiwan.
Ariel is currently in the final stages of interviewing for a theater post-grad program in England, and if accepted she's taking a year sabbatical from acting to live in England and enroll in the arts program there. When asked whether her new boyfriend will be jealous of her upcoming romantic scenes with Feng Shao Feng in King of Lan Ling, Ariel laughed and said he wouldn't be, and if anyone ought to be jealous, it'll be Feng Shao Feng's girlfriend. If anyone is curious who Feng Shao Feng's girlfriend is, he's recently gone public with C-actress Ni Ni, who was the leading lady in Zhang Yimou's award winning movie Flowers of War (Jing Ling Shi San Cai) with Christian Bale.
[Credit: UDN news]