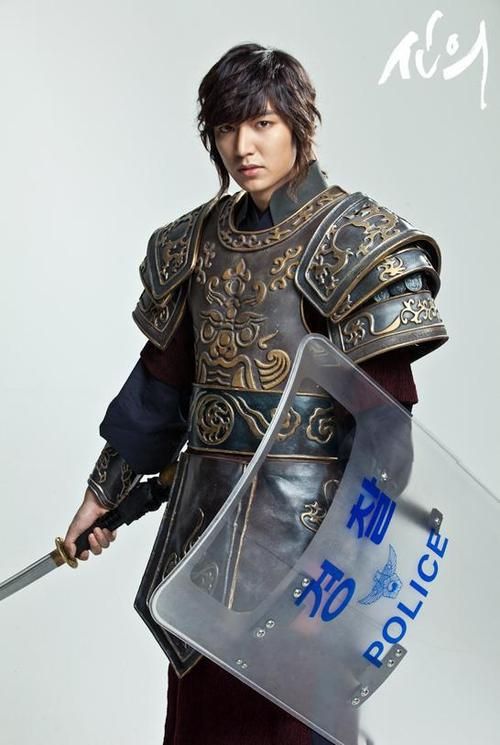 The Chinese characters initially chosen for the drama Faith was The Godlike Healer/The Great Healer (神醫), back when the drama was focusing on the time traveling doctor in question and had gone through two leading men in Lee Jun Ki and then Kang Ji Hwan. After a year hiatus and then resuming production with this new cast, the PD has revealed that the Chinese characters have been changed to actually mean Faith (信義) because writer Song Ji Na is now focusing the drama on Lee Min Ho's character of General Choi Young and his unassailable faith in serving his king and country.
Both Chinese phrases are pronounced as Shin-eui in Korean, so the change felt very organic. I'm more and more excited about Faith because I'm curious how the drama will blend the fantastical elements with the historical setting. I'm underwhelmed with the drama poster and official character stills (so stiff), but this is just a small blip in the radar. I've translated the character descriptions which has mollified my disappointment somewhat. Once again, Lee Min Ho's character sounds all sorts of ridiculously awesome and angst-filled.
Lee Min Ho is Choi Young. During battle, one of his assignments is to enter through the wormhole into the Heavenly realm to abduct a Heavenly doctor. With so many doctors in the Heavenly realm, he happened to kidnap Eun Soo. Choi Young's only wish is to leave the annoying royal court. But running into the Heavenly Eun Soo, and helping the recently ascended to the throne King Gong Min, his plans are disrupted. Choi Young, can he leave this filthy as a mud pit Goryeo political warfare and reclaim his freedom?
Kim Hee Sun is Yoo Eun Soo. This mentally deranged man who keeps killing people, she just can't leave him be. He is the personal bodyguard to the King and Queen. Despite being a science major in school, she knows enough about history, but the situation she is in is very different than what she learned in history. If she can't handle this Goryeo, it'll be game over for her. And maybe game over for the future of the Korean nation. She doesn't care about patriotism, world peace, or loving thy neighbors. After she gets embroiled in politics and history, in the end, it's because she can't let go of that man whose heart is filled with sorrow. That is why she has no choice but to get involved.
Ryu Duk Hwan is King Gong Min, the man appointed as the new King of Goryeo by the Yuan Dynasty in China where he was sent as a political hostage when he was young. On his way back to Goryeo, he meets two people. One is Choi Young, who claims to be the head of the royal bodyguards. Another is Eun Soo, a doctor kidnapped from the Heavenly realm. The female doctor said that history will remember him as a ruler who could be strong enough to stand up to the Yuan Dynasty. He sees a sliver of hope in what she says. If these two people help him, he might become a King with real power? If he became a real King, could he make the world better for his people? But can these two people be trusted? Park Se Young plays his future wife Princess No Gook from the Yuan Dynasty, which makes her a Mongol princess.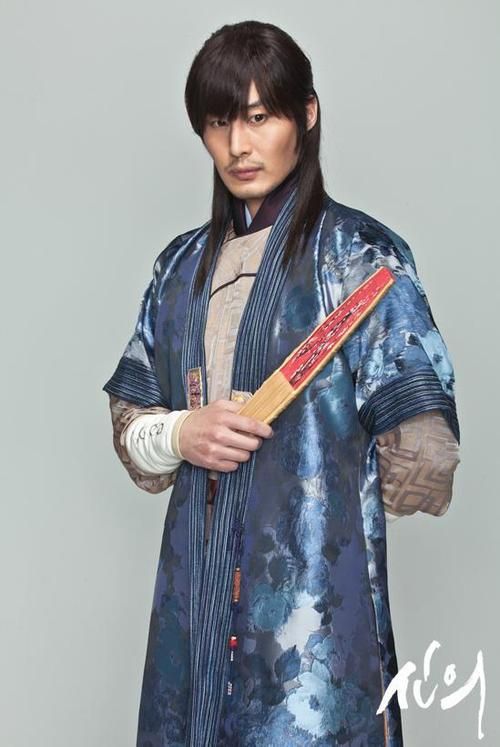 Philip Lee is Jang Bin. Initially he wanted to ask this female doctor from the Heavenly realm to become his master, but somehow he ended up teaching her. Eun Soo is a doctor because of financial benefit to brings her, but watching him practice medicine, he shows Eun Soo the true meaning of being a healer.
Yoo Oh Sung is Ki Cheol. The General Choi Young unexpectedly disrupts his plans, and now he's openly accompanying King Gong Min to oppose him. And this female doctor from the Heavenly realm, she's a strange creature. When he tries to seduce her, her only response is "Can you stop being so annoying, you?" If he can't own something, he will destroy it, that is his MO. So this general and this doctor must both die. But the time has not yet arrived, and he wants to play with these amusing "toys" first. He intends to play them in the palm of his hand until he's satisfied.
Shin Eun Jung as Hwa Soo In. She can control the element of fire in her right hand and she is the younger disciple of Ki Cheol when they trained under the same master. Since she was young, she used living human beings for her fire training so she does not understand the value of human life. If she likes a man, she enjoys using her looks and wiles to seduce him for fun. When her master died, the only person she is afraid of now is her elder disciple brother Ki Cheol. The only person she cares about is her younger disciple brother Cheon Eun Ja. But in recent days, a man has caught her eye. A man that isn't seduced by her cannot exist in this world, so she begins a new game.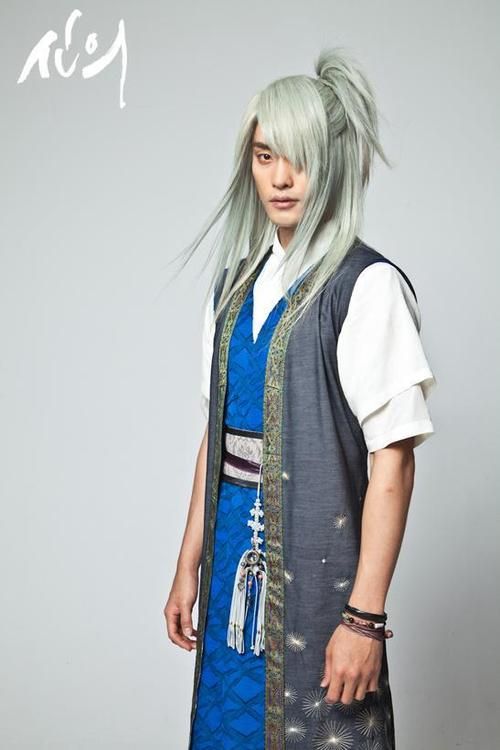 Sung Hoon is Cheon Eun Ja. He has learned musical martial arts from his long flute. His powers have not yet attained the peak, so he cannot destroy his opponents with complete ease yet. During his training, he's killed many birds and cats, which pains him greatly. Compared to human beings, he likes little creatures more. He has no memory of his childhood, his first memory is his master teaching him martial arts. His entire world is just his elder sister disciple and his long flute. He is secretly in love with his elder sister disciple, but he doesn't expect to have a happy ending with her. This is just inside his heart. He drinks to while away the days, and other than that, his life doesn't need anything else.
Apparently this is one grueling drama shoot, what with the fighting, time-traveling, magic, horseback riding, sword swinging, and now Lee Min Ho has to wear a full heavy set of armor while filming underwater. I'm impressed. Below is Kim Hee Sun showing off her modern doctoring skills in Goryeo. It appears that she brought her doctor bag with her when she was hoisted back in time by Lee Min Ho.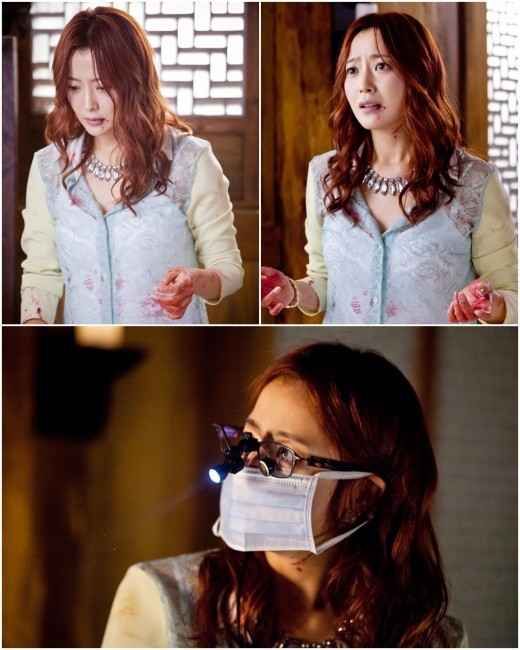 The sprawling cast of Faith all rounded up together for our viewing pleasure. It's very colorful to say the least.