I can only describe the new Rainie Yang mini-movie filmed for her new single "Wishing for Happiness" in two words – stunning and exquisite. This is what Taiwan productions are capable of outside the cute fluffy idol dramas I typically watch. It's gutsy and earnest, modern and fresh. The story is pretty much a twist on Chasing Amy, still Kevin Smith's best movie IMO and one I've watched countless times. If folks still remember Rainie as the OTT and screechy youngster she was in her earlier dramas, you simply must spend half an hour and watch this gem. I've already seen grown up Rainie tip her hand at really mature and nuanced acting, but usually the character she is saddled with continues to revert now and then into comedic and cutesy actions. But not here. In this mini-movie, she plays Xiao Lan, a girl who finds herself unexpectedly receiving a proposal of marriage from her sweet boyfriend, thereby setting into motion a series of reveals and emotional revelations.
Joining Rainie in a quiet tour-de-force performance is Sandrine Pinna, who finally made me open my eyes to her acting talents, as well as Tony Yang who gives an understated and raw portrayal of a boyfriend trying to find his footing in a faltering relationship. Even Rainie's good friend Tiffany Hsu makes a cameo appearance in this mini-movie, and she was surprisingly effective even in the limited screen time she had. It's almost like the entire cast drank magic acting juice before the cameras rolled, because I was just blown away by everyone's pitch-perfect acting which allowed the story to really come alive. The mini-movie was intended to showcase Rainie's new single "Wishing for Happiness" and when the last frame rolled away, I think the story really succeeded in delivering the message. People may hurt others or get hurt when seeking love, but when the impetus is a desire to find happiness, then there is always hope for that dream to come true even as the past is littered with failed attempts to make a lasting connection.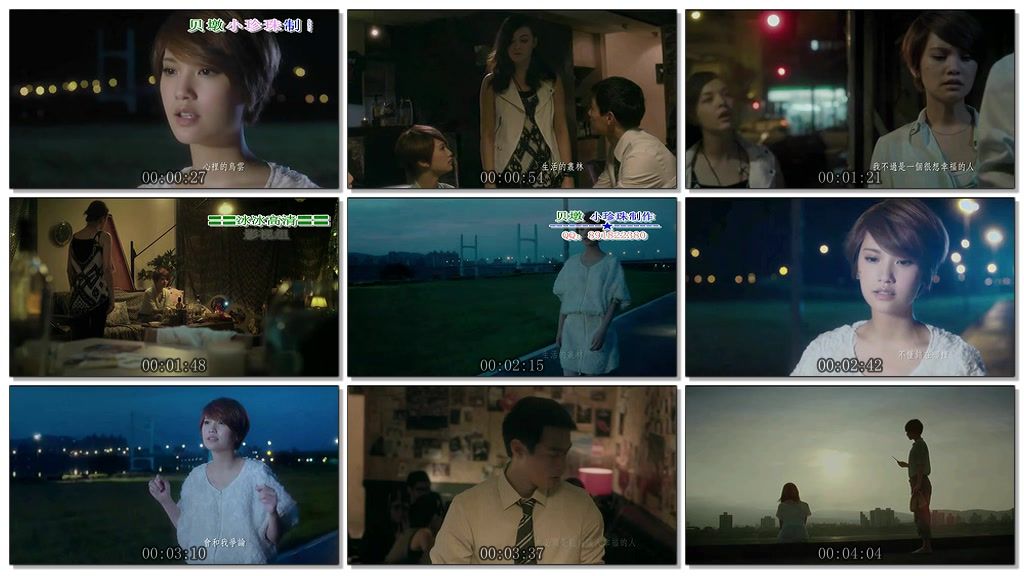 Part 1:
A game of truth of dare. Surreptitious glances from another table. Will you marry me? Will she say yes or no?
Part 2:
So do you like girls? Boys? Both? Does it even matter? I'm just someone wishing for happiness. Why am I at fault for leaving, when you can't give me commitment.
Part 3:
I love you including everything that makes you who you are. I adore your innocence and sincerity, but I realize that happiness is being with the person I love and not the person who loves me. Why can't love in real life be as simple as the love described in a love song? Did you drop this?