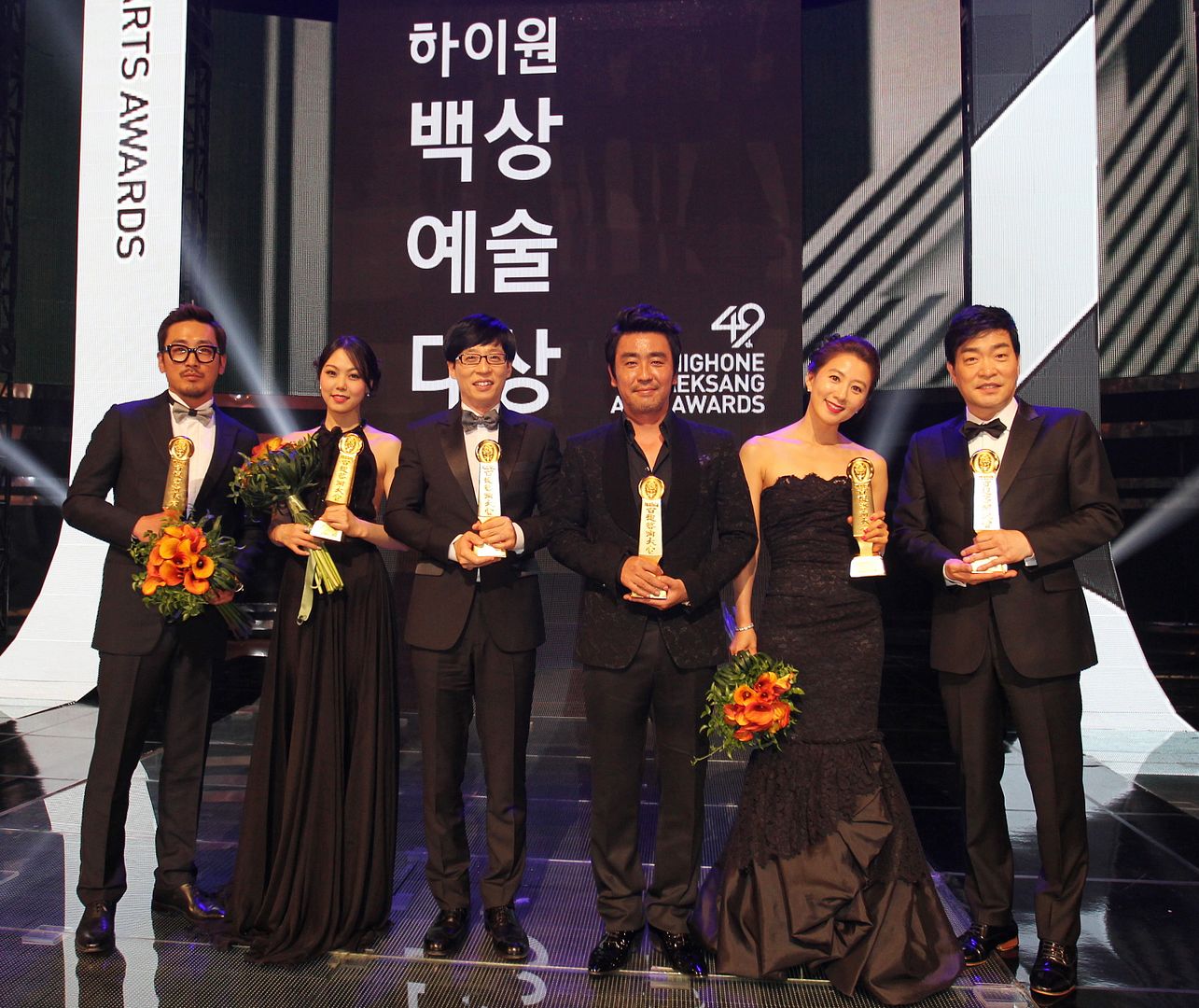 Kim Min Hee is having arguably the best year of her life – she's the newest Best Actress (Film) winner at the just completed 49th Baeksang Awards, and her newly outed relationship with Jo In Sung lit up the news cycle last month in a burst of chatter. Any thought that she's not A-list enough for Jo In Sung better shove it, because girlfriend just got herself another Baeksang to double Jo In Sung's Best Actor (TV) win in 2005 for What Happened in Bali. This year's Baeksang was a pleasure to watch, the winners mostly make sense (other than popularity which makes sense but makes me laugh at the absurdity of it showing up in any award that even purports to have legitimacy) and everyone looked great (for the most part). In the film category, the major winners were Ryu Seung Ryong bagging the Grand Prix for Miracle in Cell #7, Kim Min Hee as Best Actress for Ordinary Couple, Ha Jung Woo gets Best Actor for The Berlin Files, with Best Picture and Best Director going PD Cho Chang Min for Masquerade.
Off in television land, The Chaser rightfully won Best Drama, hilariously PD Kim Kyu Tae won Best Director for That Winter, the Wind Blows (Whut? The in-your-face directing totally blew there), Best Actor went to Son Hyun Joo for The Chaser and Best Actress to Kim Hee Ae for A Wife's Credentials, and talented Jung Eun Ji got the Best New Actress Win for Answer Me 1997. In popularity land, Yoochun in Missing You and Yuri of SNSD for Fashion King won in the television category while Park Shin Hye and Kim Dong Wan took the same trophy home in the film side. Now comes the fun stuff – critiquing the outfits! Overall it was a very glamorous night with some stand out dresses in the ladies side though a few misses are always required to shake things up a bit. Hands down my favorite dress and look was Suzy, though Park Shin Hye was running a close second (and would have won had her dress been any other color rather than boring black). Check out the red carpet walk below.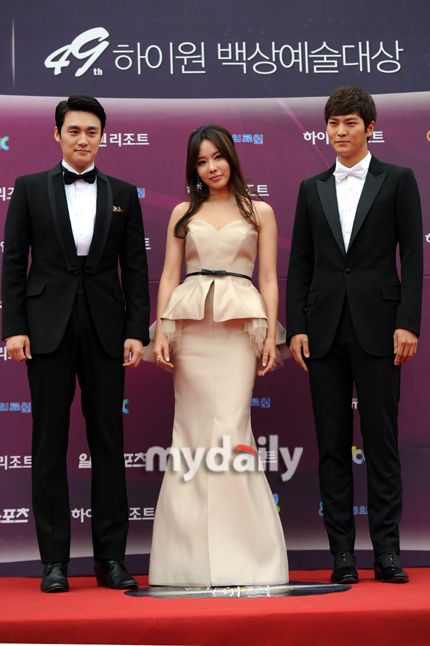 Hosts Kim Ah Joong and Joo Won.
Park Ha Sun. Lovely but a bit boring, though I do love the tulle on the bottom. Girl needs to eat a sandwich or ten first, she's much too thin.
Jung Eun Ji. Sweetheart – no, just no. The dress is like a strapless muu-muu, and the lace in front is too old-fashioned.
Kim Min Hee. This dress is……different. She's close to a nip-slip, but at the same time looks safely tucked in. It's black but the cut on top is eye catching. Not a personal favorite but she works it like the model-turned-actress she is. The hair is a miss, though. Too severe and flat in the front.
Suzy. The red does wonders for her, with the long lace column emphasizing her lovely figure and height. The simple long hair is the perfect finishing touch.
Kim So Hyun. Squeeee, she's so cute and age-appropriate here.
Kim Hee Ae. Classy lady, classy dress. Beautiful drape and flow, perfect fit on her.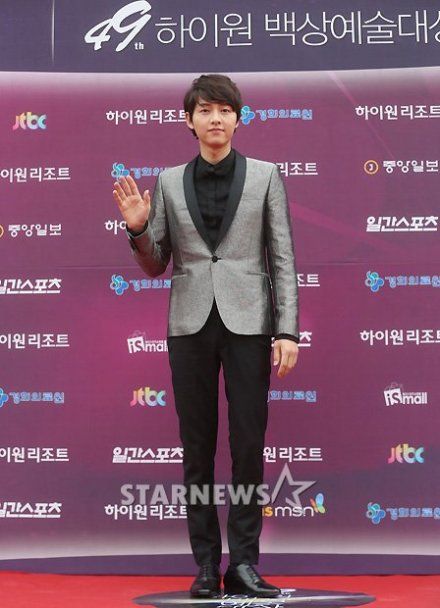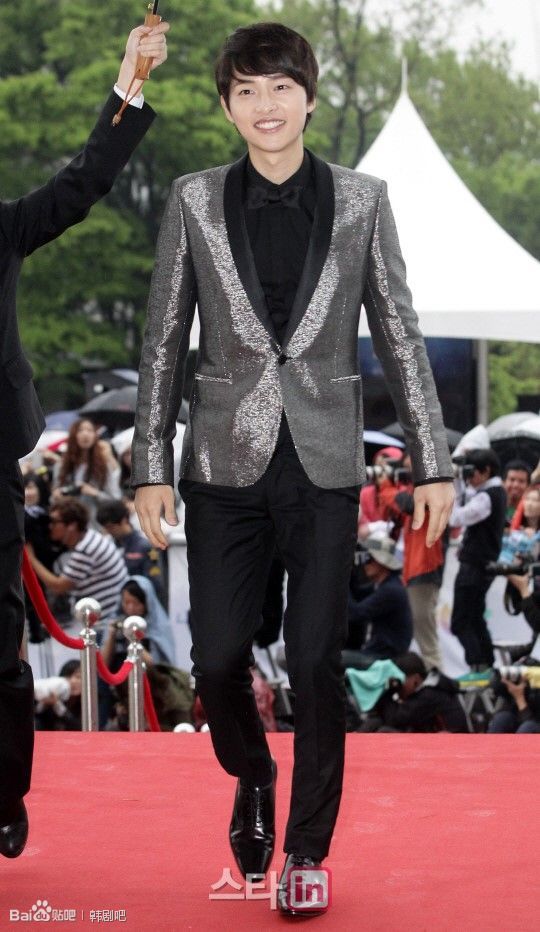 Song Joong Ki. Da hell are you wearing, boy! That suit is atrocious, like a pimp wandered into the wrong awards show. The Porn Awards are the next town over, kid.
It appears Song Joong Ki sat next to Park Shin Hye at the ceremony. Park Shin Hye continues her runaway train streak of getting every single talented hot guy in her generation in her orbit.
Park Shin Hye. So gorgeous it defies description.
Han Hyo Joo. Such a huge miss from head to toe.
Kim Bum. Perfect, perfect, perfect. Love the classic white tux.
Bummie sat with Eun Ji! Awwwwww, so cute. *squishes them*
Yoochun. Hair is too stiff and suit doesn't fit right, plus he needs to nix the pink lipstick.
UEE. She's so…..pink. And the hair up in a bun makes her head look disproportionately teeny tiny. Dress is aight. I think it'd be better if it was two-toned to break up the monotony. See Chae Jung Ahn's style below.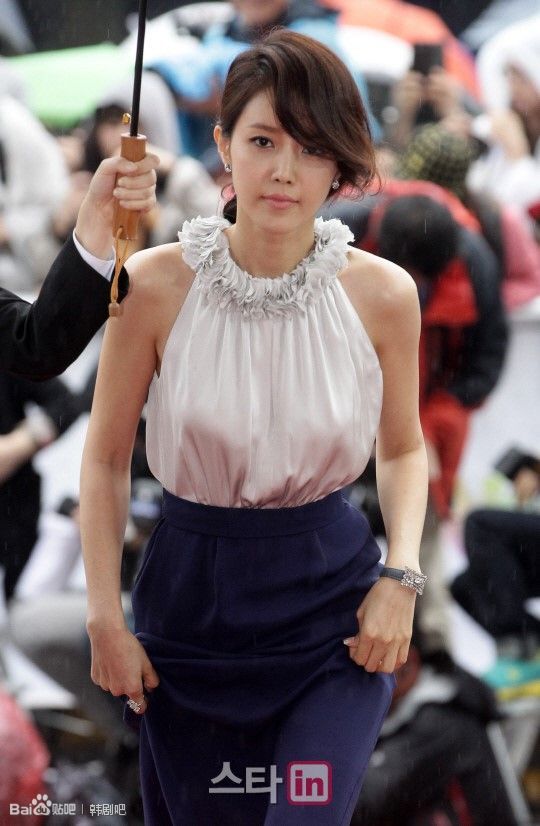 Chae Jung Ahn. Breathtaking. Adore her hair, fantastic dress, love her style.
Park Se Young. A big fat no from me. The dress is poorly cut and doesn't fit or flatter her figure and youthful age in the least.
Lee Sang Yoon. This is how to rock a classic tux perfectly. Moon Geun Young's upcoming drama Goddess of Fire Jeongi and her two leading men are nailing it with the handsome dashing aura here.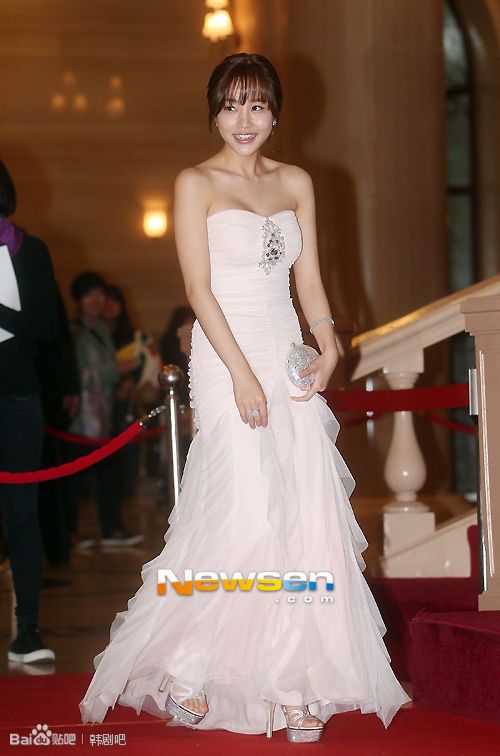 Yoon Jin Yi. Prettier without the ornamentation in the front, but she looks like a happy bride so that's a plus.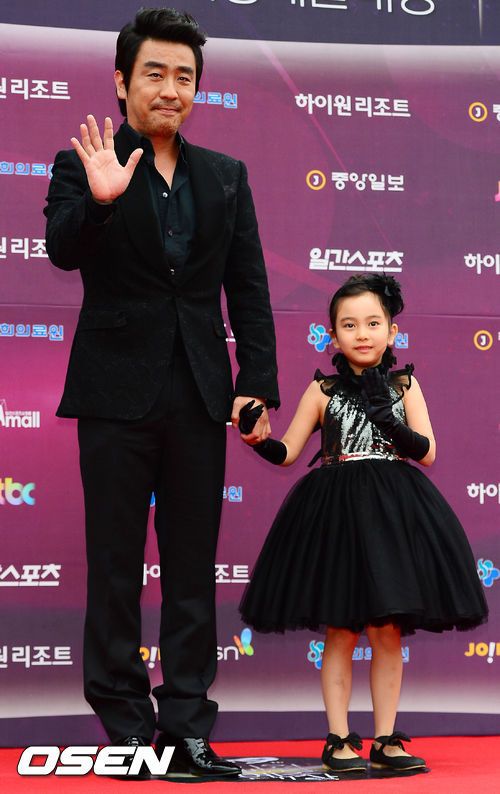 Ryu Seung Ryong with the best arm candy his little co-star in Miracle in Cell #7 Gal So Won. It's nice to win the biggest individual award of the night and have the cutest date to the party. Won Bin did that all during the 2010 Award's season with Kim Sae Ron.