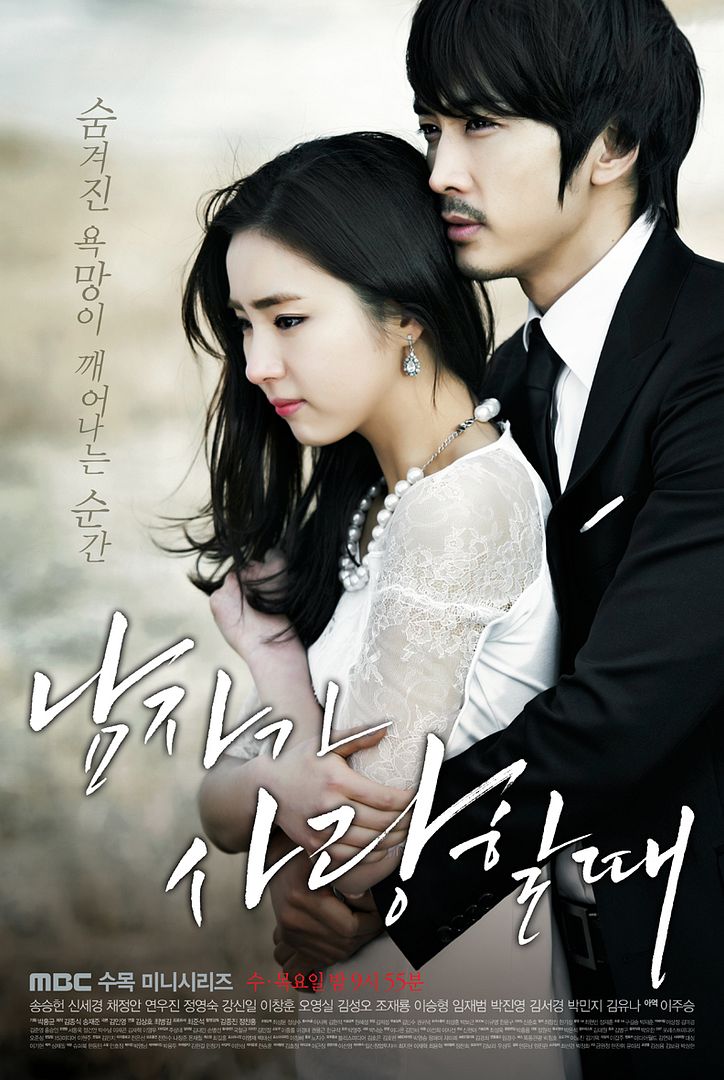 Let it be said that I am as perfectly capable of changing my mind as anyone out there. It's a fallacy to assume that having an initial impression is making a judgment, all it involves is rendering a limited scope opinion with the facts available. I noticed that lately there have been so many dramas I've watched and dropped really fast. Some aren't even that bad, either the first episodes didn't hook me enough to continue, or were so choppy I checked out swiftly. Judging by the ratings all over K-dramaland, I sense a geneal ennui with the offerings across-the-board. Gone are the days with dramas pulling in 20 or 30 percent ratings head-to-head, and this year we've only had one bona fide ratings hit in My Daughter Seo Young. That's an abominable track record to speak of. I can understand when dramas are bad and viewers bail, but I feel like the audience for K-dramas have been shrinking rather than growing compared to previous years and the dwindling cumulative ratings pool is proof. Right now I'm only watching Jang Ok Jung, Live in Love and another guilty pleasure drama that I'll reveal in the body of the post, but there have been quite a lot of Spring 2013 dramas I was interested in only to drop fairly quickly. So my question is this – for those of you watching those dramas still, do you recommend jumping back in because it's really picked up? Try to make cogent arguments because a thoughtfully rendered recommendation invariably may persuade me (and likely others) give it another look. If more people join in the fun, it just makes the experience merrier, or more people to share the pain with. Starting with When a Man Loves, let's run down the list of Spring K-dramas that might be worth a second glance.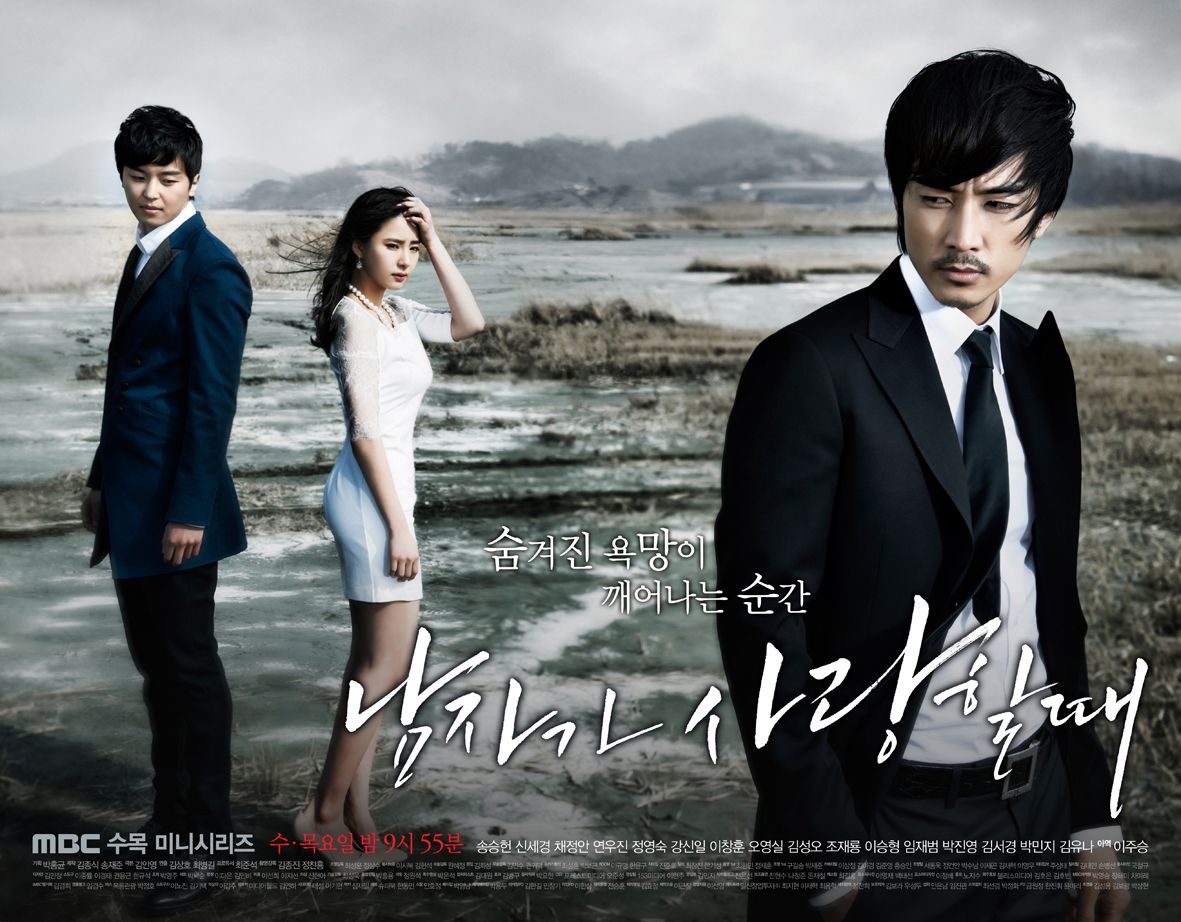 When a Man Loves. Is this man's love interesting? Is the woman worth loving? Is their love mind blowing? Is the K-drama viewing world missing out on an epic ManLove story? Does this drama make you want to throw things? Is Song Seung Heon taking off his clothes enough? Brooding masterfully? Has Shin Se Kyung grown a chin? Learned to act, or at least learned to make a facial expression beyond placid cow-like countenance? Is Yeon Woo Jin adorable or a bad bad boy? Make your case now or forever hold your peace.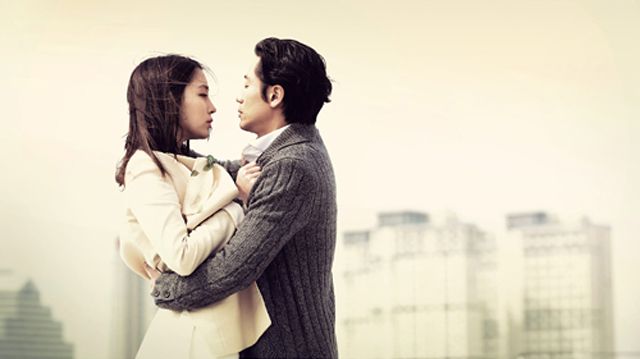 All About My Love. Has the OTT died down? Is the romance really romantic? Are the politics passably interesting? Does the dialogue have heart and wit? Tell us why this drama doesn't deserve the truly craptastic ratings it's been pulling in.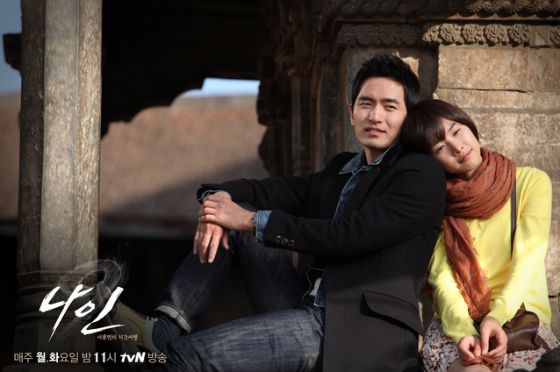 Nine: Nine Time Travels. Does the heroine's bowl haircut ever not make you want to cringe every time she shows up on screen? Does the hero ever not look slightly constipated when he's supposed to be angsting? Does the time travel violate the grandfather paradox? Is this drama like a cool episode of Star Trek TNG but in 20-episode K-drama form with lots of love and kisses thrown in?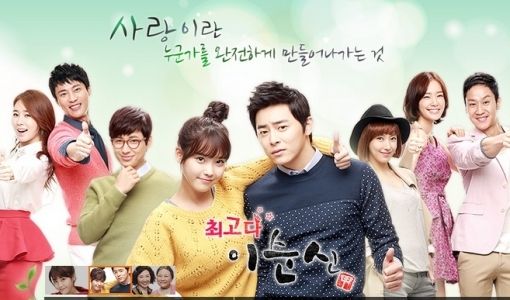 The Best Lee Soon Shin. Is this drama even fun? Entertaining? A good way to spend two hours a weekend? Are the characters getting more interesting? Is there a purpose to the entire story that is slowly taking shape? Are IU and Jo Jung Seok adorable together, or are secondary leads and couples stealing their thunder?
Gu Family Book. Has the evil villain become more evil? Is that even possible? Has he raped more innocent maidens and slaughtered more good men? Why hasn't the King of Heaven and the King of Hell joined forces to smite him down? Has Suzy learned to act in a sageuk? Is Lee Seung Gi (and knowing how much Koala loves him) worth watching this drama solely for him regardless of the lack of an intelligent plot? Does poor hair-challenged Gon have more use other than standing around making snarky remarks? is Gumiho Daddy back yet? Does his return herald a new dawn for this drama's narrative that is worth checking out?
Koala's Shameful Guilty Pleasure:
Let it be said that no one is above watching bad dramas and enjoying it. There is one other K-drama I am watching other than JOJ and that is I Summon You, Gold! Starring Han Ji Hye and Yeon Jung Hoon. I cannot for the life of me explain rationally why, other than its ridiculously addicting even with all the nonsense and makjang and family bickering. I fast forward through the boring parts and enjoy the entertaining parts and find myself with a nice diversion every weekend. There is so much glaring in this drama I fear eyeballs will pop up, but that is all part of the wink-wink fun. This drama knows its marinating in the makjang and has decided to do a synchronized swim in it, and for that its cheeky enough to enjoy.