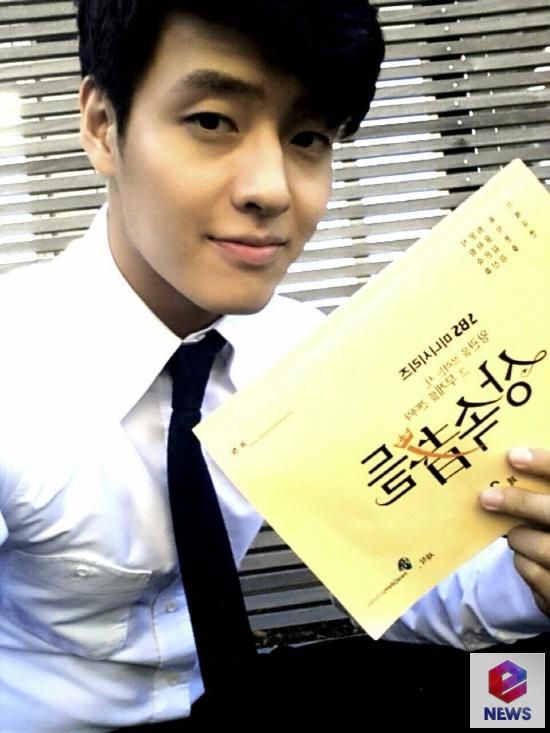 As the train keeps on chugging along for Those Who Wear the Crown, Withstand the Weight: The Heirs, including getting a clunky English title of Heritors, the huge cast is basically trickling into filming one by one. I'm sure the media will be parked at Incheon airport on September 3rd when the main leads head to LA for filming, and diligent fans in LA should be waiting at the Bradley arrivals terminal at LAX the same day evening to greet their arrival. I'm been itching to rewatch the recently finished teen music drama Monstar and hopefully this time around I can stop gushing over the amazing debut drama performance of BEAST's Yong Jun Hyung and give a little bit more love to second male lead Kang Ha Neul. He has a lovely set of pipes and I hope his character is also a closet musician – think Ji Hoo sunbae from Boys Before Flowers playing the violin. Who wouldn't melt when Kang Na Neul sings? He released the first picture of him in the role of Lee Hyo Shin who is a member of the Z4 group of alpha males at the high school – he's the son of the Chief Prosecutor and a year older than the rest of the characters in the man cast. He has a one-sided crush on female teacher Jeon Hyun Joo played by Im Joo Eun, who has a loveline with Choi Jin Hyuk's older brother character Kim Won. Bummer for Kang Na Neul, though I hope he doesn't spend most of his time just silently pining for Im Joo Eun.
The unrequited crush-on-teacher thing when done with Jung Yong Hwa's character in Heartstrings was terribly dull and isn't a fave of mine since it comes off as pointless and a waste of time. Another main lead arrived on set today as well and its Kim Ji Won who has now officially confirmed that she's playing fiancée Rachel Ryu. Yay for the final piece of the puzzle fitting in. She posted an adorable selca sporting bangs for her style as Rachel, and I must say she looks positively gorgeous! It's going to be so hard to hate on her Rachel, but she's a good actress and I'm looking forward to her bitching her way through the drama. Finally, a couple more elders join this cast. SBS must love having Kim Mi Kyung handy since she's in The Master's Sun right now and she'll be playing Park Shin Hye's mother in this drama, the deaf housekeeper for the uber-rich Kim family that owns the Empire Group. I luff her! And to borrow some more from Kim Eun Sook's own Secret Garden, Park Joon Geum (who played the hell mother of Hyun Bin's Kim Joo Won in SG) will be playing the wife of the Chairman of the Empire Group who is currently living apart from him, while he cohabits with Kim Tan's mom played by Kim Sung Ryung. God this drama is so complicated.
I love Kim Ji Won's hairstyle in this drama! She makes me want to break my decade long ban on bangs. I swear Kim Ji Won looks even more like the different parent sibling of Kim Tae Hee and Ji Yeon of T-ara with this hairstyle.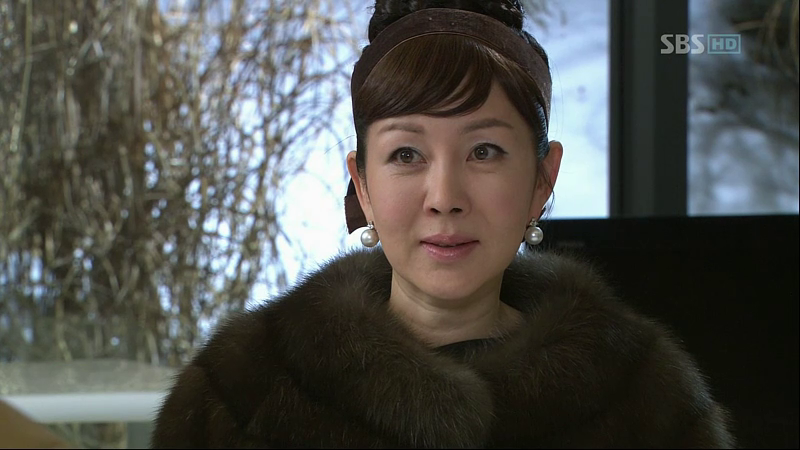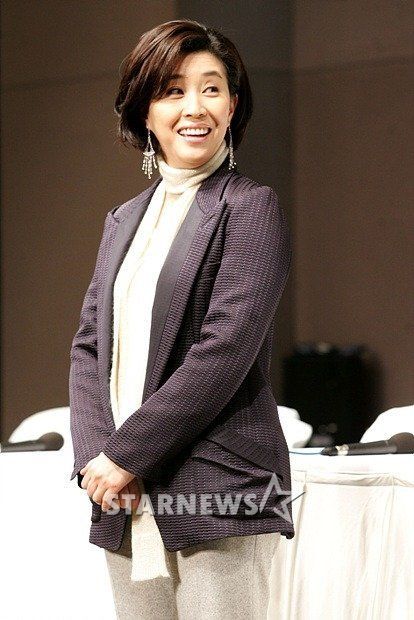 Above are three of the major mommy character actors for this drama. I hope the older female characters have important things to do in this drama other than bitch or suffer over their kids.