The first poster for Marry Him If You Dare is out and it's one where Yoon Eun Hye's Mi Rae and Jung Yong Hwa's Se Joo are featured prominently. I can't wait to see the rest of the posters judging from how much I liked the arrangement and design of this one. I'm especially fond of the English title Marry Him If You Dare stragetically hidden into the block design doing double duty of spelling out the central premise of this drama. Future Mi Rae is married to Kim Shin but travels back in time to prevent her young self from making the same choice and to throw her into the arms of chaebol cutie Se Joo. I bet money the emphasis on him being a chaebol isn't necessarily that future Mi Rae wants her young self to purely marry a rich guy, but the key will be finding out exactly what the impetus was that led to future Mi Rae's time travel. It has to be more than just an unhappy married life with Kim Shin, and I would seriously start tearing up inside already if it turns out that future Mi Rae is preventing her present self from marrying Kim Shin because she loves him too much. The official character and couples stills are out and it's mostly boring and terribly shot. Yes, Yoon Eun Hye and Lee Dong Gun have spot on expressions and body language, but sticking those two in front of a white screen is such a travesty waste of their talent. I think Jung Yong Hwa looks much cuter with Han Chae Ah and her character appears primed to get a guy at the end as well so I can't imagine the writer turning her into a token bitchy second female lead without any endearing qualities of her own. I think future Mi Rae is going to turn out to be everyone's favorite antagonist in this drama, in the sense that we'll all be wanting more sparks from Mi Rae and Shin while she's going to be cockblocking them every step of the way. This K-drama really looks like it has the potential to be sizzlingly awesome. The written preview for episode 1 is out and I'm expecting lots of fun and frisson right off the bat.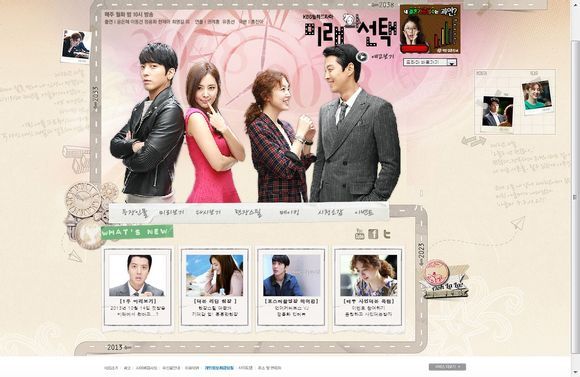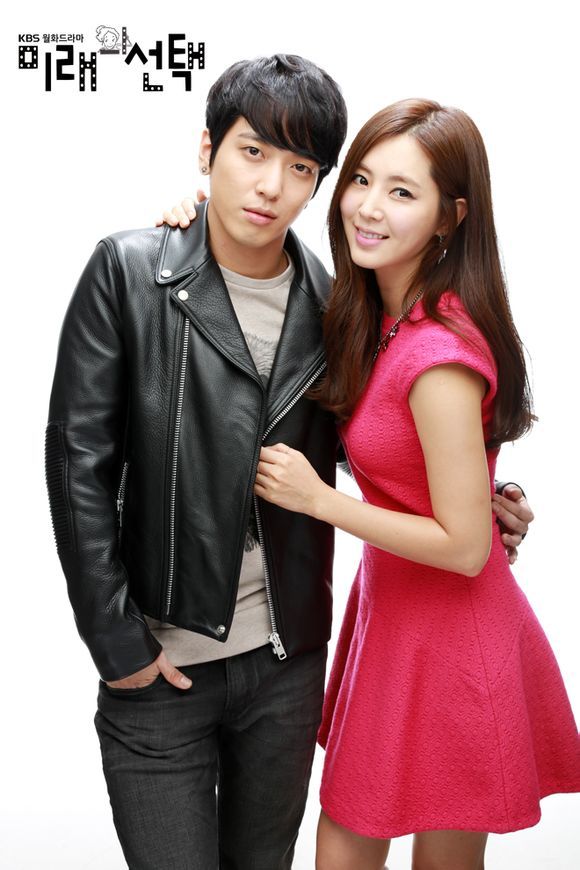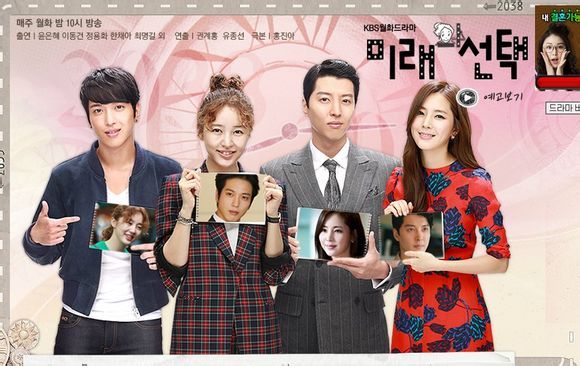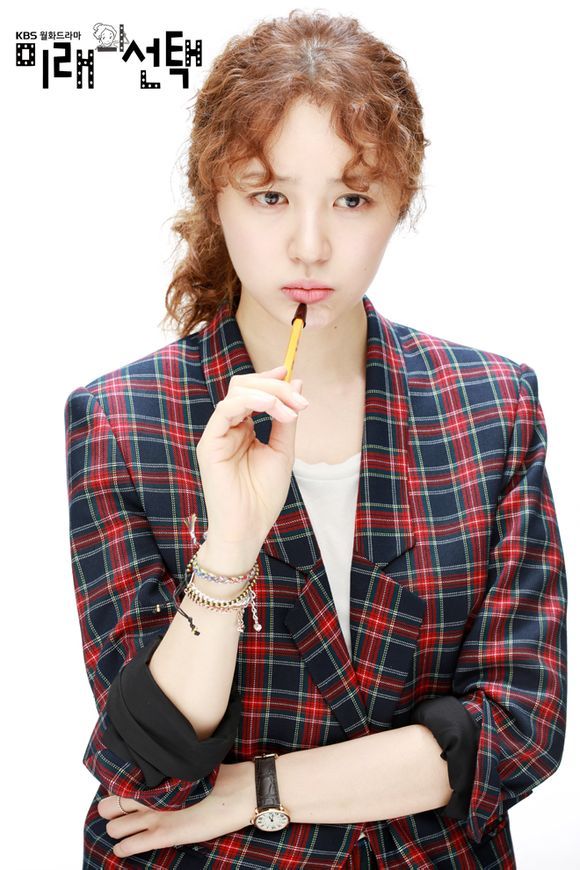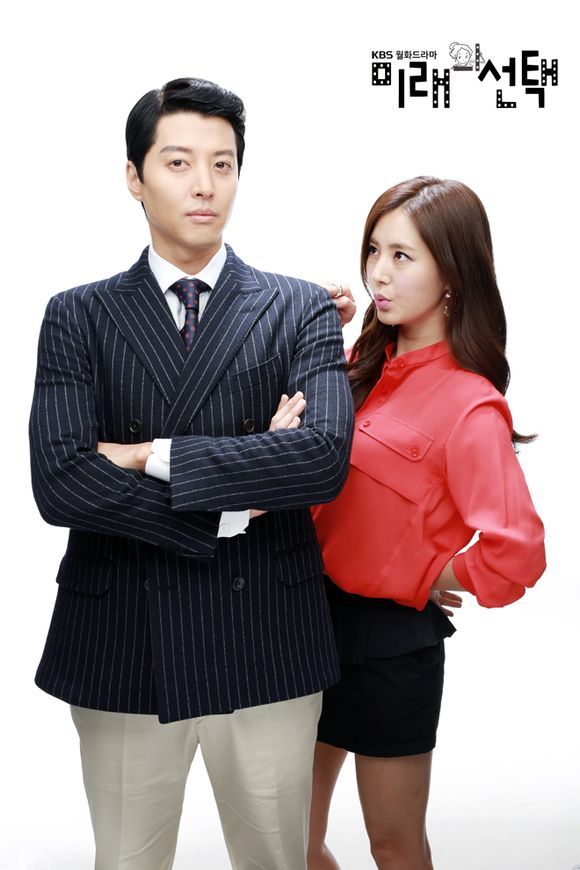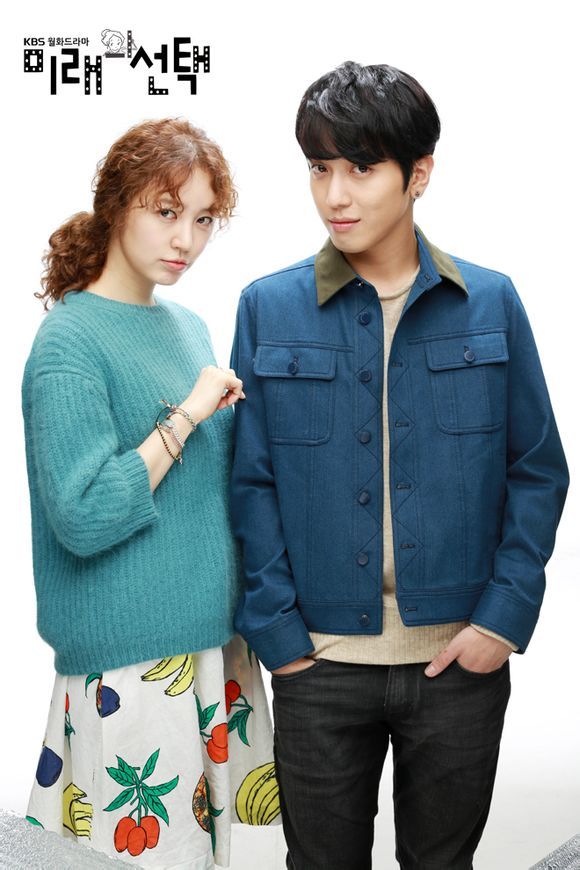 Episode 1 written preview:
"I am you. I come from the future to the present, I am you!"
Everyday Na Mi Rae works at a customer call center and is plagued by customers demanding the truth. One day, an ahjumma decked out in name brand clothing appears before here and says something completely absurd. "I am the you from the future, you cannot take Sung San Bridge No. 3!"
Mi Rae wavers between belief and disbelief and as she's in the process of changing lanes she bumps into a car behind her and causes a car accident! If she took the road she was planning to take……exactly what is going on with that ahjumma?
After that, Mi Rae follows the ahjumma's future sight and participates in the company talent show and wins a travel voucher. Even though she's told many things to look out for, she doesn't really pay too much attention to it. Just then, Mi Rae avoids one battle but once again gets into a car accident.
A man gets out yelling angry words at her. It's the principled TV announcer who got kicked out during the middle of a live broadcast – the proud and aloof Kim Shin! Fate once again circles back and the two of them are fated to meet this way. What is the future destiny that lies in store for the two of them?