Whenever I take a break from dramas and check out the Asian movie offerings, there is always bound to be a surprising treat I never knew about until now. This past weekend a romance movie premiered in Japan called Hidamari no Kanojo (陽だまりの彼女, translated to Girl in the Sunny Place) starring two leads I like but never thought about pairing up as an onscreen couple. Adapted from the popular novel of the same name by Osamu Koshigaya, the movie features Arashi's Matsumoto Jun and Ueno Juri in a love story that spans over a decade from the characters' teen years until adulthood. Jun plays Okuda Kosuke, who is junior high classmates with Juri's Watarai Mao – back then he was a popular kid and she was the transfer student weirdo outcast (Kitamura Takumi and Aoi Wakana play the teen counterparts to Jun and Juri). They were tentatively becoming friends when one day Mao disappeared, only to reappear in Kosuke's life ten years later having transformed into a beautiful, successful, and outgoing woman. Kosuke, who is now a salesperson for a large company, meets Mao again and this time their romance blossoms. But, and there is always a but in these stories, Mao has a secret that will potentially put a kibosh on their relationship. The story is described as a pure romance with a tinge of mystery and fantasy. I haven't read the novel but I do know what Mao's secret is. I'll put it in after the jump so read at your own discretion. It's a major doozy of a secret, that much I can say. I did run through the litany of possibilities when I first read "secret" including incurable disease, already married, had child out of wedlock, the turn out to be siblings, she's really a man, etc. I always think it amusing when two big name J-actors pair up after I've long associated them with famous manga characters each played in either a dorama or movie, and in the cast of Jun and Juri, it doesn't get much bigger than him being the quintessential Domyouji Tsukasa in Hana Yori Dango and she being Noda Megumi (aka Nodame) in Nodame Cantabile. Everyone always wants to see Juri do more projects with Tamaki Hiroshi and Jun keep pairing up with Inoue Mao, but I'm so ready for them to keep trying out new stuff and this movie looks really lovely and romantic and they have palpable chemistry in the stills and trailer. I just wonder if the entire story will collapse on the weight of the "secret" once it comes out?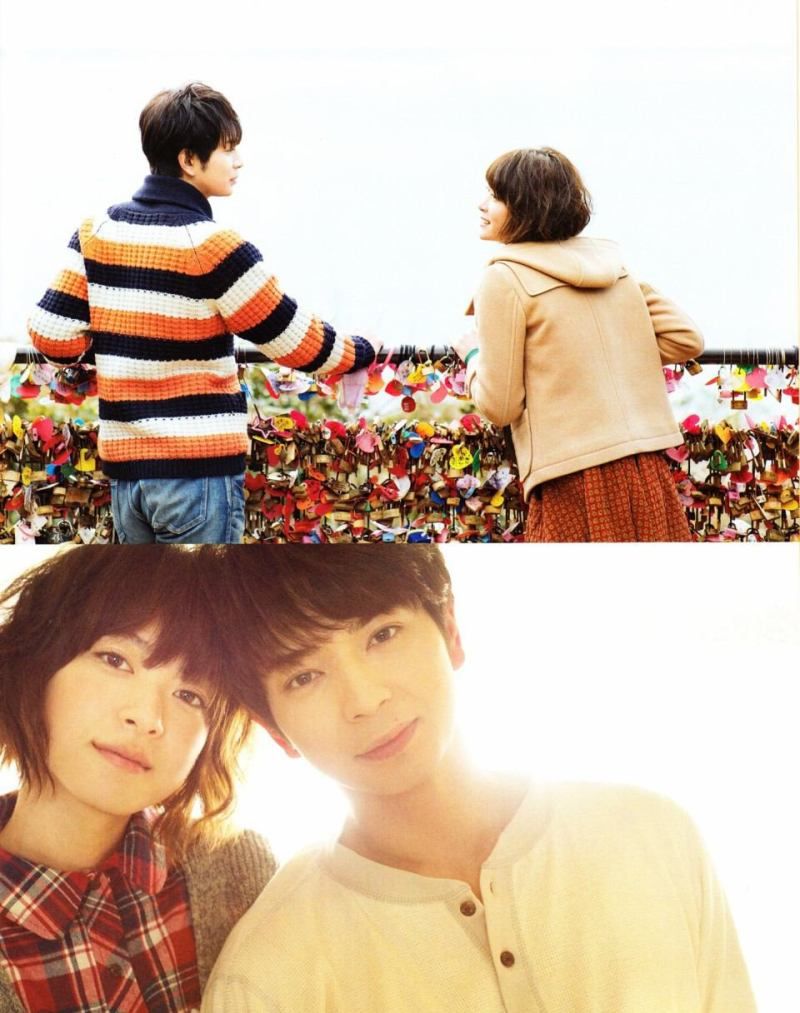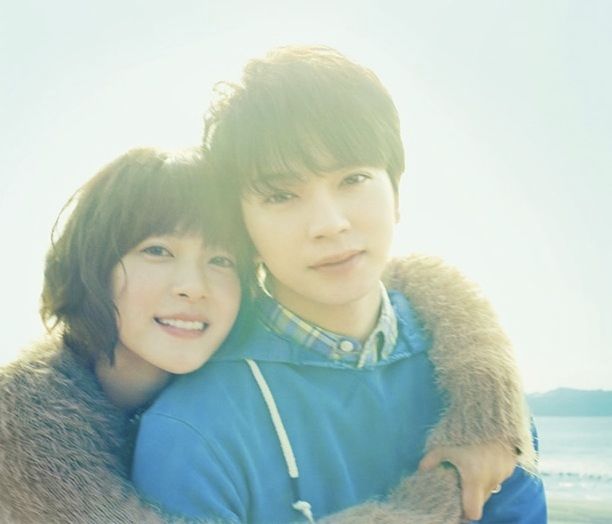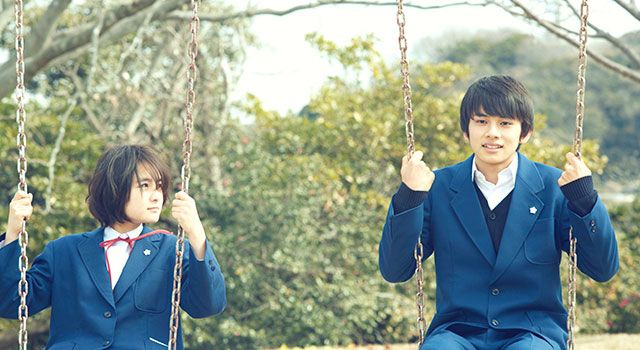 Trailer for Hidamari no Kanojo:
Theme Song MV for Hidamari no Kanojo:
So the major secret is……Mao turns out to be Kosuke's cat when he was growing up, and she gained the ability to transform into a human. But she only has 12 years as a human so when they meet again, her time is almost up. I'm not sure where the happy ending comes from in this situation, but then again, the synopsis never did promise any happily forever afters. Sigh. Maybe he'll gain the ability to turn into a cat so they have live in cat heaven together.