Warning. Do not click on this post and watch this MV unless you have tissues ready and don't have an appointment tomorrow. In all my years of drama watching, the time-travel C-drama Bu Bu Jing Xin (Startling with Each Step) adapted from the same name novel by writer Tong Hua is easily one of the most tear-inducing watch experiences I've ever gone through. Starting from episode 20 onward, I was pretty much crying through each episode off and on. By episode 30 until the ending, I was watching in a state of fetal position pain and sobbing so hard I had to press pause on a regular basis. I think episode 40 was a seminal experience where the most amazing story built up for 39 episodes burst open into an ending that was magnificent for every character in this sprawling romance epic. I have actually never been able to re-watch BBJX, mostly for fear that it'll never live up to my memory. When the modern day sequel Bu Bu Jing Qing (Startling Love with Each Step) was announced with only half the cast returning and without a Tong Hua penned story as the script basis, I figured it was a sell out attempt to milk the love for the original. I still planned to watch it, but there was no expectation that it would be anything like the original. None of the trailers or MVs released for BBJQ have changed my opinion until now. The latest official MV for BBJQ dropped last week accompanying a new theme song for the OST called "I Cannot Help It" by songstress Della Ding.
Within seconds of clicking play, I started crying and cursing BBJQ for sucking me back this quickly. I read the synopsis for BBJQ and the short of it is this: Ruo Xi dies in the Qing dynasty and wakes up in the hospital as Zhang Xiao again, she sees the portrait of all the Princes with Emperor Kangxi and her which confirms she did travel back in time and had a heartbreaking love story with 4th Prince, she meets the modern day 4th Prince now named Yin Zheng, she is unable to deal with all her memories of their love but he doesn't know who she is, she goes to work at his company to stay close to him to find out if he could be 4th Prince, which is when she loses her memory. Once her memory is lost, it's gone for the majority of the drama and she is no longer burdened by memories of the past, and ends up falling for Yin Zheng all over again. I can dig this. Really this MV got me good with the screencap above of Zhang Xiao walking outside the Forbidden City in modern times and the camera split screens to Emperor Yongzheng (4th Prince) walking inside the Forbidden City in the Qing dynasty, both of them thinking of each other. It kills me each time to think that he lived for years after she died, long enough to send 13th Prince off, to marry Princess Chenghuan to Mongolia, and to wait until his son future Emperor Qianlong was old enough to take over. And then he was finally free to go find his Ruo Xi. *sobs*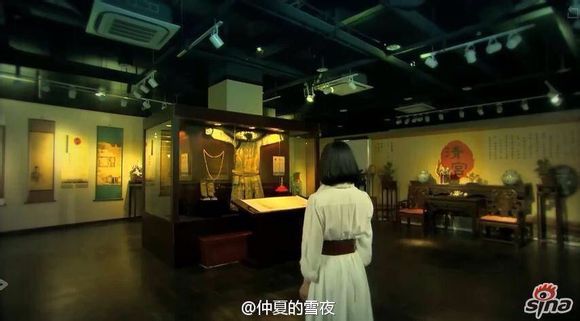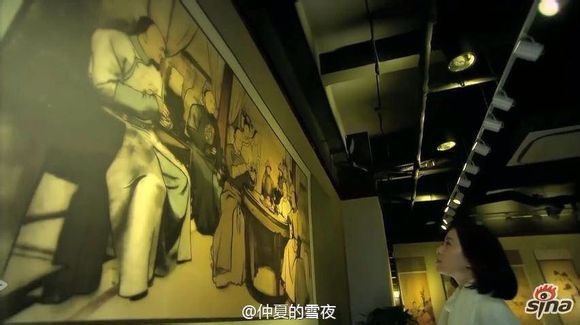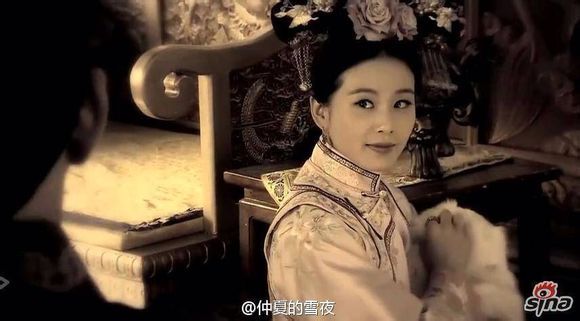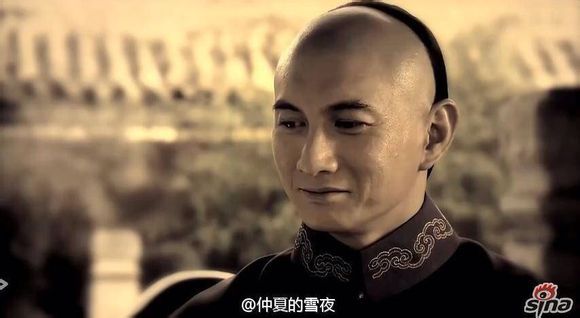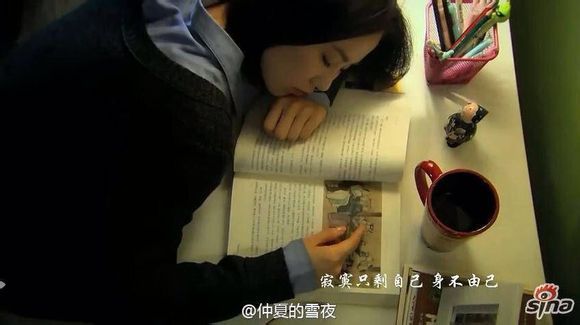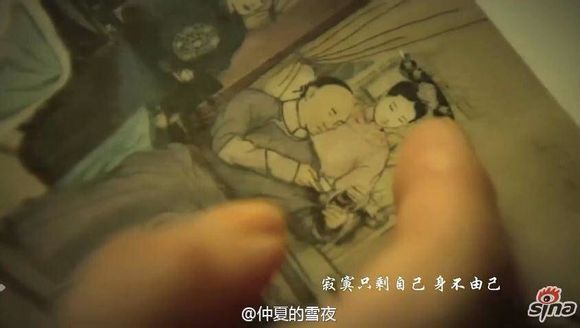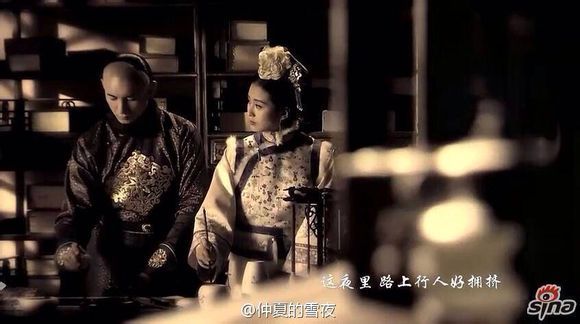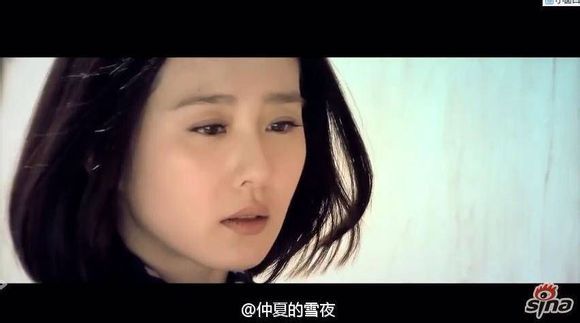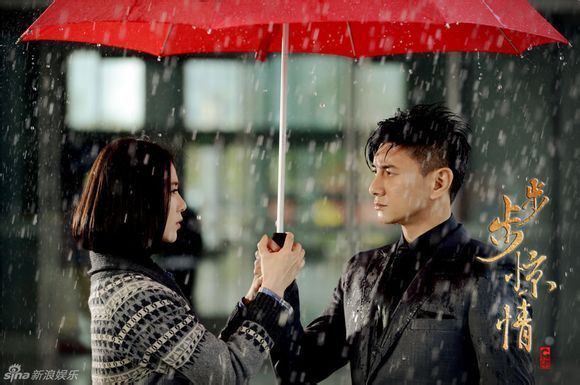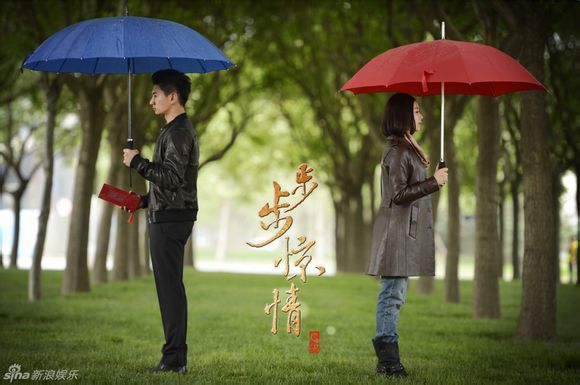 So far none of the songs for BBJQ can hold a candle to the magnificent OST song for BBJX such as "Three Inches of Heaven", "A Persistent Mind" or "A Season of Waiting". But the quality of Della's song aside, this MV is everything I wanted from any sequel to BBJX. If the entire cast can't be back, but Nicky Wu and Liu Shi Shi are back, then the sequel needs to focus on the only thing anyone cares about, namely the modern day fate of reincarnated 4th Prince and back to modern times Zhang Xiao/Ruo Xi. I always thought that it would be unbearable for Zhang Xiao to live in her own time but burdened with all the memories of the 20 years she spent as Ruo Xi in the Qing dynasty. I think the memory loss works actually in this sequel and isn't just an overused plot device used to generate angst.
Official MV for Bu Bu Jing Qing "I Cannot Help It" by Della Ding:
I thought I'd seen all the popular 4th Prince-Ruo Xi MVs out there, but found this awesome one that is scored to one of Nicky Wu's famous songs from when he was still an idol singer. He was part of the Little Tigers, but he also went solo for a number of years. I loved this song "Flying Together" when it was released in his solo 1994 album. This MV captured all the amazing moments happy and sad. But once it got to the end, when 4 finds out about Ruo Xi's past with 8, when he finally finds her letter that 14 had put in his handwritten envelope, when 4 breaks down to read Ruo Xi saying "In Ruo Xi's heart there is no Emperor, only the 4th Prince who took my soul", when 4 sees that all she did was practice her calligraphy so that it looked just like his writing, when modern Zhang Xiao sees Yin Zheng in the museum and he asks her "Do you know me?" ARGHHHH GO WATCH AND CRY WITH ME!!!
4th Prince-Ruo Xi MV set to Nicky Wu's "Flying Together":
[youtube id="imPP5DQmQUE" w="650″ h="450″]