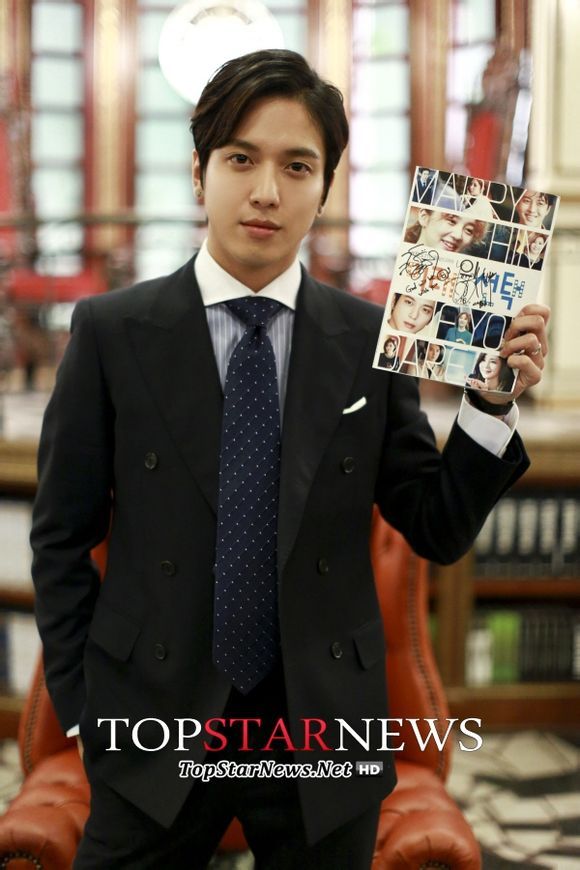 I didn't feature Jung Yong Hwa much during the run of Marry Him If You Dare, much like I didn't feature Han Chae Ah much either though it was for different reasons. For Han Chae Ah, she was so underused and barely had any official stills released of her I couldn't feature her if I wanted to. And I did want to, because her performance was wonderful and her character even more so. As for Jung Yong Hwa? Initially his performance was wooden and underwhelming, but it gelled better by the middle episodes and I was starting to really enjoy having him in this drama, until his character arc jumped the shark so fast and hard he's somewhere on another planet. I grew annoyed, bewildered, and now totally repulsed by Park Se Joo and his "I want that toy car at all costs" mentality, so much so that it takes every ounce of recapping dedication to not FF his scenes. I cringe every time Se Joo shows up now because I know what he's going to say will piss me off royally unless the words are "I'm want to be platonic friends with you, Na Mi Rae." I still think Jung Yong Hwa improved noticeably, less stiff and more believable when emoting, and he definitely had more screen presence now than in his earlier works. So better late than never, have some Jung Yong Hwa cuteness! The main leads were photographed signing the script for MHIYD to commemorate the wrap of filming so I thought we viewers who suffered along with them ought to applaud the levels of professionalism that allowed them to act out this drama script to the end. Yoon Eun Hye was technically her usual warm and engaging self but the spark was dimmed because Mi Rae is such a unlikable female lead. Lee Dong Gun, sigh, what more can be said about how unbelievably good his performance was and he brought more to Kim Shin than the character was written because I felt the unspoken torment. I hope the leads were all hanging in there together and perhaps giggling at the absurdity of it all as they got a hold of each new script and read through what they had to act out. Thank god its ending in a few hours for us all, and if I had a say in it these three would not be signing the script but instead burning it in a bonfire celebration.
This drama also had one of the worst costume and make up departments EVER in any K-drama I've watched in recent years. Mi Rae's outfits were bizarrely fugly for no reason, and more has been written about her hair already so no need to rehash that sailed ship. Han Chae Ah managed to look nice throughout the drama but nothing to write home about. Lee Dong Gun looked the part of professional and straitlaced Announcer Kim Shin even if there wasn't enough hot cool Lee Dong Gun on my screen. But it's the inexplicable change of Park Se Joo from handsome cool VJ to middle-aged sleazy business man in the last two episodes that has me scratching my head. That hairstyle above on Jung Yong Hwa is a travesty to the poor boy. Me no approve.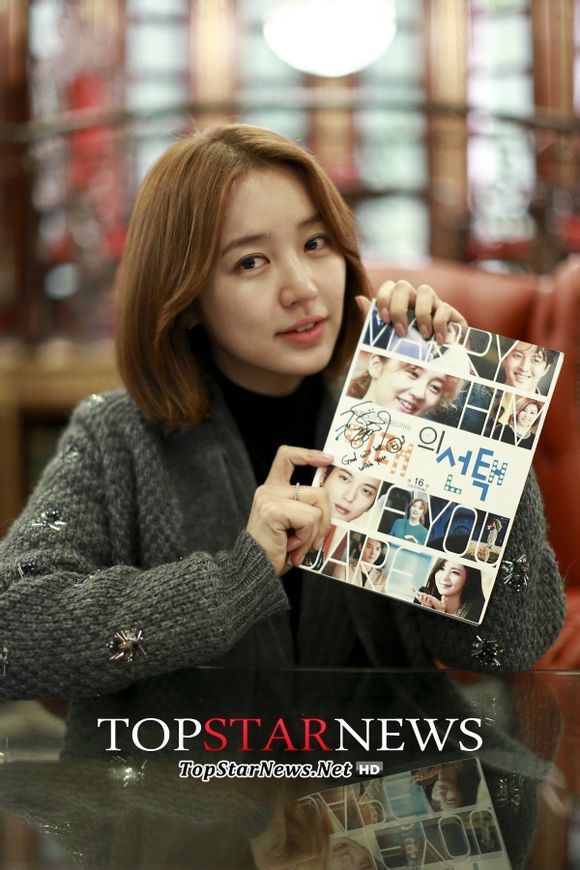 What's the over-under on whether there will be any kissing in episode 16 between Yoon Eun Hye and Lee Dong Gun? Put your bets down now. I say whatever kiss happens will be too little, too late. Prove me wrong, drama!