MBC has done a good job promoting Empress Ki prior to its airing and continues to keep up the pace as the drama heads towards wrapping up the first third of its long run. I thought it deflected the "complete historical inaccuracy" complaint (which was valid) by splashing across all its materials that this was a fictional take on the live and love of Empress Ki. It helps that she's not as well-known or often-dramatized figure as Jang Heebin (Jang Ok Jung), or else the Korean audiences have become more forgiving, because EK has garnered high ratings and remained relatively unscathed by criticism of historical whitewashing. This past week MBC's own Section TV program visited the set of EK and aired a fun segment interviewing the leads and showed what a happy filming environment was going on behind-the-scenes despite all the fighting going on in the drama. A few highlights – when asked who was the mood maker on section, Baek Jin Hee said it as unequivocally Joo Jin Mo, Ji Chang Wook adorably said that he was getting ready to cry and cry if Seung Nyang leaves Ta Hwan and goes to Wang Yoo, and Baek Jin Hee who plays the bratty Tanashiri pouted that she too wanted two men to love her onscreen and fight over her. The production released lots of new BTS stills that show how pretty the set and costumes are, as well as the chemistry-laden cast hanging out after filming the very intense banquet scene in episode 14. Come to think of it, that was the first scene where the entire cast of the drama was together.
Ta Hwan the Yuan Emperor, Tanashiri his Yuan Empress, the Dowager Empress, Seung Nyang who is a servant girl to the Emperor, Wang Yoo making his triumphant arrival at the capital having defeated the Turks, gruff General Baek An and his smart nephew Tal Tal, grasping Goryeo royal uncle Wang Go, Prime Minister Yeon Chul (aka El Temur) and his two sons Dang Kise and Top Jahae, along with Wang Yoo's loyal men Bang Shin Woo, Park Boo Hwa, and Choi Moo Sang. I think only Yeom Byung Soo isn't around. Thank god this banquet didn't turn into a Hong Men Yen (鴻門宴 Feast at Hong Gate) and was instead rather a drool fest over Wang Yoo. I thought all the rest of the guys were probably seething if not secretly rolling their eyes. Episode 14 really was back to being fun with more action and I do find myself missing the energy of the early episodes. Ha Ji Won and Joo Jin Mo are still rock solid doing their thing with whatever they are asked to do onscreen, but Ji Chang Wook continues to impress me with how he perfectly captures the whining and wheedling and little boy petulance and insecurity of Ta Hwan. He's so good that I want to smack him and make him grow a backbone first before he tries to win the love of a woman. He needs to love himself, figure out his plan in life, and then go win Seung Nyang's heart. His fixation on her is what annoys me to death, but performance-wise Ji Chang Wook is nailing it with all his looks and pouts. I've found two new MVs, one for each shipping pair, and both are fantastic so enjoy!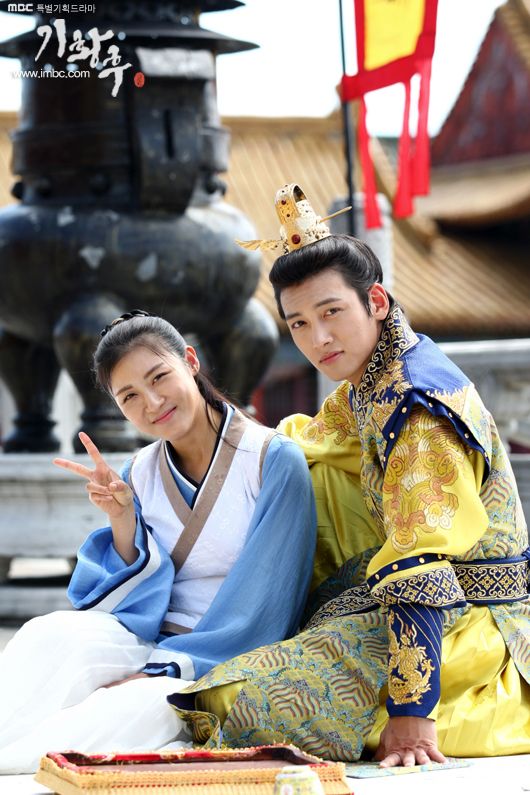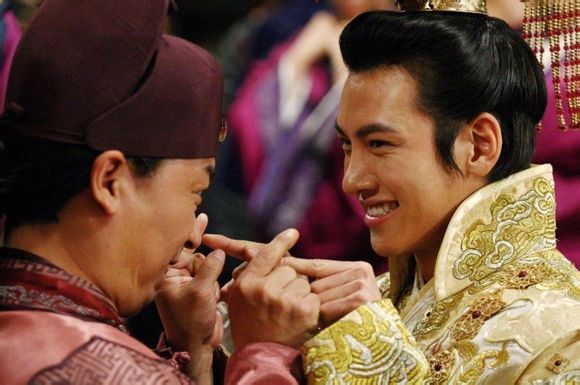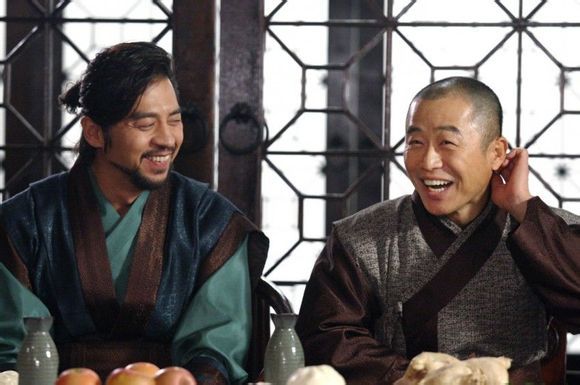 I need more Tal Tal in this drama and I hope his screen time increases because Jin Yi Han is rocking this role and more Jin Yi Han equals more better IMO. Of the two MVs below, I actually like the Ta Hwan-Seung Nyang one set. It's rocking with the energy and reminds of the more action-packed times.
Wang Yoo-Seung Nyang MV:
[tudou id="VFW1WEbFL8Y" w="625″ h="445″]
Ta Hwan-Seung Nyang MV:
[youku id="XNjQ3NTg3MDQ4.html" w="625″ h="445″]