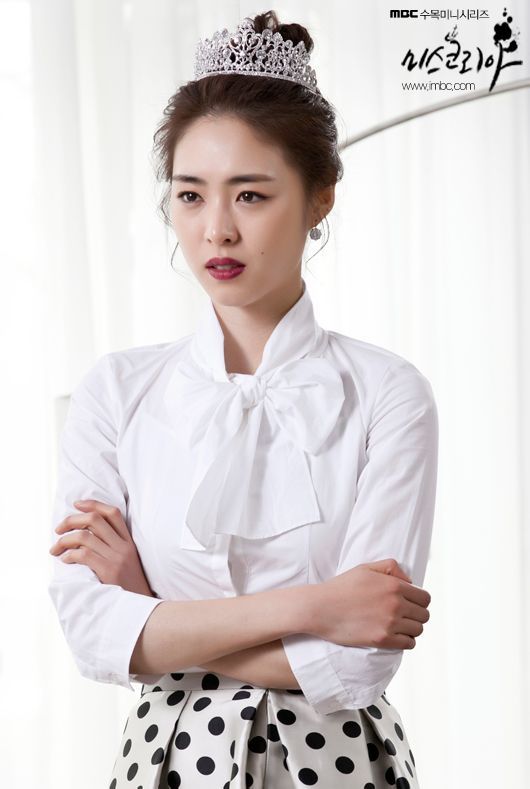 Loving the totally underrated Miss Korea makes a drama watcher's job just that much harder. This drama is like MBC's forgotten step-child or something, despite the fact that its heads above the other dramas airing on the network in terms of quality. I can't ever find anything new about it during the week wait between episodes and the network drops new stills and previews mere hours before a new episode airs. It's like MBC doesn't even want its few remaining fans to actually enjoy the watch experience. Grrrr, me be vastly annoyed, mateys! Episode 17 didn't air on Wednesday night due to a last minute preemption for the Olympics likely due to a South Korean athletic being in medal contention that evening. I don't know if MBC will air two episodes tonight but at least episode 17 is scheduled to air barring yet another last minute unexpected preemption. The new stills show stunningly gorgeous Miss Korea Jin 1997 Oh Ji Young in fine model form beaming for the cameras to show off the brand new make up product the Vivi cream. Or maybe the drama is actually blending meta with real life and it's called the BB cream, either way it's Vivi's new breakthrough product that Yoon stole from under them and sold out to Bada. Unfortunately Ji Young runs into Yoon at the CF shoot and is none too happy as clearly etched all over her face above. Yoon really deserves a fist to the face soon and it'll be even better if Ji Young is the one to sock him in the end. I'm pretty relaxed about what's the come since the written and video preview for episode 17 tells us that the OTP hasn't tanked due to Ji Young offering her prize money to Hyung Joon, but Hyung Joon remains firmly set on his noble idiocy route of handing Ji Young off to someone more deserving of her, whether it be in preparing for the Miss Universe pageant or perhaps even when it comes to her future happiness. I get his desperation and insecurity, so thank god Ji Young is in it to win it this time and that includes Oppa's heart. Yay for this drama being both beautiful visually to watch and satisfying emotionally to snack on.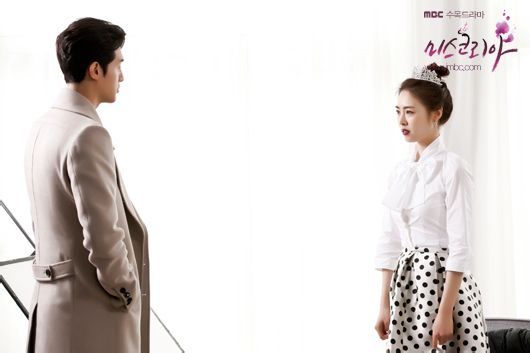 Written preview for episode 17:
Ji Young gives her prize money to Hyung Joon who refuses to accept it. Hyung Joon watches Ji Young loving in secret and he feels both happy and torn. On the other hand, Ji Young gets ready to enter the Miss Universe pageant. Hyung Joon reaches out to Madam Ma and hands Ji Young over to her and with Madam Ma's assistance Ji Young starts to prepare for the Miss Universe pageant…..
Preview for episode 17:
[youku id="XNjcyNDIwODYw.html" w="625″ h="445″]