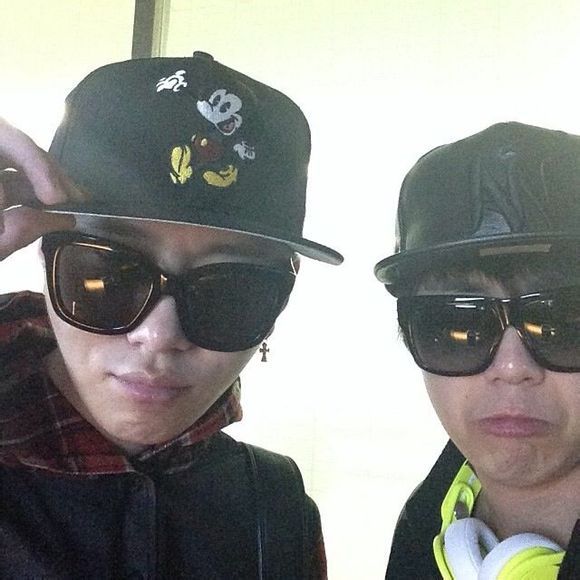 Whenever an idol boy wows me as an actor, I may love the darling to death but I remain blissfully uninvolved in his side career of the singing and dancing variety. K-pop is breezy fun but nothing I would spend time following along with. That said, to learn that the few idol boys who have wowed me are besties is both stunning and totally an "of course!" moment. Right now it's Lee Hong Ki of the band F.T. Island who is setting the hearts aflutter as Choi Kang Joo in Bride of the Century, a drama that by all accounts should not work at all, yet works marvelously in spite of itself. I've known Hong Ki since You're Beautiful and even followed along with his career here and there as it intersected with acting, such as when he showed up on variety show We Got Married Global Edition with Fuji Mina. I can't say his acting is anything to write home about in terms of either innate talent or grasp of technique, but gosh darn it I cannot tear eyes off him when he's onscreen in BotC. And this is coming from me, who does not find him cute in the least.
Okay, now I do, but before I didn't. Hong Ki adorably is besties with two other idol-actors that are in my lovelovelove pocket – Yong Jun Hyung of Beast and Kim Heechul of Super Junior. Heechul is their hyung by many years and likely ring leader of all the craziness, but Hong Ki and Jun Hyung are dongap besties and last week Hong Ki totally trolled everyone by posting a picture titled "my girl friend", which is the picture above of him and Jun Hyung. Ahahaha, I almost died because I saw it through my Jun Hyung feed (what? I follow everything my boy does after Monstar). I ought to lay off Hong Ki's brand of flamboyant crazy (which is probably gleaned from Heechul who is the originator of so much K-pop yaoi fanfiction) until BotC ends otherwise it might lead me to have a harder time buying him a straitlaced Kang Joo. But once BotC is done I'm going to be all over Hong Ki's bromance with Jun Hyung, may it last forever and forever, and even better if they can do a drama together and gift us with a taste of what real life bromance chemistry is transferred onto the small screen.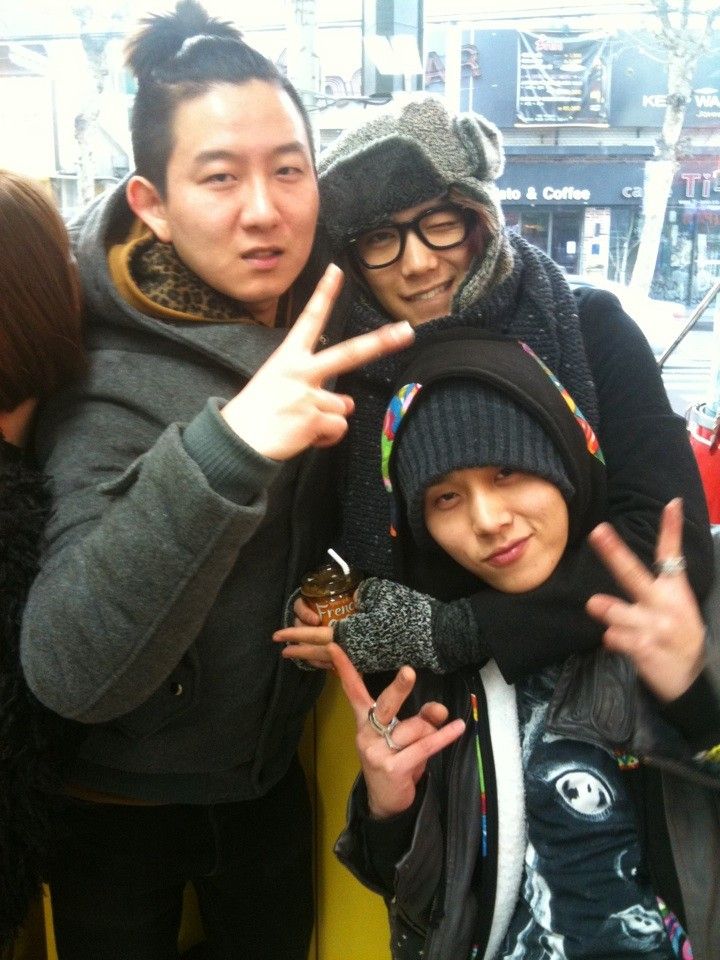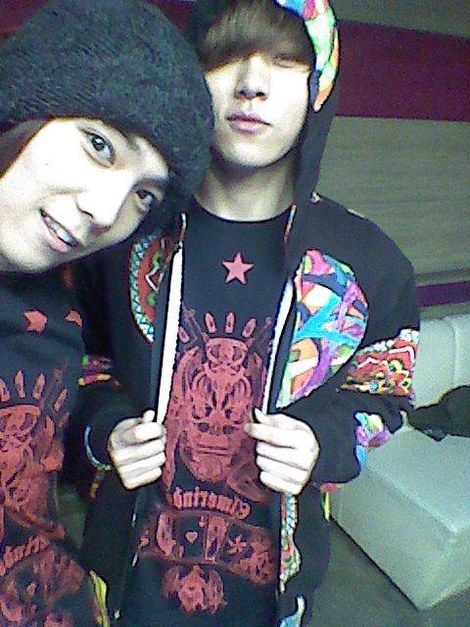 Who is with me that these two need to collab on a single together. Like a K-pop version of J-pop's epic Yamapi and Kame's "Sesshun Amigo". Yes? Super yes? Ah hell, these two should just remake Nobuta wo Produce.