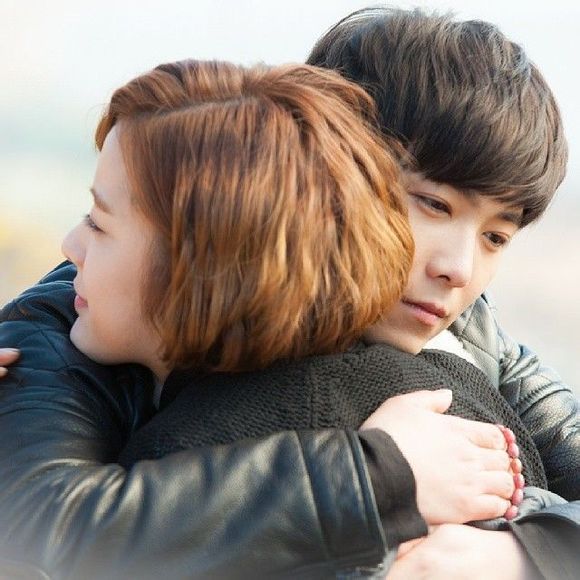 I'm wondering to myself now if there could have been enough plot to fill 20-episodes of Bride of the Century. I never am in favor of extensions, but the conflicting episode counts for this drama between 16 or 20 does leave me a little bit sad that the drama is ending at 16 instead of 20. Narratively it's probably for the best because the story line has been so tight I hate to see filler inserted to pad the running length. But I'll be truly sad to see this drama go and wish if the writer did consider 20 episodes at one point it could have been done while keeping everything the same and just giving us more of it. I have a big appetite and can on recapping this baby as long as it remains this good. The written preview for episode 12 is out, and coupled with the video preview at the end of episode 11, I'm expecting a doozy of an episode where the truth comes out and everyone hurts more because of it. I'll confess to loving the Yi Hyun almost dies for Doo Rim subplot, because it feels organically built into this story.
Initially I wondered how he would even be a remotely viable second male lead, what with Doo Rim seeing him like part of the scenery albeit a nice friendly view, but now she feels massively guilty for his brush with death and I don't think she's being a noble idiot about it. He warned her not to get involved in the Kang Joo mess, she dared to reach for what was not intended to be hers, and even if we all know she and Kang Joo are meant to be, Yi Hyun feels like collateral damage in their quest for love. I like that Doo Rim has this debt she needs to repay, because that's a new stake in this drama full of stakes of present, past, and even supernatural variety. Kang Joo sometimes feels like a boy pretending to be a man, which is due in part to Lee Hong Ki being so damn adorable and boyish, but at the end of episode 11 when he cornered Yi Kyung with eyes blazing and demanded to know who she was, that was a real angry man speaking and I loved it. Go fight for your love, Kang Joo, and then punish all the evildoers who dared to manipulate your life. You have a century old family ghost on your side, you can do it!
Written preview for episode 12:
Yi kyung clings to her position and tells Kang Joo that Yi Hyun cares more for Doo Rim than he does for his own sister Yi Kyung, and Doo Rim has decided not to leave Yi Hyun's side. Kang Joo wonders if Doo Rim's professed love for him was genuine during their time together, he can't tell anymore. But to have anger means to have love, and Kang Joo's love for Doo Rim keeps getting stronger. Kang Joo's heart is still Doo Rim's even with Yi Kyung interfering, and in the end he can't give up Doo Rim so he cancels the press conference that was to announce Yi Kyung as the Taeyong Group daughter-in-law and makes an announcement about his secret marriage. He takes Doo Rim in hand to go see his dad to expose the truth. If his dad knows, then the moms deal as well as the all the behind-the-scenes scheming can all be exposed. But when Doo Rim hears that Yi Hyun has regained consciousness, she shakes off Kang Joo's hand and rushes to the hospital to see Yi Hyun. She hugs Yi Hyun and cries and Kang Joo sees this and misunderstands and is hurt.
Video preview for episode 12:
[youtube id="CqVp6ys_k2g" w="625″ h="445″]