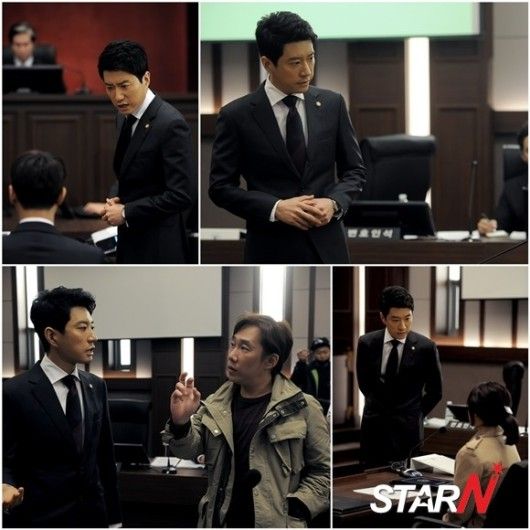 Kim Myung Min is an exceeding smexy man who looks even smexier in a suit. There, I just had to get that off my chest. I'm going to be a very happy camper if I get to watch him in a suit most of the time in the upcoming MBC drama A New Leaf. The Spring dramas are seriously funneling goodies all week long and with Single Cunning Lady ending next time, it's high time A New Leaf drop something substantial. In addition to the first character-driven teasers focused on Kim Myung Min, the first official drama stills released also feature his character prominently in his professional playground. The first drama stills show Kim Myung Min in court arguing a case. He looks seamlessly at ease, less a factor of Kim Myung Min actually looking like or giving off lawyer vibes, but all due to his uncanny ability to slip into any role and make it seem like he was born into it. His character is described as a ruthless win-at-all costs defense lawyer who suddenly has a change of career direction after an accident gifts him with a personality swap and some convenient amnesia about his former self.
Kim Sang Joong is the law firm partner that wants his former ace back while Chae Jung Ahn is Kim Min Myung's fiancee who actually thinks their engagement is a love match rather than the mutually beneficial alliance it was. Park Min Young plays the leading lady who starts off as an idealistic junior associate at the firm and later works alongside Kim Myung Min once he turns a new leaf and starts helping the downtrodden that have been ripped off by justice. There has already been a kerfluffle behind the scenes involving the infamous screenwriter Choi Hee Ra (Golden Time, OB/GYN) – supporting lead In Gyo Jin quit due to differences with the writer and has been replaced by Oh Jung Se (Marry Him if You Dare, Missing You). It's a win-win for me since In Gyo Jin had time now to plan his upcoming October wedding to So Yi Hyun while I get the watch my much preferred Oh Jung Se in this drama instead. It's still pretty nerve-wracking to wonder what other dust ups involving Writer Choi might occur before this drama runs it's course.
I think more actors should be like In Gyo Jin and simply bow out beforehand when there is still time to recast rather than doing it later or suffering to act a character that doesn't work for him.
Oh Jung Se needs a hit badly, he's way way better than the tripe dramas he's been in recently.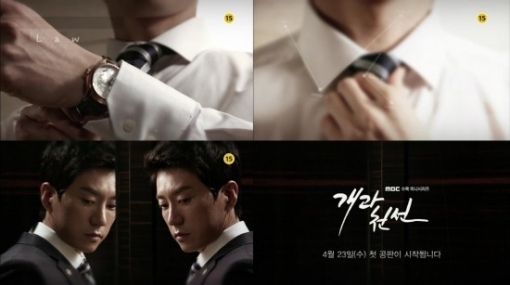 Teasers for A New Leaf (English subs):
[youtube id="cdmKGPPQ2uE" w="625″ h="445″]
[youtube id="kIVZ_4f5hNA" w="625″ h="445″]