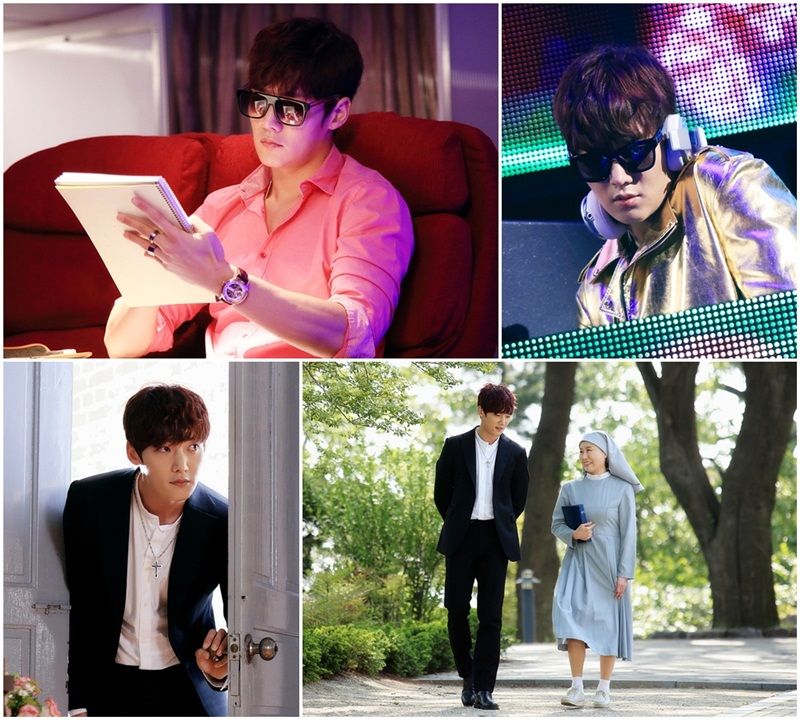 I'm not going to complain that there is too much Choi Jin Hyuk these days but it sure does feel like the man is everywhere. Starting with last year's major breakthrough in a supporting role in Gu Family Book, Choi Jin Hyuk has been working nonstop in dramas and movies. He was one of the better things in Heirs, had a leading man turn in cable drama Emergency Couple, and is doing a nice cameo in Grandpas Over Flowers Investigative Team. Then I turn to movies and he pops up shirtless in the recently released trailers for the Jung Woo Sung–Lee Bum Soo flick One Divine Move. Not complaining at all, especially if he also takes advantage of the Summer filming season for the upcoming rom-com Fated to Love You and finds a reason to keep taking off his shirt. MBC finally released official stills of the two supporting leads with Choi Jin Hyuk play a daddy long legs character named Daniel while Wang Ji Won is ballerina Nam Se Ra.
I can't get over the coincidence that Choi Jin Hyuk and Wang Ji Won played a couple that ended up together in Heirs, though it was clearly a business arrangement marriage that poor hyung couldn't get out of. Here they aren't a couple, or even likely to end up a couple, if the K-version is going to stick with the original TW-drama script. Nam Se Ra is leading man Jang Hyuk's character's ex-girlfriend while Daniel finds himself touched by heroine Jang Nara's plight and ends up falling for her because he's always trying to help her out and offer advice. In the stills above, Choi Jin Hyuk as Daniel shows off his various personas from industrial designer to amateur DJ to church volunteer. Just the usual perfect second male lead who will never ever get the over over the immature, brusque, and condescending male lead. Wang Ji Won's stills don't show her dancing but instead are filming shots of her during happier times with Jang Hyuk playing her doting boyfriend.
I'm loving all the official stills for this drama, everything looks so bright and bubbly. A perfect treat for the eyes during Summer.