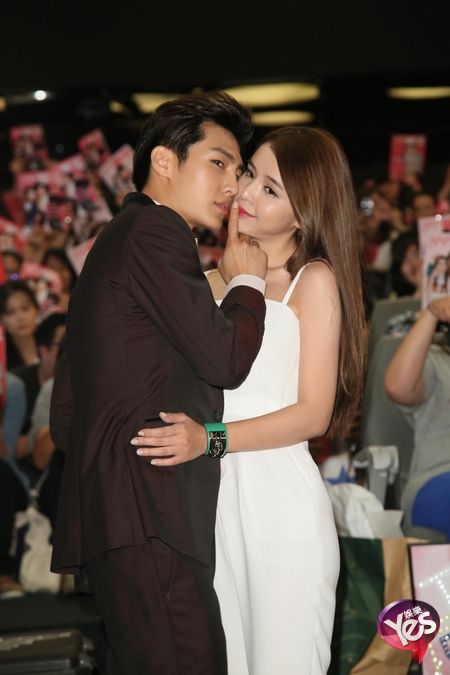 I'm still staying away from Fall in Love with Me with Aaron Yan and Tia Li after a terrible first episode (IMO) and lackluster follow up episodes that left me floundering for any reason to keep watching when I couldn't stand Tia's acting. The lure might just be here in the recent promotion that Aaron and Tia went on for the magazine signing fan meeting as they graced the June cover of SPop Magazine. The magazine is published by SETTV so it always features the popular leads of the network's latest idol or weekly dramas. I bet the next month's issue will have Puff Guo and Liu Yi Hao from Pleasantly Surprised on the cover. Back to Aaron and Tia, I loved their SPop cover and photos which is a testament to how Aaron rocks both acting and still photos equally. He's just got charisma and the ability to move his face into all sorts of sexy smirky looks. My biggest gripe with Tia isn't that she is a bad actress, honestly Puff used to be pretty bad too especially in parts of Just You when she overacted until I wanted to give her sedatives, it's that Tia's bad comes in the form of being really stiff.
Her face barely moves and she says her lines with this robotic tone of voice that destroys my sanity. Feeling and intonation matters a lot in Mandarin. I find her voice lovely but her line readings need the help of a dedicated speaking coach. Aaron and Tia do look ever so gorgeous together both in the SPop spread and attending the magazine signing, and sometimes the promise of gorgeous eye candy plus angsty make outs can tempt me back. Aaron definitely knows how to fan the flames as evidenced by his princess carry of Tia and then kissing her with a finger strategically between them. He's purposely cockblocking himself so audiences will turn to the drama to get the fix. Damn him! Aaron is also in the news for abruptly shutting his mega popular Weibo account and he explained at this event that he was getting fed up with antis flooding his account with plastic surgery allegations and generally hijacking posts over fans who actually wanted to get updates on his life. It's a tough line to toe and I'm sorry any entertainer needs to deal with the critical aspect of their job.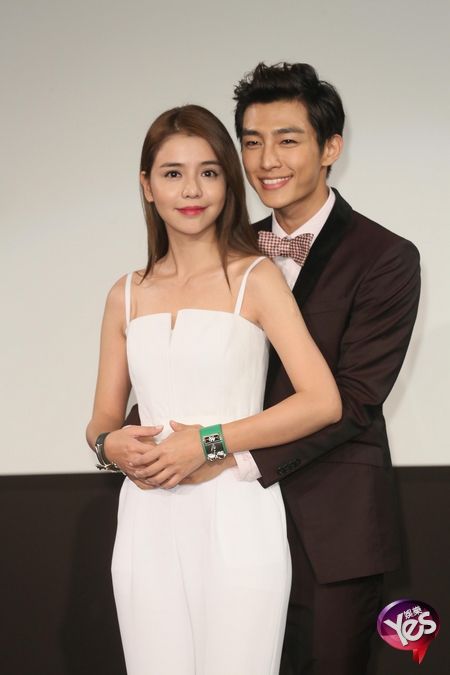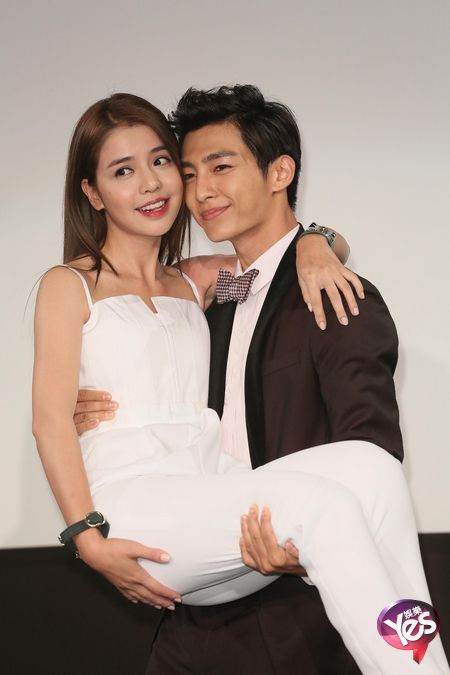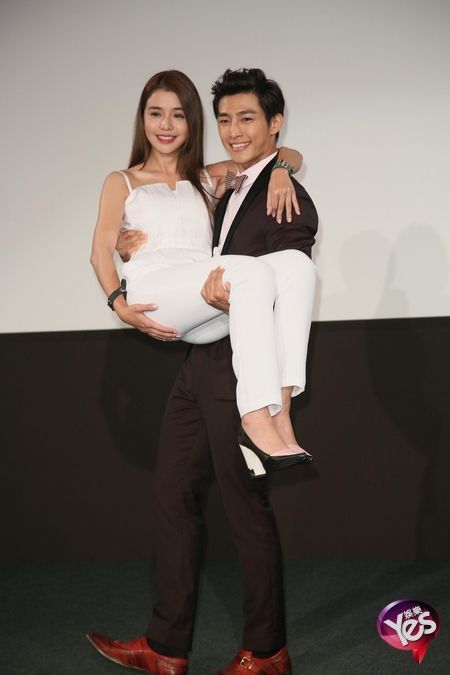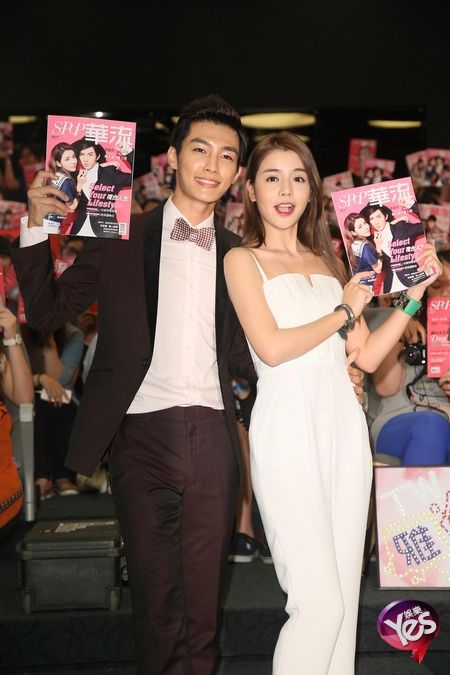 Tia is much MUCH better as a stills model than she is as an actress. I love these pics of the couple together!