SM Entertainment was just slapped by the Korean government for tax evasion and required to pay a chunky back tax. That's not really a big deal as corporate tax fraud is about as prevalent as plastic surgery is over there. What's getting people's attention is how this news slides under the radar while the media waves are abuzz with juicy SM entertainer's dating news that have been like the floodgates opening up since earlier this year. Almost every entertainment news is arranged so the public isn't as readily fooled that this is all just coincidental that tabloids like Dispatch and Sports Seoul happened to snap SM stars on late night dates time and time again. Whether SM is using its stars to deflect attention from its corporate shenanigans, it's doing a great job at that since the dating news keeps getting more and more gossip-ready. In SNSD alone there is Lee Seung Gi and Yoona, Jung Kyng Ho and Sooyoung, Nichkhun of 2PM and Tiffany, and now Baekhyun of EXO and Taeyeon.
That's not even mentioning the massive shocker that is f(x)'s 19 year old Sulli supposedly dating Dynamic Duo's 34 year old Choiza. That news broke early this year with pictures of the two holding hands on an early morning walk to a breakfast joint near Choiza's apartment. They were even wearing couple sneakers. But SM tried to blatantly deny their way out of those pictures and insisted that Choiza and Sulli are just like "brother and sister" and were merely hanging out. There was zero attempt to explain the hand holding, the wearing couple sneakers, the hanging around his place super early in the morning. This news died off after a few months but has been resurrected with a vengeance this week by the online posting of a netizen who claimed to have found Choiza's lost wallet and posted a picture of its contents which included two pictures of Sulli, one of which are those photo booth pictures that show Choiza and Sulli goofing around like a couple. Choiza has confirmed it's his wallet but still no response from SM whether it's very young idol star is in fact dating a dude old enough to be her uncle. Hey, she likes 'em older and he likes 'em younger, as long as they're happy.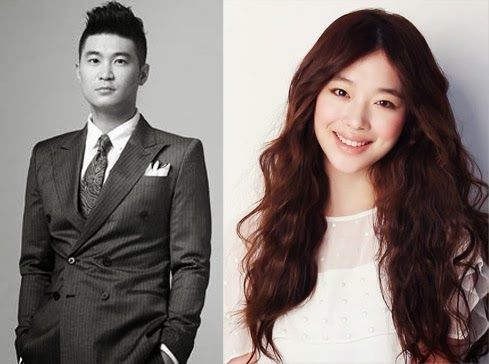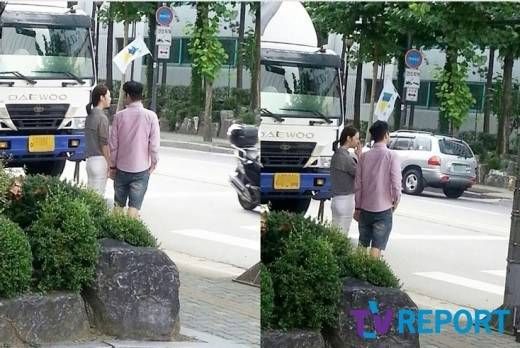 If folks are taking a bet on the next SM "dating scandal" to drop, I'm putting my money on Krystal of f(x) and of clean cut Suho of EXO. Those two have been shooting glances at each other during shows and have been spotted by eagle-eyed netizens wearing two different sets of couple bracelets and having the same colorful iPhone case. Their in denial fans or SM will probably explain it as the two of them having the same tastes in accessories LOL.