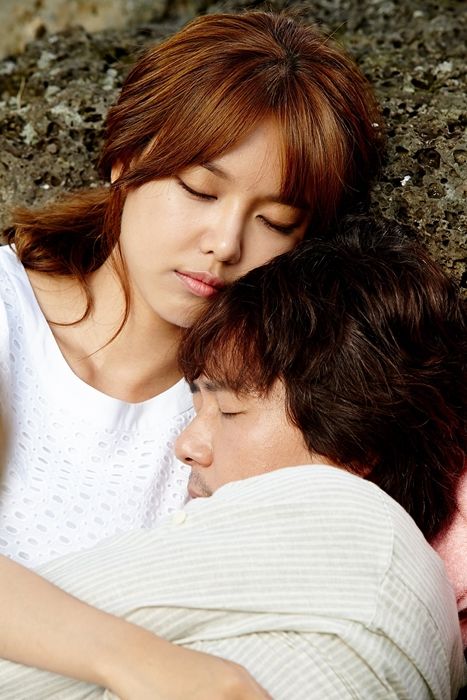 I have nothing against the upcoming MBC drama My Spring Days, and in fact quite like the leads Sooyoung of SNSD and Kam Woo Sung. Not to mention the return to acting of second male lead Lee Joon Hyuk who has been in the army for the last two years. I'm just mostly uninterested because MBC dramas by and large have been a snoozefest for me ever since Miss Korea, and yes that includes mildly cute but totally been there-done that Fated to Love You. The kicker is that My Spring Days sounds exactly like a very well known Hallyu classic melodrama Summer Scent, a drama I'm not ashamed to admit I watched more than once because of my love for Song Seung Heon and because Son Ye Jin was so glowing and luminous in that drama it was like watching blooming female beauty in motion. But SS was as slow and plodding as it comes, about as exciting as watching your toenails grow, the story of a man who falls in love with the woman who got a heart transplanted from his dead ex-girlfriend.
Here in MSD the ex-girlfriend is actually the dead wife of the male lead and there are even poor motherless children to boot. Talk about upping the stakes. I found Sooyoung charming and winsome in last year's frothy cable drama Dating Agency: Cyrano and have no problems with the age gap between her and Kam Woo Sung. I'm just totally blanking on whether my like for them is enough to induce me to check out a drama that I feel like I've seen the entire story before already. They fall in love, angst ensues after they discover she has his dead wife's heart, but through perseverance they convince everyone around them to accept this "fated" relationship, and then they live happily ever after. Oh yes, somewhere towards the end there will likely be a moment when her new heart fails and she might die, but through the miracle of maybe the dead ex-wife's holy blessing, she pulls through and it convinces the leads more than ever that their love must be cherished.
The stills and teaser look quite pretty so if folks who haven't had the (dis)pleasure of watching Summer Scent want to check out this, be my guest and hopefully if it wants to redo SS then it can do it better.
Previews for My Spring Days: