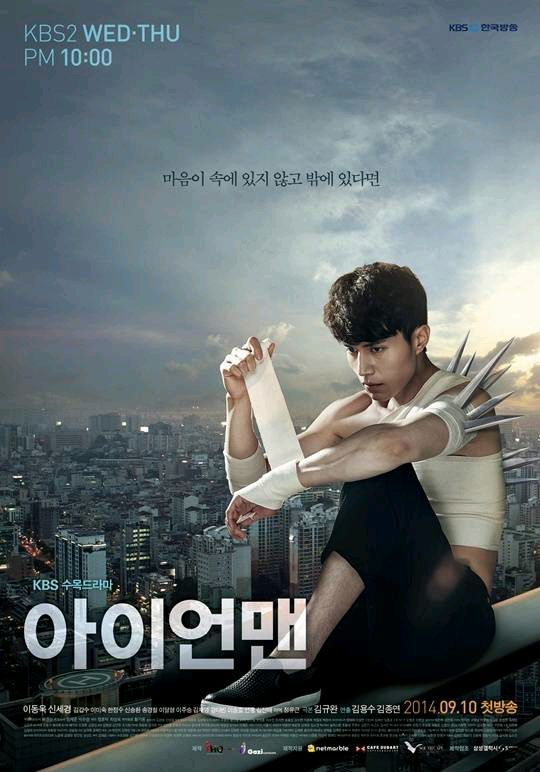 Not gonna lie, I kinda dig these posters of Iron Man…..if you take away with knives on male lead Lee Dong Wook. Taken as a non-supernatural romance melo between Lee Dong Wook and Shin Se Kyung, these official drama posters are actually decent. KBS likes to do saturated colors and expansive backdrops and the one with Lee Dong Wook sitting on the rooftop ledge with the city behind him reminds me, in a good way, of the solo poster for Kim Hyun Joon in Age of Feeling (Inspiring Generation) where he was standing alone with a vast city before him. There's depth and an attempt to give the story some grandeur. I'm not sure why this drama keeps using the skyscraper element though, in the first teaser Lee Dong Wook is scaling the outside of a building using his arm knives while in the posters the two leads are posed by the rooftop of a building.
If Lee Dong Wook's character can fly then perhaps the high up on a skyscraper motif might work, now I'm just more perplexed trying to suss out hidden mean. If there is one. Shin Se Kyung's solo poster (below) is comparatively less visually arresting than Lee Dong Wook, partially because he has body knives sticking out of him while she's just an ordinary girl, but mostly because Lee Dong Wook has an expression that catches the eye (angry? petulant? plotting murder?) while Shin Se Kyung continues to look sweet and gormless. The main drama poster that shows the two leads in what would normally be a romantic-leaning pose, he stands with his back to her while she reaches out for him, instead makes me clap my hands like a trained seal while screaming "lean back into her, Lee Dong Wook!"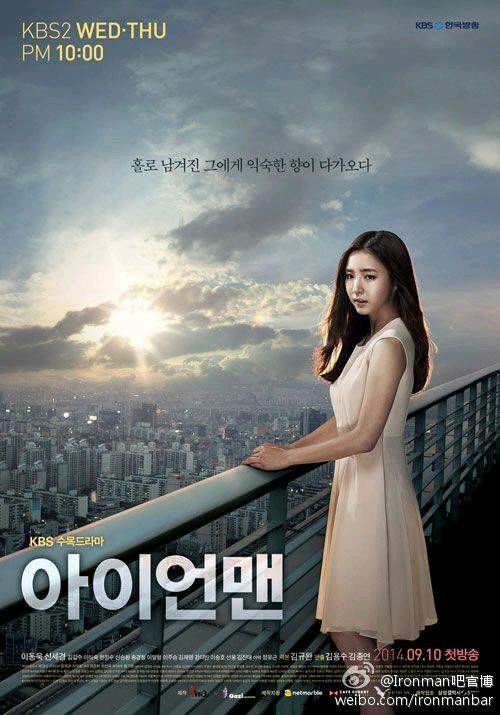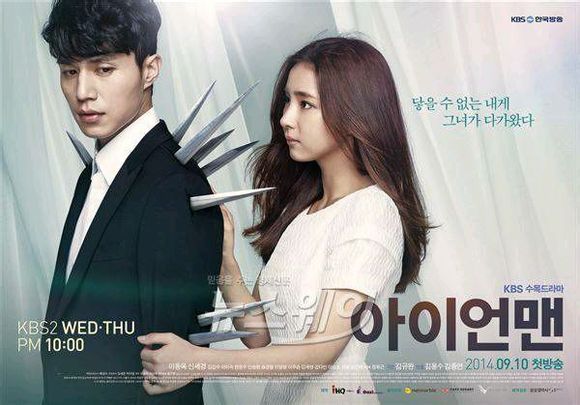 I can't help my heart of darkness in asking for something so macabre, the pose in the poster fairly screams for it since the knives on top are positioned right in front of Shin Se Kyung's face while the big knife on his lower back is primed to impale her right in the heart. Heh.