I really love Jeon Ji Hyun and have loved her since My Sassy Girl and long before her recent resurgence through You From Another Star. She made that drama watchable for me despite my equal love for Kim Soo Hyun going in. I found him just so underwhelming and out of his element in the role, in the exact opposite way he overacted his pants off in The Moon Embraces the Sun. The screenplay for YFAS was also inconsistent with bursts of delightful genius wrapped mostly in derivative tripe masquerading as brilliance. That rocks my pet peeve, really dull stuff claiming to be smart and creative. But it's undeniable the massive hit YFAS turned out to be and its ongoing influence on audiences across Asia in starting trends like chicken and beer and making Kim Soo Hyun into a godlike heartthrob. Being a successful Hallyu drama in Asia is a worthy accomplishment and now YFAS is about to be tossed in a much bigger pond with breaking news that ABC has optioned the drama for a US remake.
It's the story of a centuries old alien named James who is disillusioned with human existence and just biding his time to return to his own planet but ends up falling for the bratty actress next door named Lark and ends up being her protector. James and Lark? LOLOLOL I just can't. Original screenwriter Park Ji Eun is onboard the US remake as an executive producer along with a Korean co-producer from the production company HB Entertainment which owns the rights to the K-drama. A total of three production companies will have its hands in the US remake, along with HB Entertainment will be Sony Pictures and EnterMedia Contents. This news make YFAS the most high profile Korean show to get a US remake, earlier this year KBS's Good Doctor got picked up for a US version, last year ABC indicated it was remaking the cable cult hit Nine: Nine Times Travels, and Grandpas Over Flowers is being used as the format basis for a US variety show.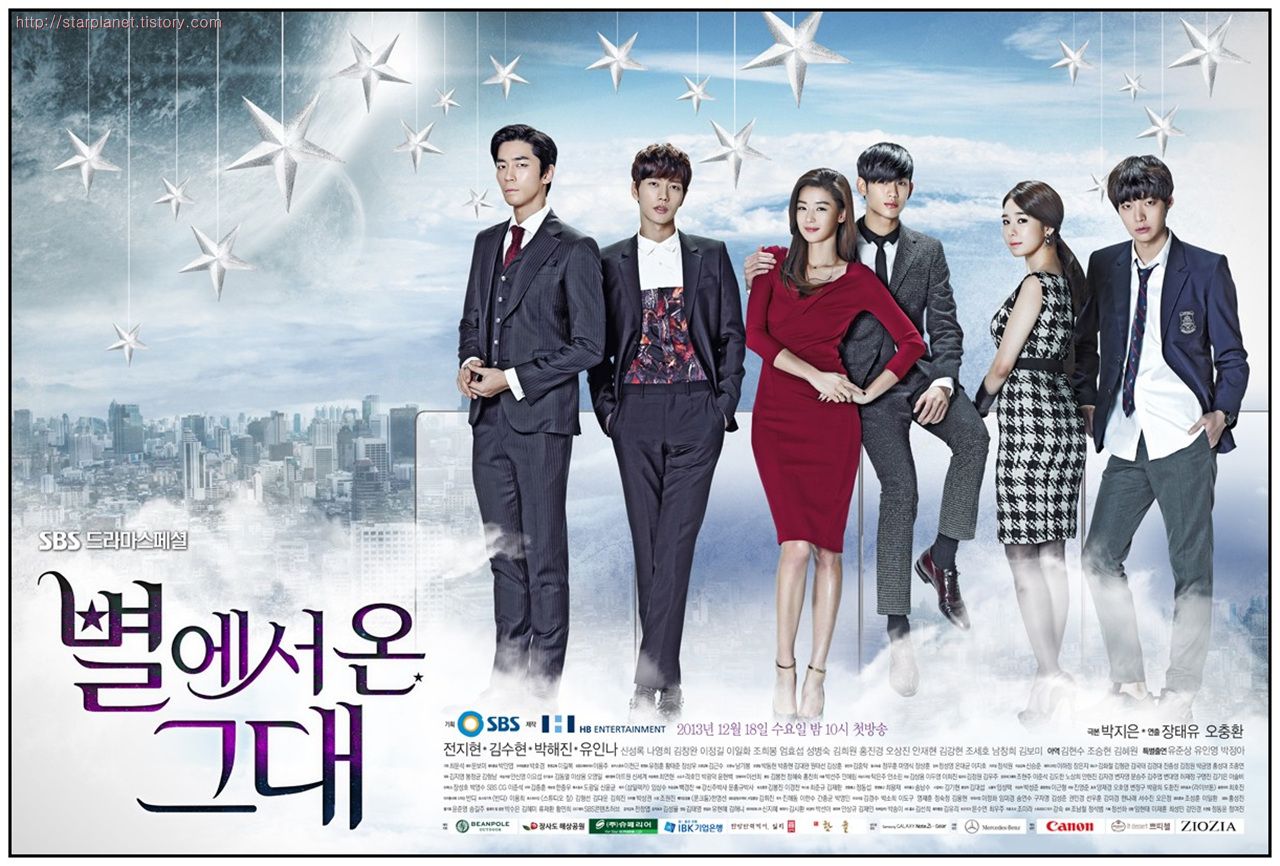 Writing the US adapted screenplay for You From Another Star will be the creative writing duo Elizabeth Croft and Sara Fain, the ladies behind a slew of CW slows including Dollhouse, The 100, 666 Park Avenue, and the popular The Vampire Diaries. No word yet on when the US version of YFAS will air but the Fall season has already started so the earliest would be a Spring 2015 mid-season replacement.