It takes a long time to build up fame but one bad decision can tear it all down. Googling Kai Ko's name in English now gets an entire first results page about his pot smoking drug arrest in China and nothing about his meteoric rise acting career in the last three years. Luckily Kai's legal woes are over for now, he served two weeks administrative detention in China and that ended the penalty for testing positive for marijuana while back in Taiwan he also submitted to interrogation and gave hair and urine samples to the Taiwanese authorities but likely won't incur any further legal woes.
He's been gone from the limelight since giving the apology press conferences in China and Taiwan and his agency has remained mum about his future plans. Word has Kai transferring colleges for a fresh start and is still considering enlisting for his mandatory military service. I say Kai is doing everything right in leaving the public view for now and hopefully the financial fallout to projects he's in won't be too burdensome on the colleagues he worked with. Check out Kai's upcoming completed projects below which remain iffy on premiere date or his continued involvement.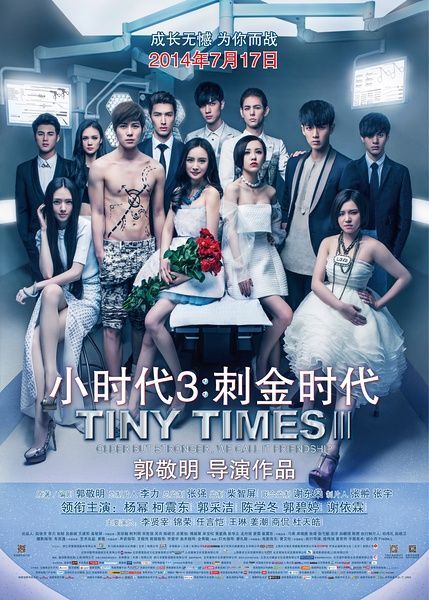 Even if Kai never acts again, what investors care more about are the state of his finished movies – the superhero romance movie A-choo (My Boyfriend is a Superhero) directed by Giddens and costarring Ariel Lin has been pushed back from October 2014 to sometime in mid-2015 while the fourth and final movie in the Tiny Times series is still mulling whether or not to cut Kai's role from the completed footage but director Guo Jing Ming doesn't want to do it unless the Chinese broadcast authorities won't let him air the movie if Kai remains in it.
Movie trailer for A-choo 打噴嚏 starring Kai Ko and Ariel Lin:
Early teaser trailer for Tiny Times 4: