Park Shin Hye is currently filming the upcoming SBS K-drama Pinocchio and as a fan I'm looking forward to what she delivers this time around. I'm sure plenty of viewers are waiting to see if she's back on top after being so lackluster in her last drama Heirs, and especially checking out whether she has romantic chemistry with leading man Lee Jong Seok. She's featured in a Star 1 spread this week that is fall floral centric and quite lovely actually with a good balance of flowers and feminine allure.
A minor quibble would be Park Shin Hye having the same look in every picture but otherwise she's connecting with the camera nicely. During the accompanying interview, she humbly denied any kudos for helping turn her previous leading men into Hallyu stars, instead only allowing that perhaps she helped them to shine more. When asked which of her costars she worked best with, Park Shin Hye specifically mentioned Jang Geun Seok from You're Beautiful (both child actors, they understood each other well and got along wonderfully on set) and Lee Min Ho from Heirs (she complimented his great personality and felt they had great chemistry together).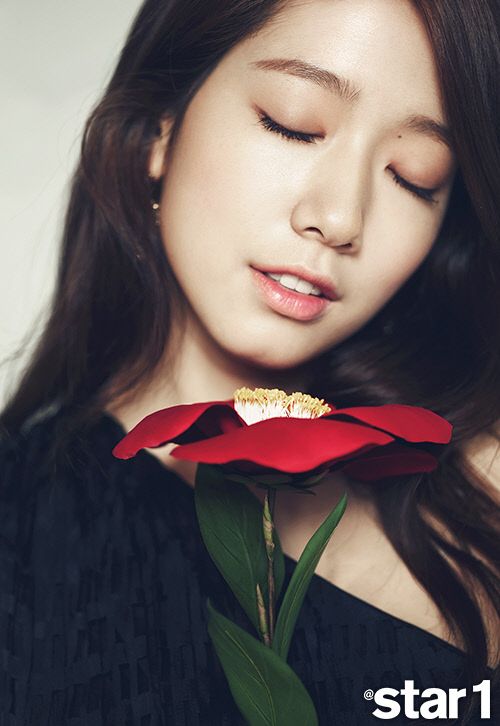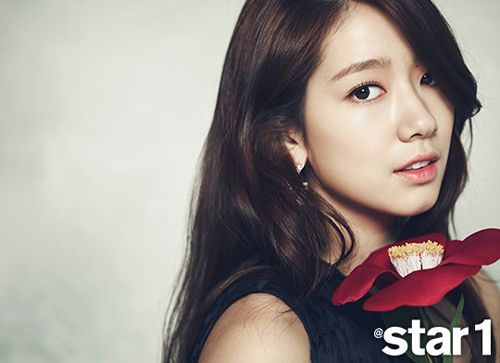 My own opinions aside on who Park Shin Hye exhibited chemistry with onscreen, it's fascinating to hear how she actually sees her own chemistry as opposed to what the audience takes away.