The 49th Annual Golden Bell Awards totally snuck up on me when it flooded all the TW-ent media portals this weekend with picspam galore. The TW-version of the Emmy's celebrated the great television programs and performances of 2014 and most of the idol fluffy dramas I watched were nowhere near being nominated. Aside from the nominations for In a Good Way and Amour et Patisserie, most of the dramas are ones I've not watched but are the serious quality fare that the domestic audience appreciates.
I wasn't even planning on writing about the ceremony until the flood of red carpet pictures convinced me that the pretty needs to be shared. This had one of the better dressed awards attendees in recent memory, and even the few fails like my normally gorgeous Vic Zhou wearing his grandpa's suit doesn't detract from the eye candy. It was even smarter for the award's body to have the last two Best Actor winners Vic and Bolin Chen present the award to this year's winner Christopher Lee. Check out all the beautiful people below and appreciate the mostly natural beauty on display.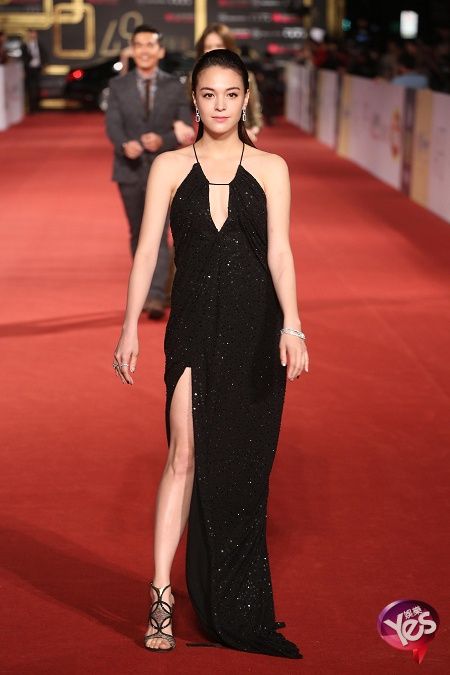 Sandrinne Pinna. She looks lovely while sporting a dress cut that is popular that evening with the thigh high slit. The dress is a bit prom-ish for my taste but her confidence in donning something that isn't too ornate works in the end. I like her exquisite shoes the most.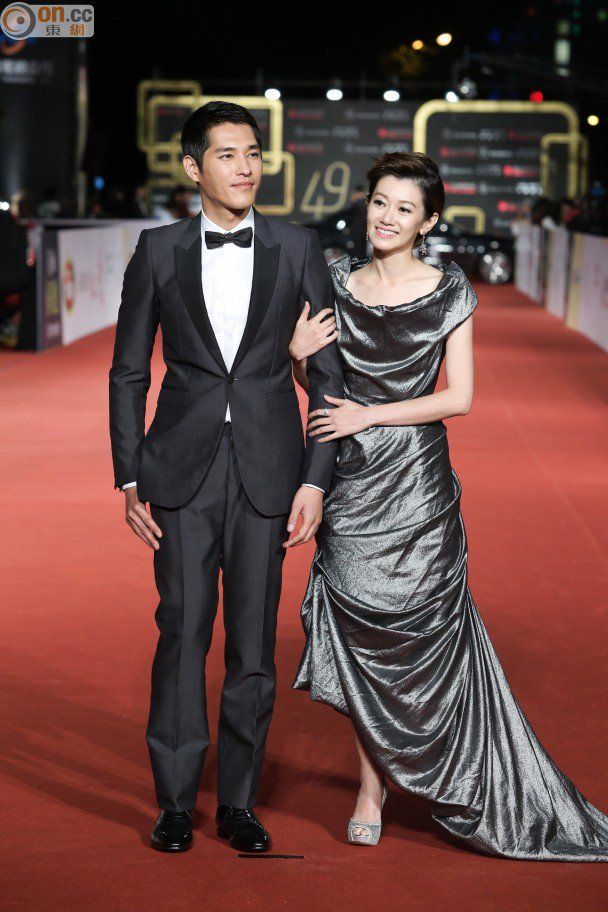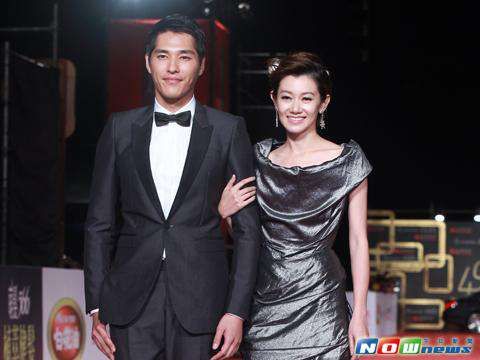 Newlyweds Jade Chou and Blue Lan. There is too much fabric going on in her dress but her beaming smile and arm candy nominee husband more than makes up for it.
Bolin Chen. It should be illegal to be this boyishly handsome and talented.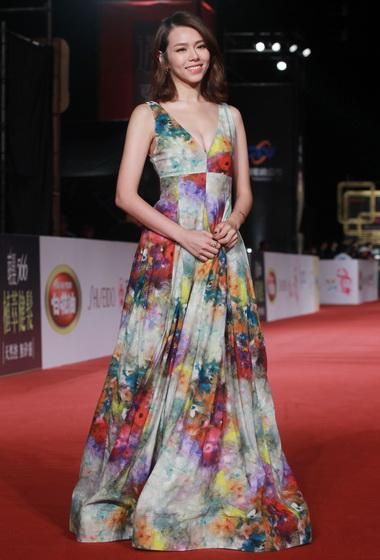 Kimi Hsia. Love her dress! It's modern patchwork tie dye done right. Fresh and feminine.
Amanda Chou. Old school glamour but the dress feels a but too heavy on her. Not bad but way outshone on a night when some ladies were on fashion fire.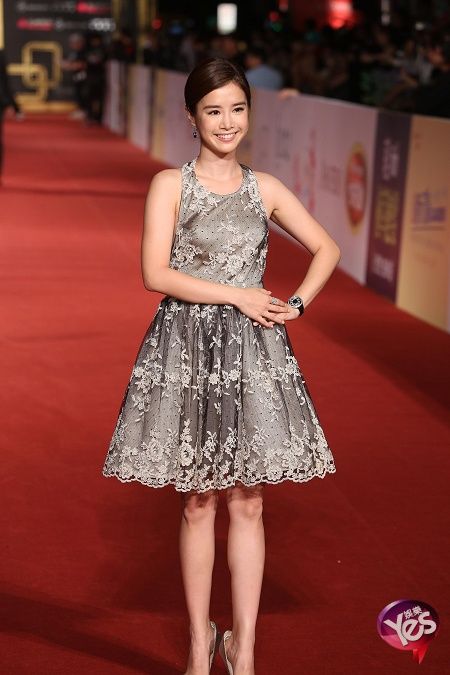 Ivelyn Lee. The rare short evening dress for the event, cute and fits her personality but I would have like it to be a bright bold color to make her pop more.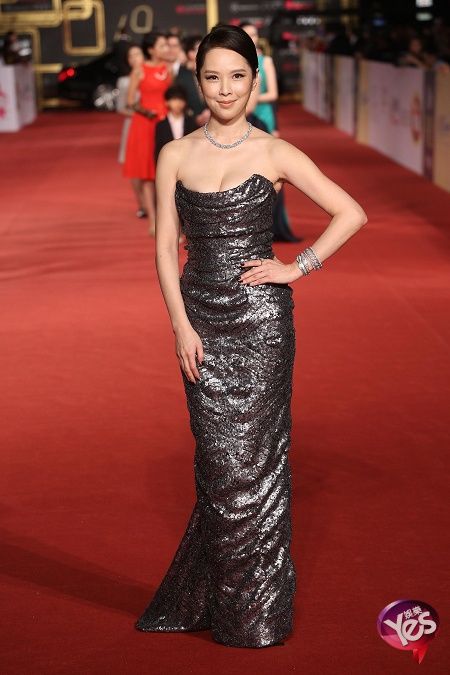 Tian Xin. A similar gown style to Amanda Chou but much better cut and material. Tian Xin is sexy classy all the way.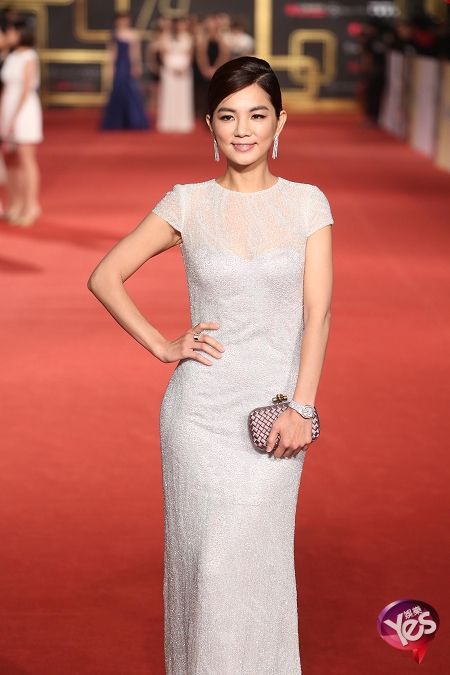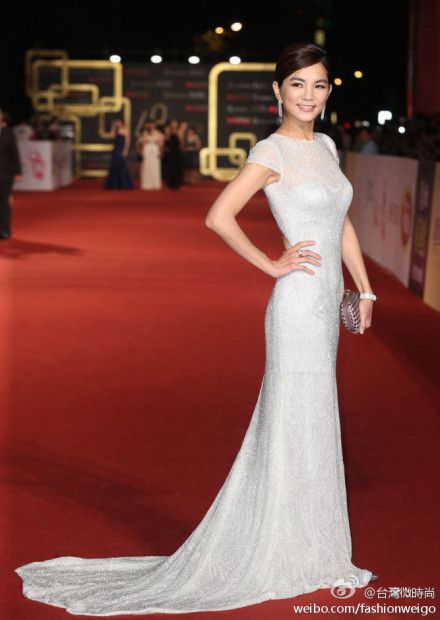 Ella Chen. A++ and a continuation of her transformation from tomboy start to all womanly curves. She's perfect from head to toe, there is literally nothing to critique here.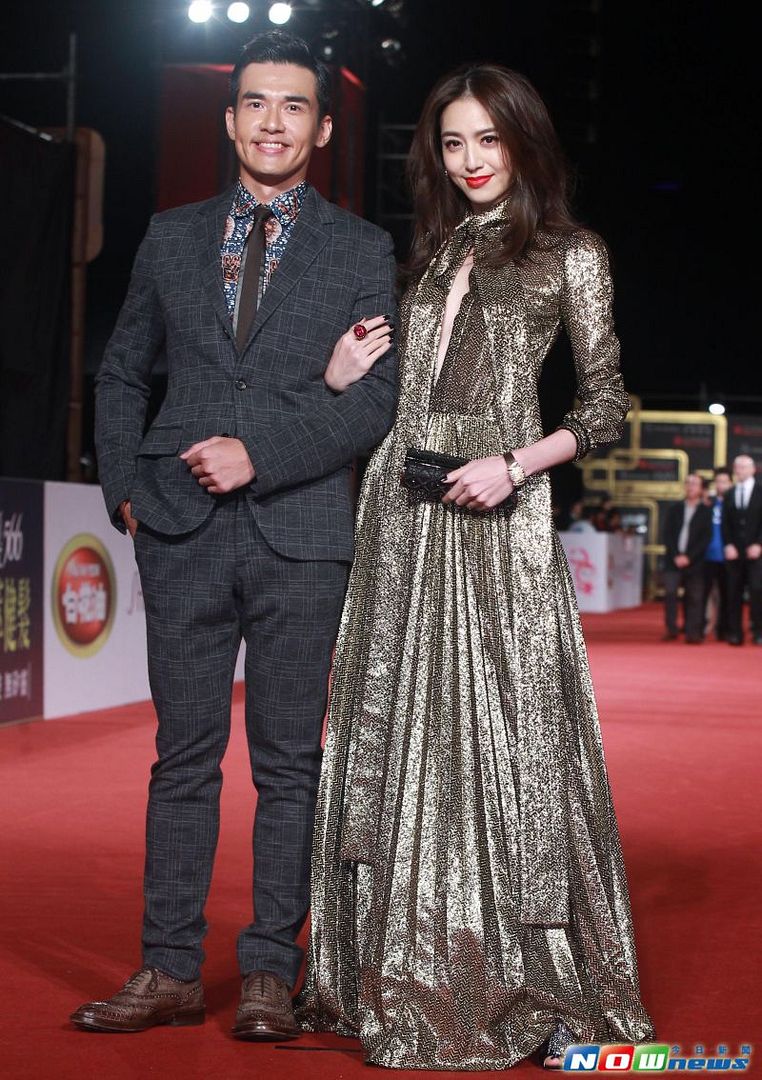 Bianca Bai and Leroy Yang. I like Bianca taking on chance on a covered gown like this with the low split chest front, she's a statuesque model and has the build to wear this dress rather than let it wear her. With that said, it's just too dark and it doesn't help that she's on the arms of Leroy who is also wearing his grandpa's suit like Vic.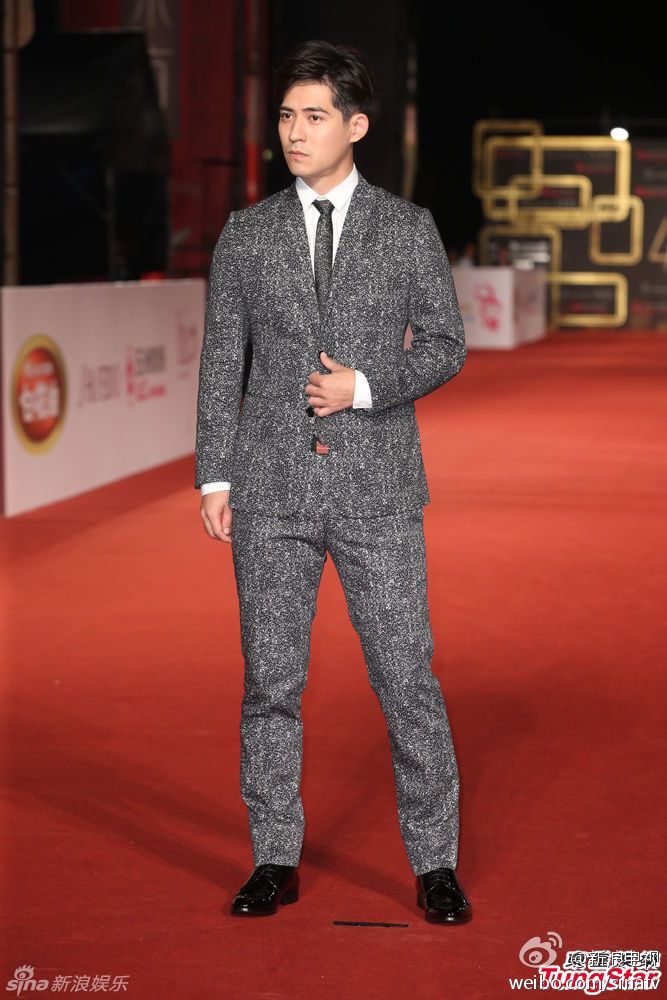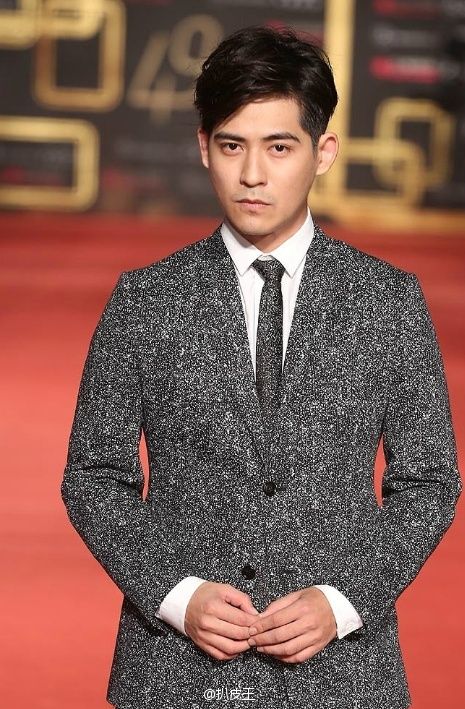 Vic Zhou. The media was annoyed with his dour countenance but that's just so Vic. Either he's on, rarely, or he's usually just not really happy to be out in public.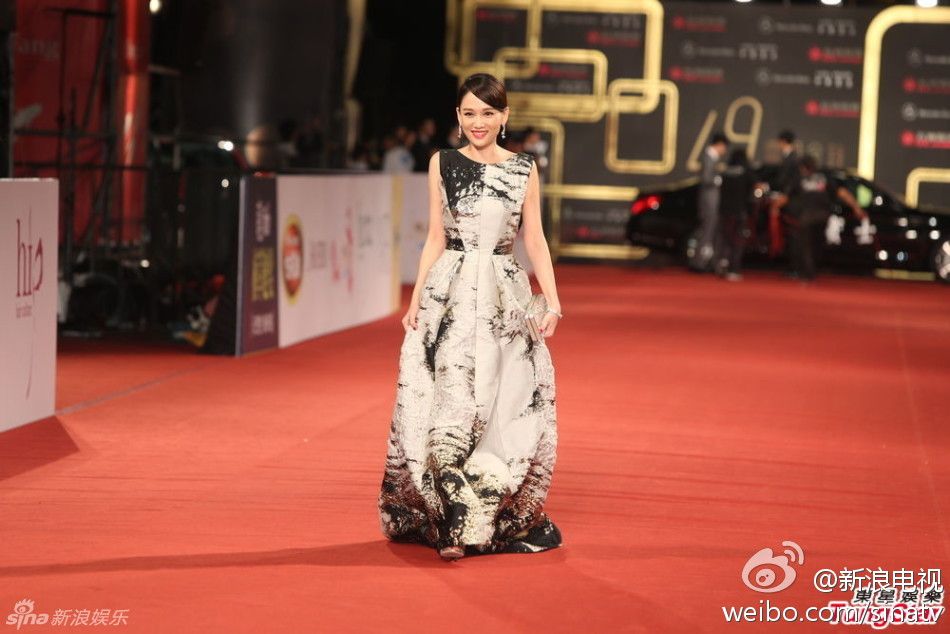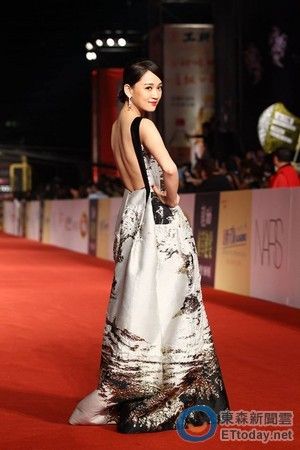 Chen Qiao En. She made a rare appearance at a TW-event since her career is primarily in China now. Her dress was my fave of the night, looks like a Chinese paintbrush painting in wearable couture form.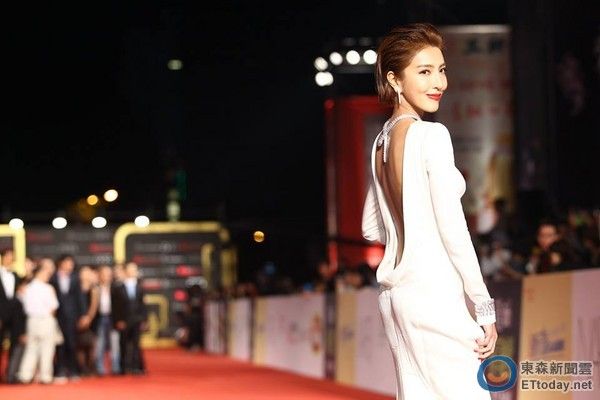 Cheryl Yang. She's showing plenty of sleek gams without pulling a Sonia Sui and accidentally flashing her vajayjay. I personally do not like the dress or fierce hairstyle on her but apparently her entire look from head-to-toe was designed by her best friend songstress Elva Hsiao. Not sure what Elva was thinking in terms of concept.
Jay Shih. He's such a talented young actor with so much potential. Love his all-black look on the red carpet.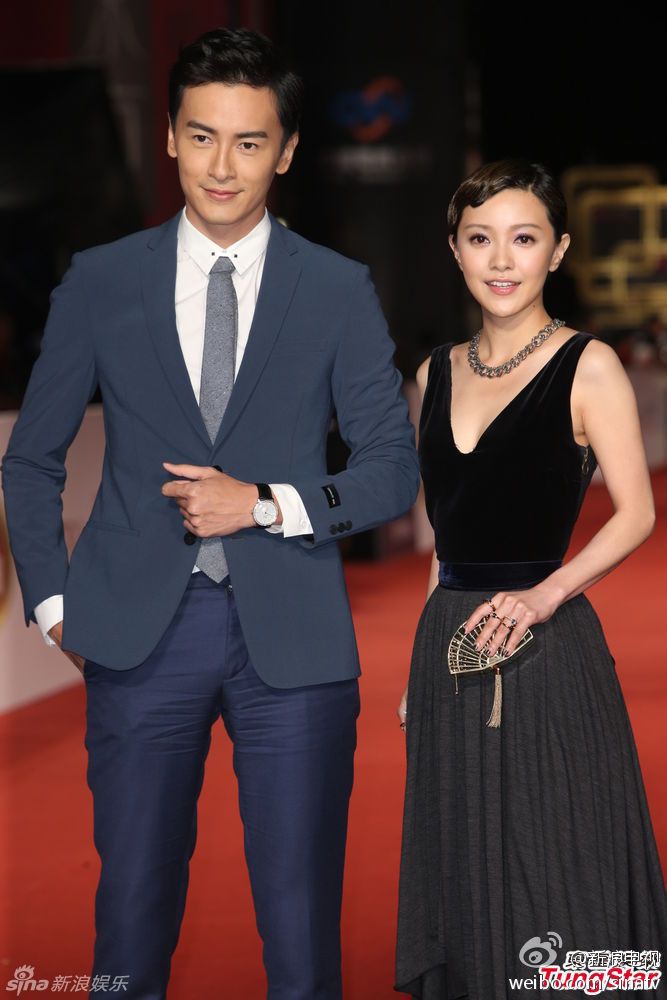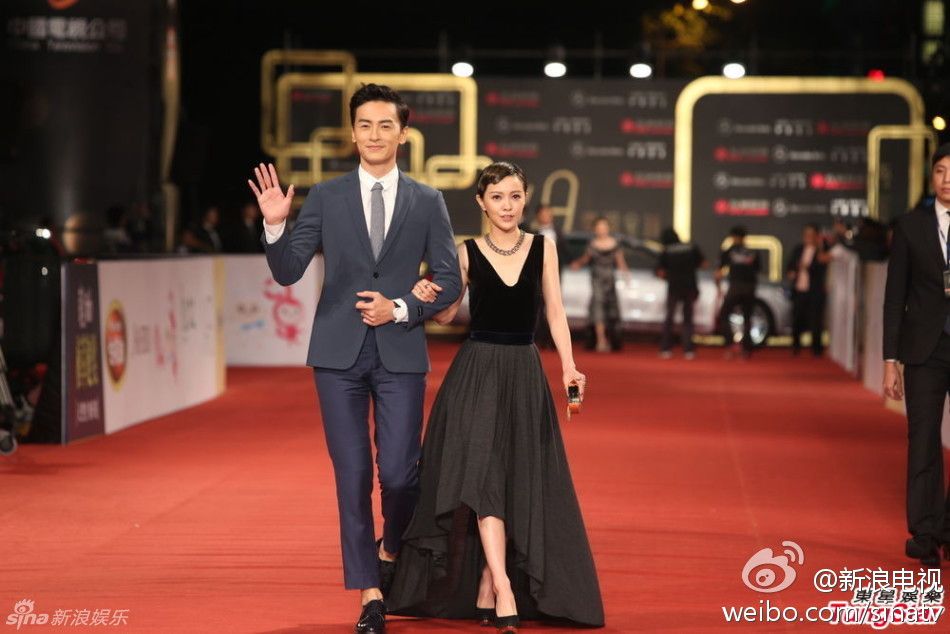 Joe Cheng and Amber Kuo. Jesus Joe, can your pants be any shorter and tighter? It's like he's wearing his little brother's suit to the ceremony! With that said, his face looks sooooo handsome, swooning here! Amber is thankfully not doing the sourpuss face pout she's being sporting for the last few years and her flapper hair looks great with the refreshing design of her black dress.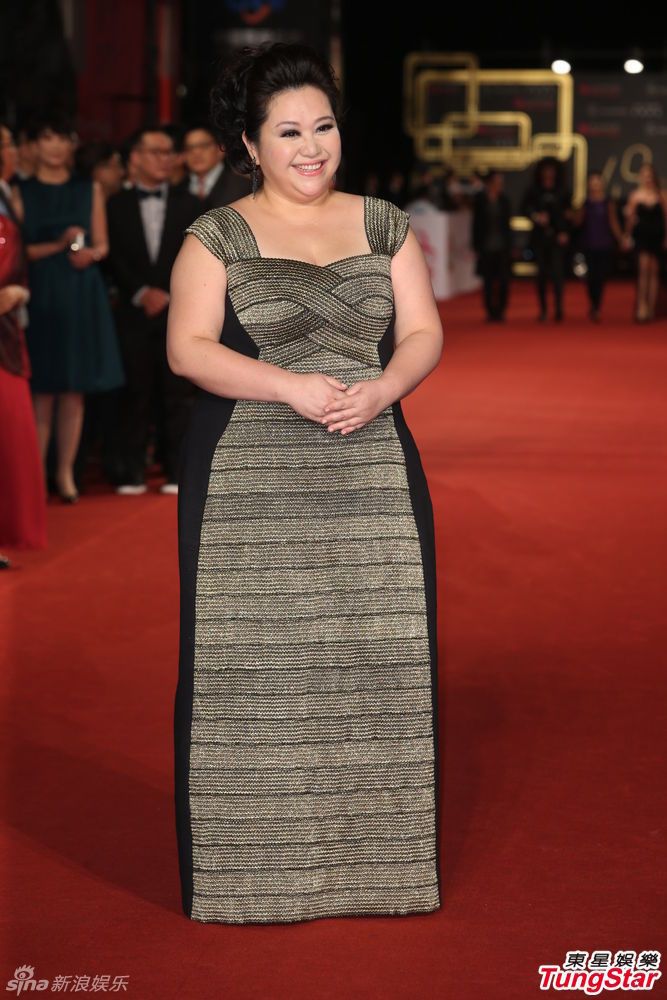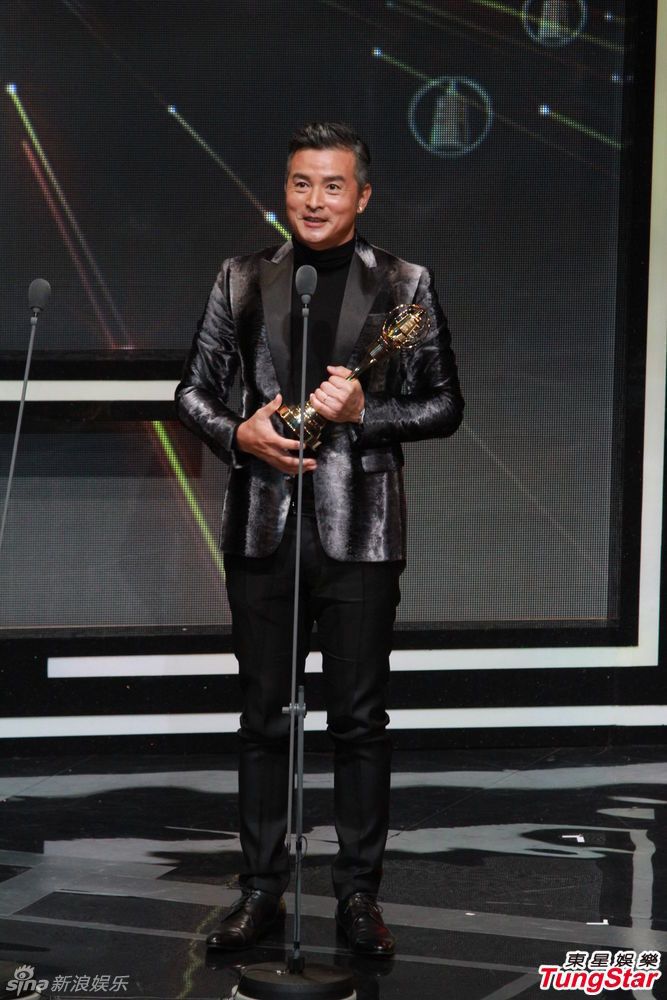 Best Actress and Best Actor winners Zhong Xing Ling and Christopher Lee. Congrats you two!
Janet. Her dress is so fun! Cheryl should have picked a white dress like this one with a memorable design.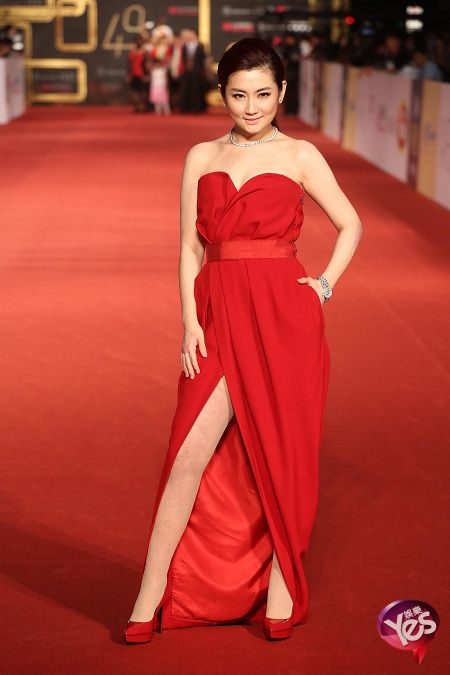 Selina Jen. It's always a welcome sight to see Selina at any event looking happy and healthy. She's the lone pop of red in a sea of dark versus lights.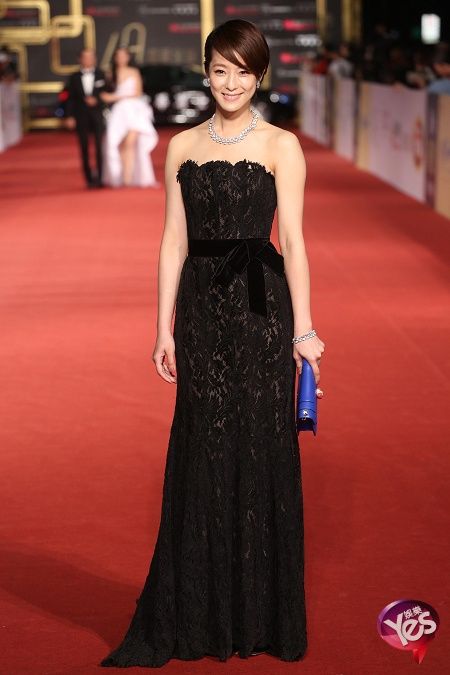 Megan Lai. For once she's dressed perfectly tailored to her tall wide-shouldered build. Love this dress on her!
The TW-media helpfully made a collage of the three hottest men at the ceremony – Joe, Vic, and Bolin. Amen to that! All that needs to be done is to ignore Joe's pants. This is where photoshopping new pants on him will come in handy.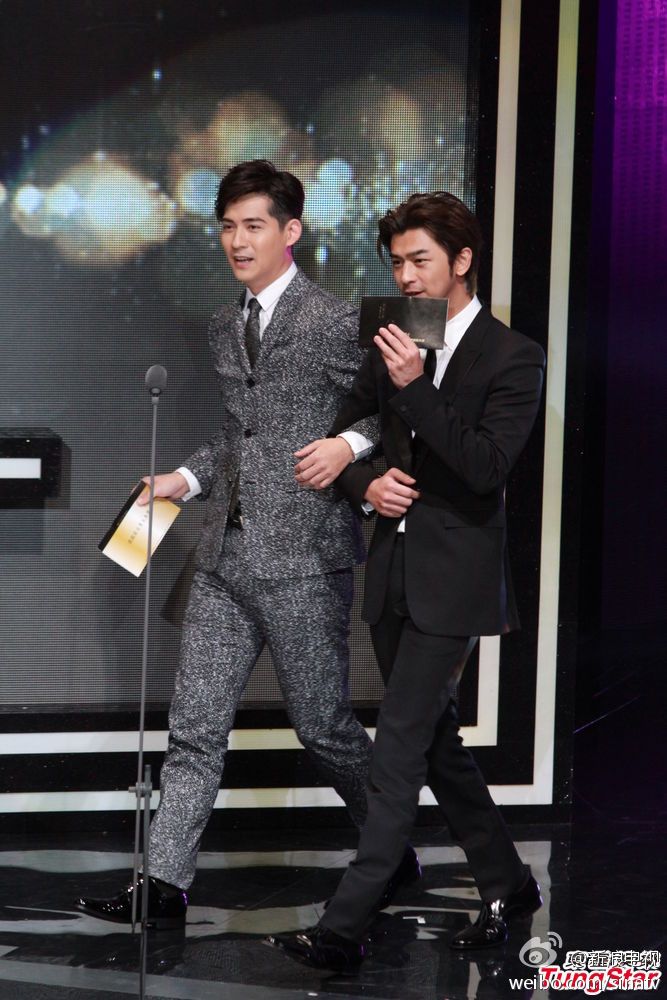 Who needs a male-female presenting duo when Vic and Bolin arm-in-arm is a moment for the ages. Feast on double the goodness and pray both guys continue to act for a long long time.