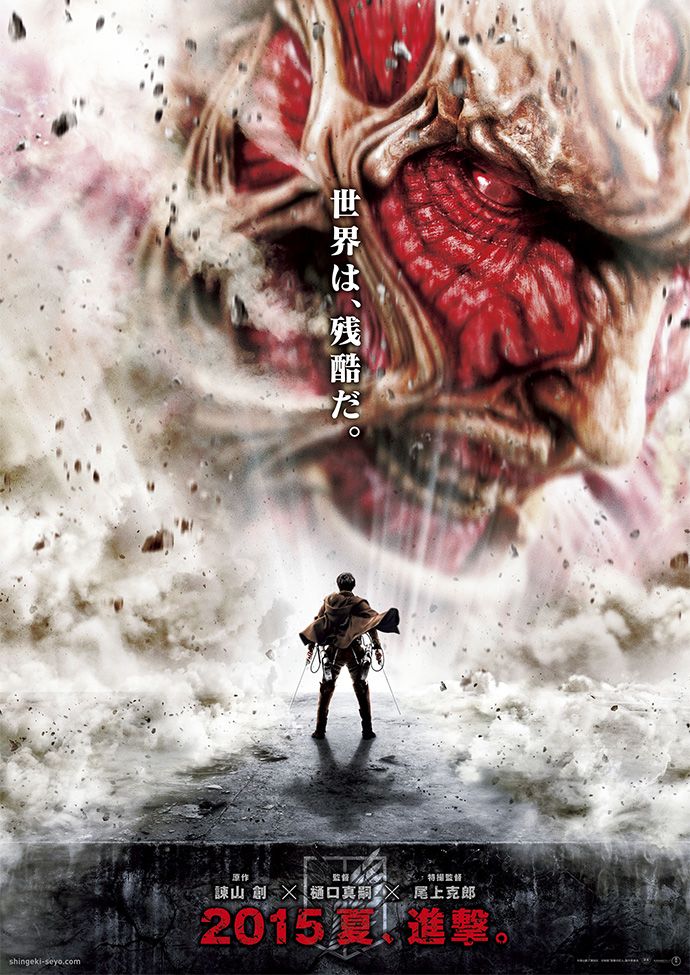 Gomen ne if anyone arrived at the playground and had a momentary freak out to see the scary exposed muscle giant monster head above in the poster. That's a Titan, and not just any Titan as we're getting the first look at the live-action Colossus Titan. I'm so excited and scared it's not even funny. The anticipation keeps building in Japan, and for all the international fans, of the upcoming live-action movie based on the hit shonen manga Attack on Titan. The production is doing a solid job of parceling out the goodies, whetting appetites while not showing hand too early.
Last month came the official character posters for all the leads led by Miura Haruma as Eren, Mizuhara Kiko as Mikasa, Honto Kanaga as Armin, and Ishihara Satomi as Hange. I loved those posters but remained cautiously optimistic as to what the production has in story for creating CGI Titans. The Colossus Titan in the first official poster delivers the shock and awe aplenty, but reportedly he's being doubled in size from 60m (200 feet) to 108m (400 feet), a super-sizing that feels unnecessary unless Wall Maria is getting higher as well. Focusing on the Titan in the first poster is a fantastic visual punch and seeing the back of Eren facing the Titan with his swords drawn and cape billowing is so thrilling. Eeep, I can't wait!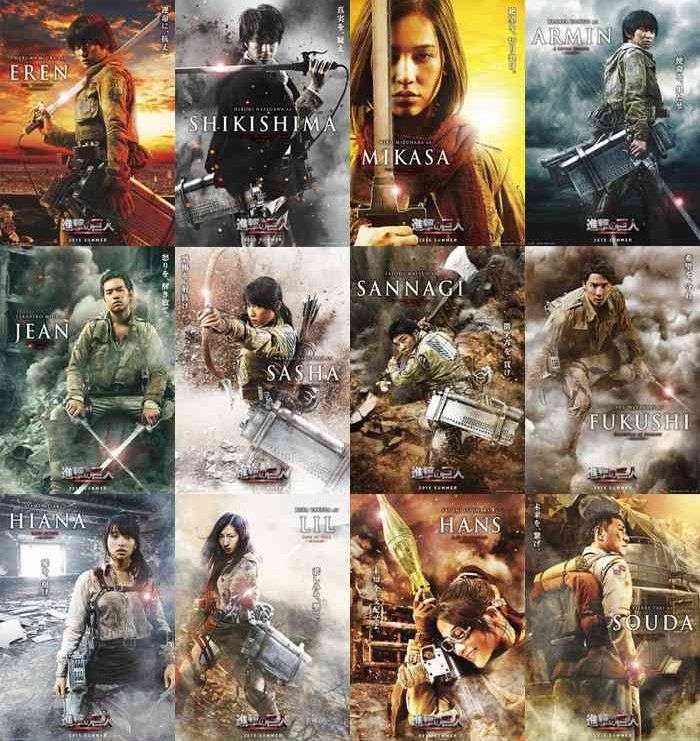 The official movie character posters again as a refresher of what's to come.