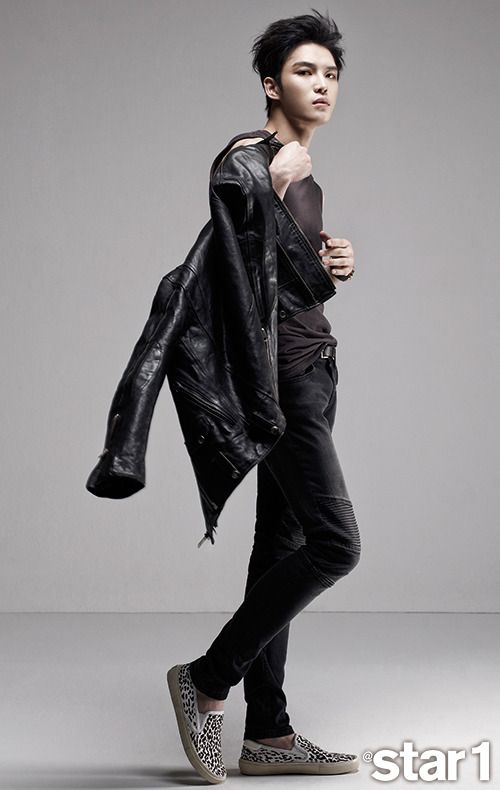 Normally this wouldn't merit a standalone post but this particular occurrence is so last minute and egregious it bugs me enough to write about it. The network drama awards are a show like any other and tickets go on sale to the public to attend and sit in the back while the entertainers sit at round tables in the front. That's the reason the networks try so hard to get the famous names to attend and then release news articles about who is attending. Last week Jaejoong confirmed his attendance at both the MBC and KBS drama awards, the former to receive an acting award for his performance in Triangle and the latter to promote his upcoming drama Spy.
His fans scooped up tickets to the awards shows and this afternoon camped outside MBC waiting for his arrival. He updated his SNS yesterday with excitement at seeing his Triangle costars today at the awards, and the next day posted a picture of his getting ready for the show. It wasn't until right before the arrivals red carpet that it was abruptly revealed that due to "filming conflict" Jaejoong suddenly couldn't attend. The whiff of SM is all over this one as the behemoth agency has a star co-hosting the MBC drama awards as well as other SM artists performing during the show.
It's openly known that SM Entertainment has blacklisted the three departed DBSK members Jaejoong, Yoochun, and Junsu from appearing on any network music show as JYJ. Jaejoong himself revealed that he only got into acting so that he could be on television after getting blacklisted as a singer, but after he started acting is when he really grew to love it. After a few dramas and movies under his belt, it was Triangle that truly showed he wasn't a hopeless acting basket case and actually had potential. I would have liked MBC to give him an acting award since he managed to make the dull as beans drama fun with his energetic and raw performance. Jaejoong's fans are understandably pissed off as all out with both SM and MBC for this last minute move and can't say I blame them. It's totally time to just move on, SM, those boys aren't going back EVER.