It's wonderful to see Gong Hyo Jin pop up looking so radiant and rested. The last time I saw her was right after It's Okay, It's Love wrapped and she needed rest and recuperation for her arm injury and an emotionally grueling and physically taxing drama shoot. IOIL is one of my favorite K-dramas from 2014 and it's finally hitting the airwaves in Taiwan. Gong Hyo Jin visited the island for the first time in her fifteen year career to promote the drama in a whirlwind three day trip.
Her arrival at the airport was met enthusiastically with over 200 fans, most of which were ladies which isn't surprising to Gong Hyo Jin as she admitted that for whatever reason most of her fans tend to be women. She was whisked to a press conference for the drama and found her delicious costar Jo In Sung waiting for her there. Not exactly in the flesh but a life-sized cardboard cutout will suffice. Gong Hyo Jin was asked about all her male costars and revealed her most compatible was Jo In Sung. That ought to make IOIL shippers happy!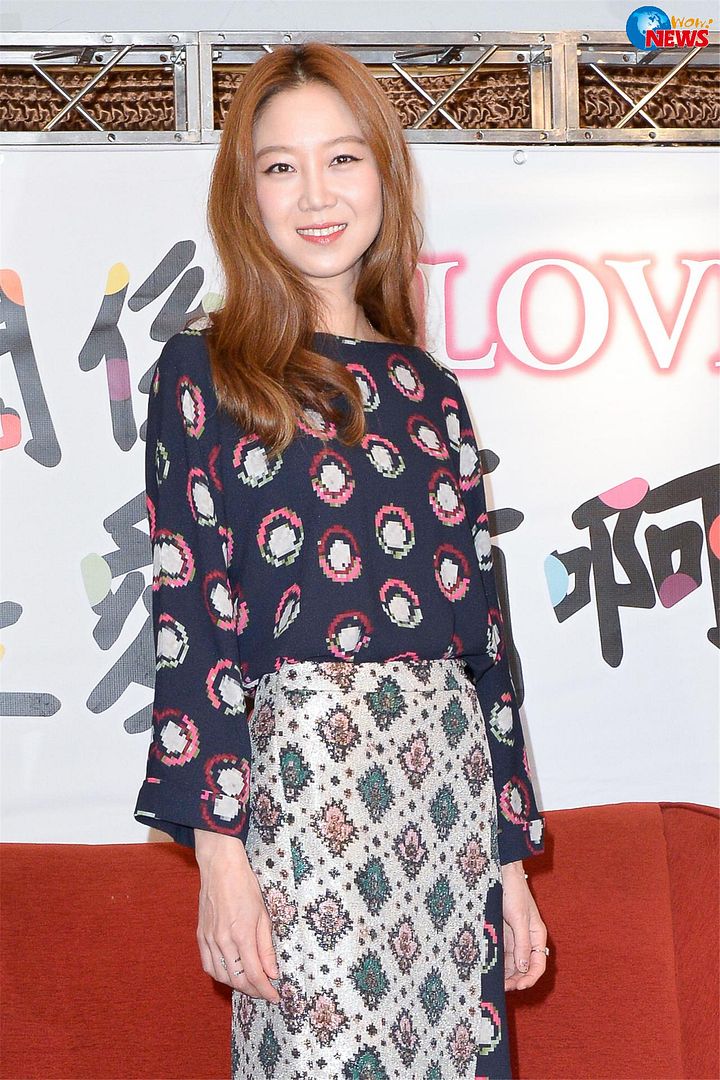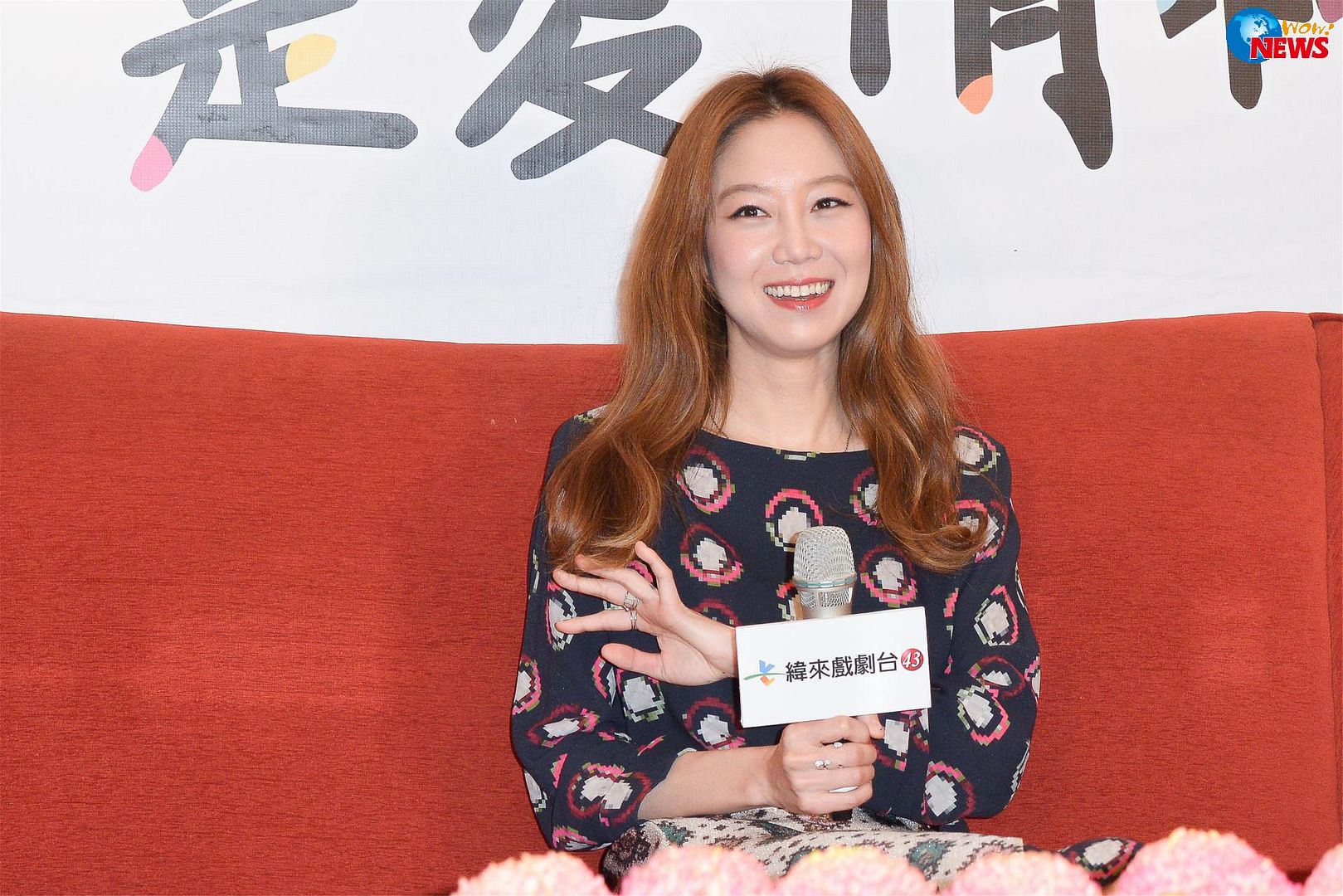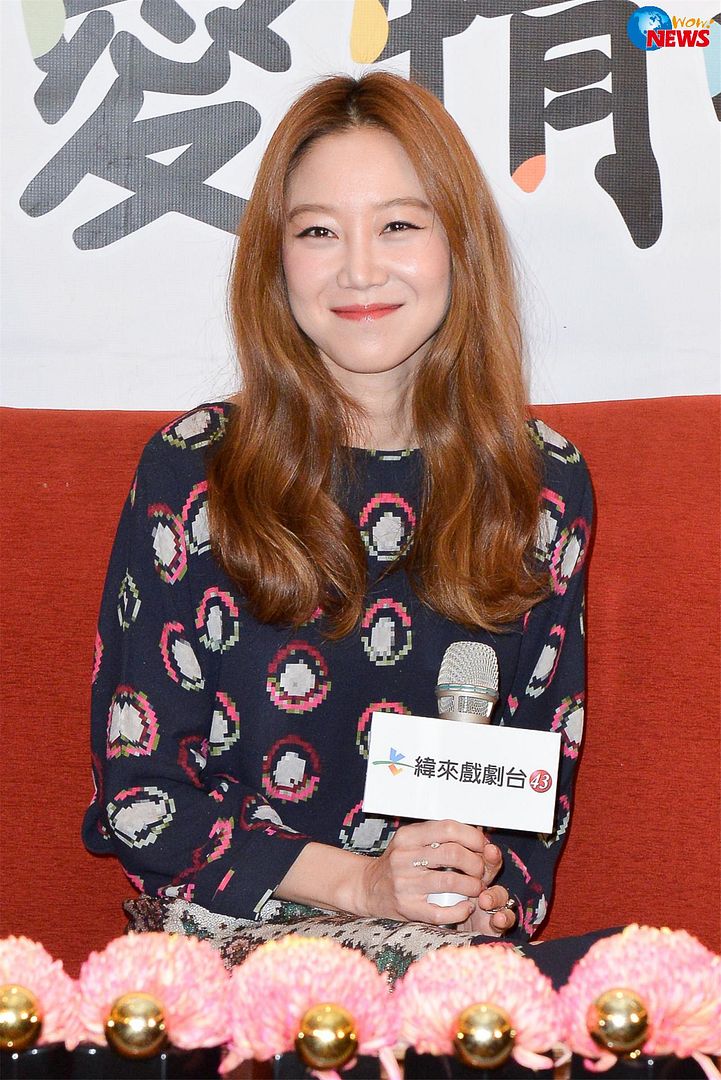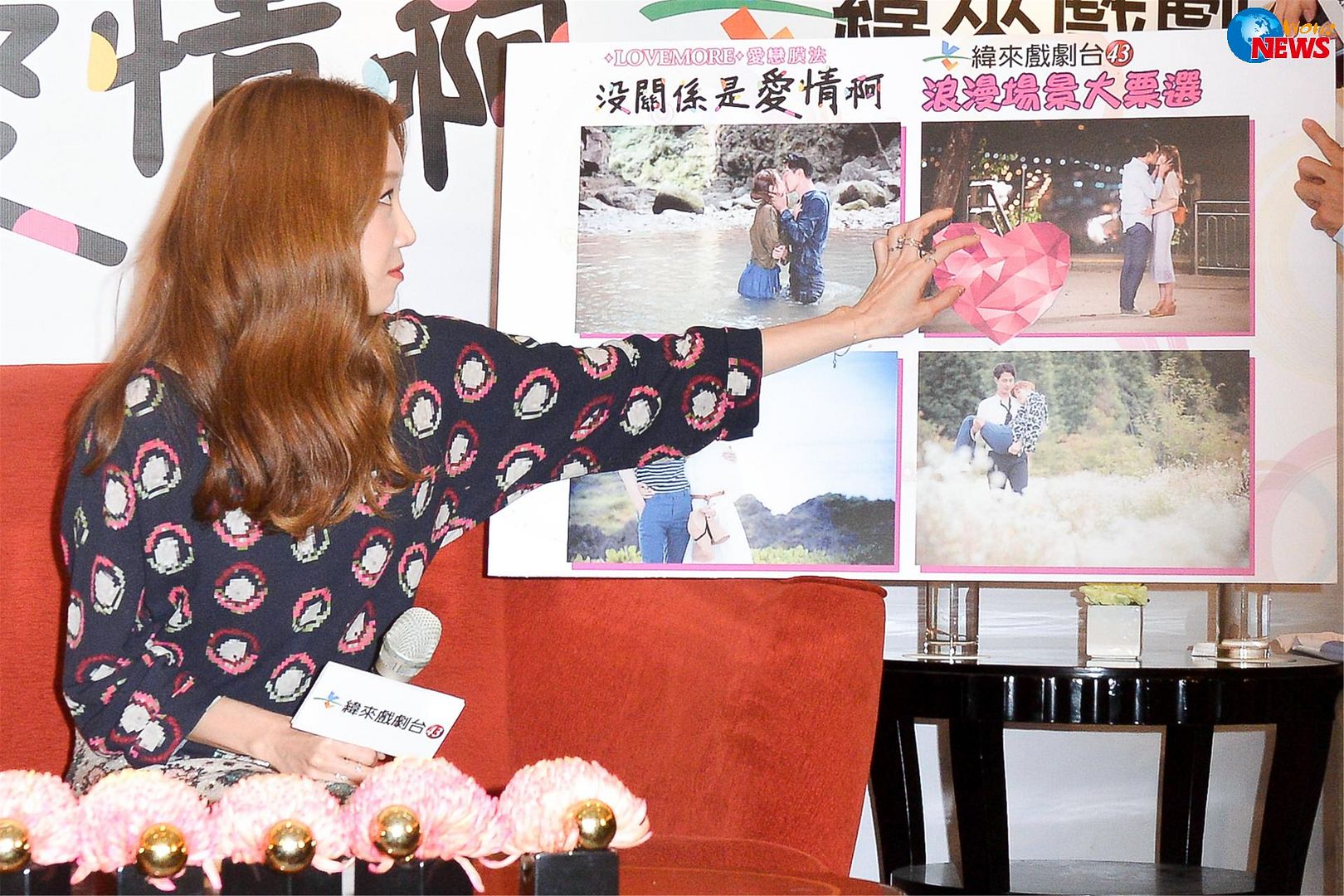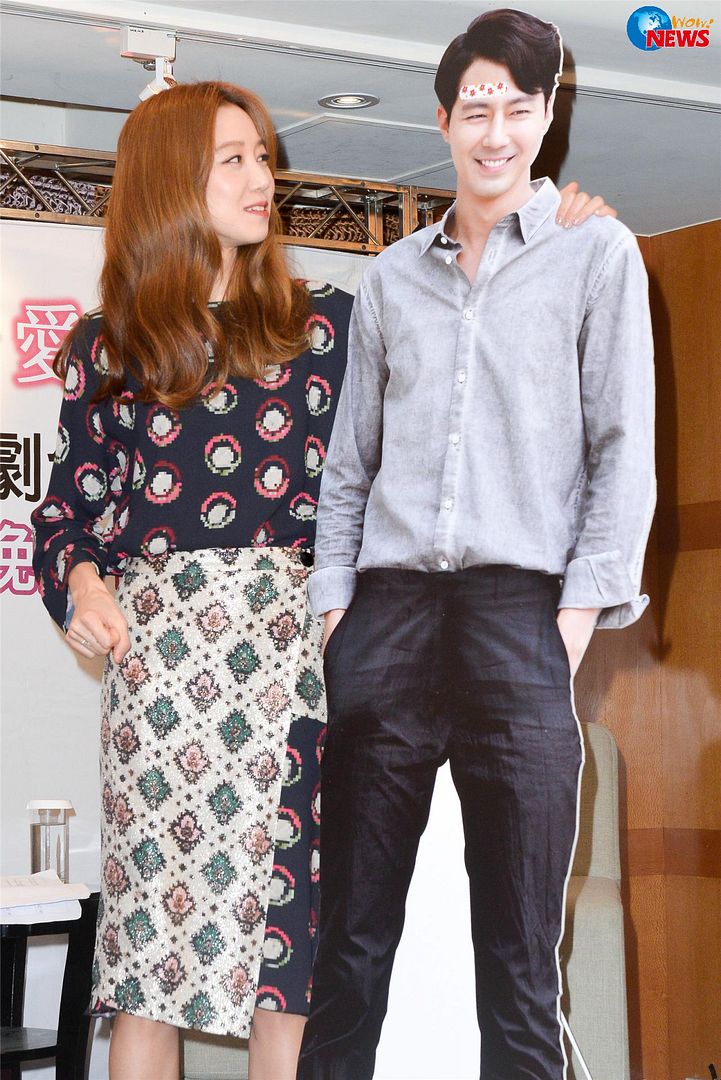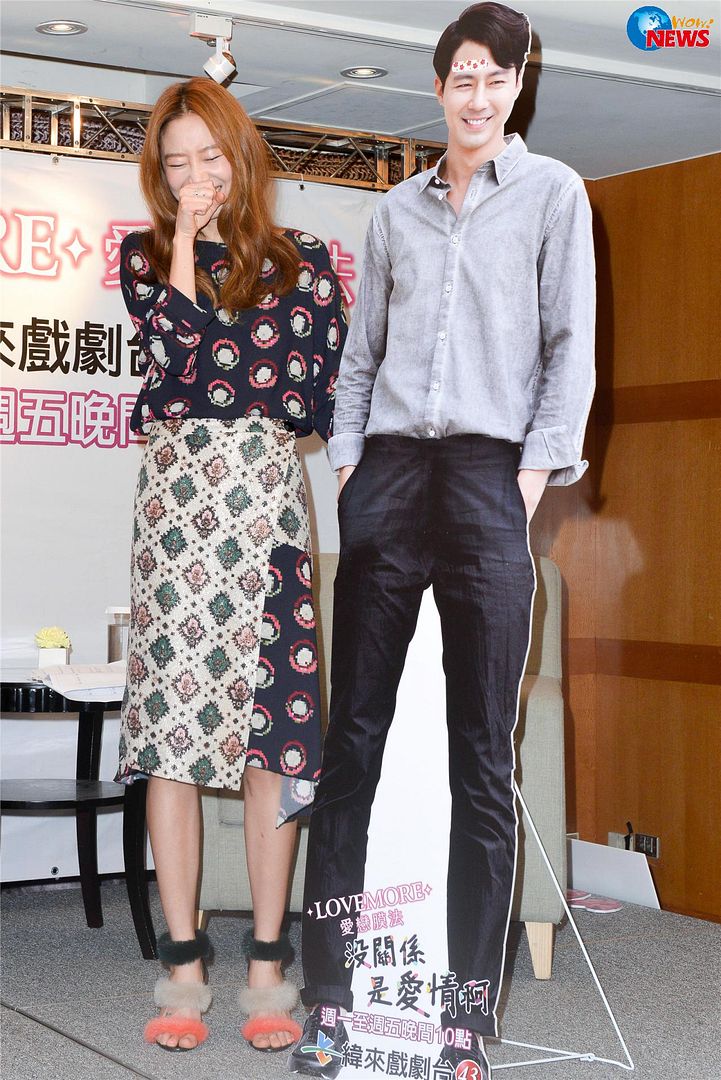 I love Gong Hyo Jin's entire look at the press conference so so much! Only she can pull off something so patterned without having it overwhelm her or seem too busy to the eye. Her tri-color furry sandals are also da bomb, with the orange, beige, black a perfect complement to her outfit.
She was asked about all the kissing scenes in the drama, fifteen to be exact, and whether she enjoyed kissing Jo In Sung. Gong Hyo Jin revealed that kissing scenes are filmed with so many staffers standing around it's the opposite of romantic, and what she remembers most about kissing Jo In Sung onscreen is how very tall he is which left her with neck aches after the scenes wrapped. Poor girl, can we change places to give your neck a rest?