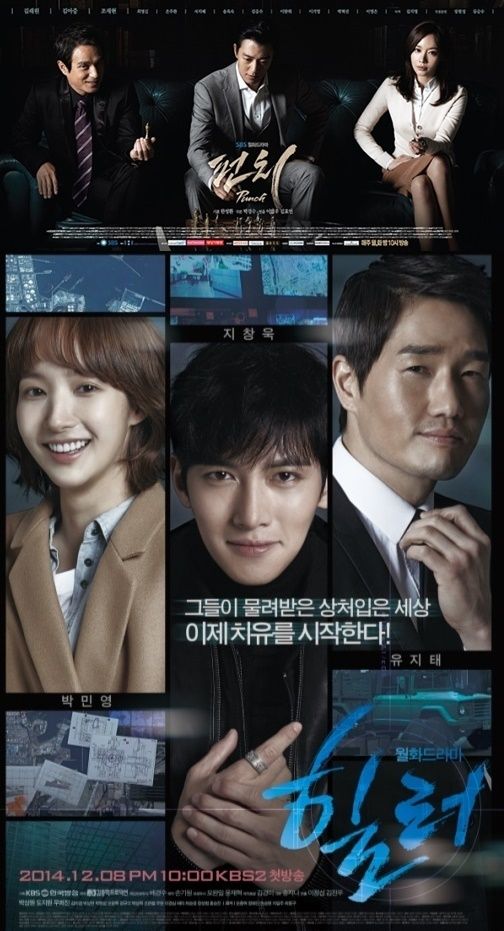 The just ended MBC drama Pride & Prejudice not only made room for a new arrival to shake up Mon-Tues ratings, it also put the struggling drama out of its misery. P&P was decent in the first half but basically unwatchable in the second half with how crazy dull it got. The entire narrative was like watching a tire slowly deflate in the wilderness without nothing around to relieve the boredom. P&P's ratings also kept dropping so by the end both Healer on KBS and SBS's dark Punch overtook it in ratings.
Now that fusion sageuk Shine or Go Crazy has arrived on MBC, it's time to take a look at the audience picks with these three contenders. The winner turns out to be Punch as it took a major leap frog over Healer to land in first with 13.3% AGB while Healer remains steady with 10.4% AGB and SoGC brought up the rear with 8.8% AGB premiere week ratings. It's not an abysmal start for SoGC but Punch is really the one strong horse that appears to be gaining steam as its story ups the intensity.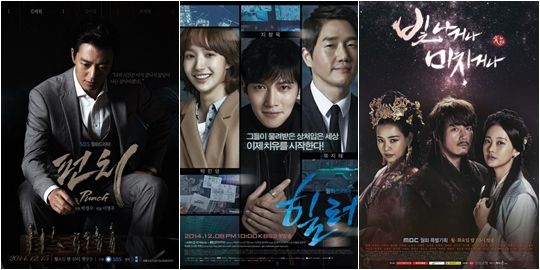 Of the three dramas I'm only watching Healer, and have been following that drama regularly since episode 1. I loved it early on but the interest has waned just a smidge so it's merely like now, which feels rather an outlying opinion considering what a cult rabid following the drama has generated with viewers despite its middle-of-the-road ratings. I wouldn't call Healer either a hit or a failure, but definitely a drama with more buzz than solid numbers to back up its popularity.
I find Healer entertaining to watch and all three leads in Yoo Ji Tae, Park Min Young, and Ji Chang Wook are doing a fantastic job with both acting and chemistry. I personally feel the writing is actually rather underwhelming and am more interested in the big picture rather than parsing the details. Punch is totally not my dish and I'm still waffling about whether to check out SoGC despite my Jang Hyuk and Im Joo Hwan love. The competition for Mon-Tues will stay this way until mid-February when Blood arrives to take over for Healer and Punch bows out to give way for Heard it Through the Grapevine.