I can never understand why being disappointed with certain performances and projects by an entertainer suddenly gets my fan status revoked. Sorry for not being blind and delulu to the point that even if oppa/unni farts I'll proclaim it sweet smelling. Just like some acting talent can coast for a long time on goodwill from one major successful role, my affection for Kim Soo Hyun remains steady even if he's not done anything in the last three years I care to analyze further or rewatch. Rarely has a teen actor made a stronger impression with me then Kim Soo Hyun with his Giant (he even out-acted Yeo Jin Gu!) and Will it Snow for Christmas two-fer.
His next role after the mega-successful You From Another Star remains the focus of media attention, and even news that KeyEast was producing the vampire sageuk Scholar Who Walks the Night and he may star got the stock price for the company surging in one day. Even more evidence that Kim Soo Hyun is singlehandedly the reason for KeyEast success or failure? The stock price for the company dropped also in one day when news broke that Kim Soo Hyun is considering enlisting in the military this year. KeyEast quickly got on top of that rumor and nixed it, explaining that Kim Soo Hyun has no plans to enlist anytime soon (he's 27 and has 3 more years until the 30 year old deadline) and will definitely be selecting his next acting role soon.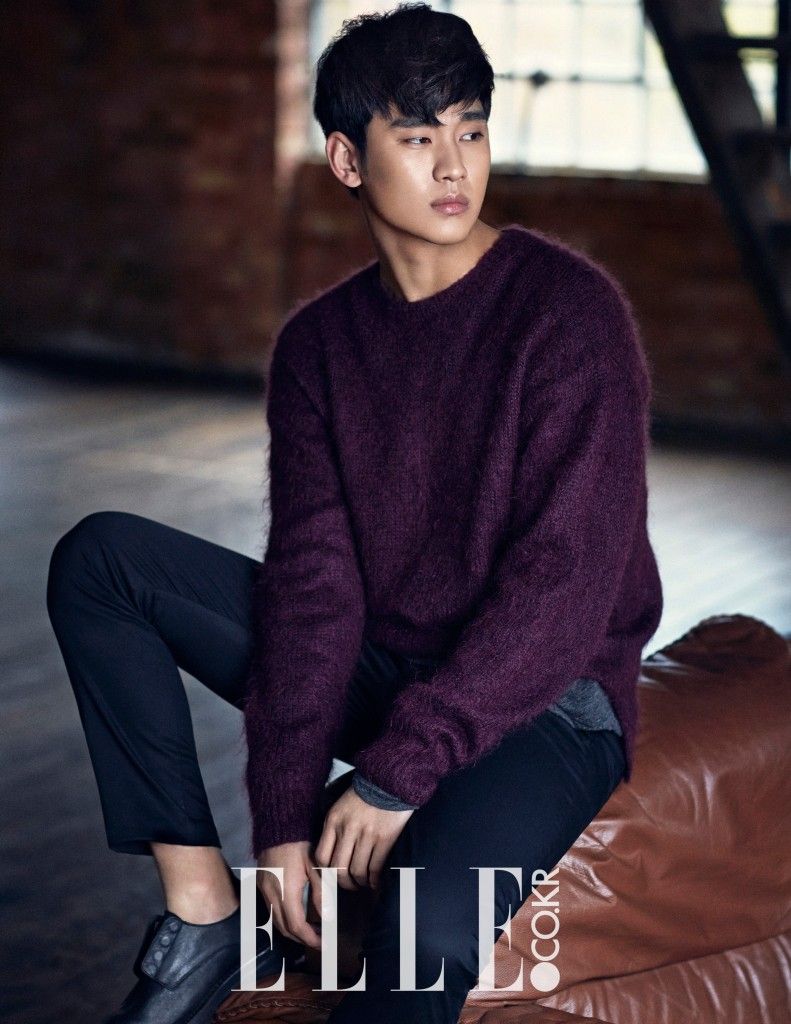 I realize now that his acting really shines when he plays underdog characters, the earnestness and intensity like he was in Dream High. As powerful/rich/omnipotent characters like a king or super-powered alien, his smaller frame and presence just doesn't convince that he's all that as much as when he's the one trying to make it. Which is why I love love LOVE this latest Elle Korea pictorial that really captures the rebel side of Kim Soo Hyun I adore, rather than his shellacked vanilla shilling for [insert product] side.