The top rated Mon-Tues drama Punch wrapped up this week with a drama ratings high note, but the entertainment news coverage was split between that drama ending and the premiere of new KBS drama Blood. The K-netizen reactions towards the drama story line and the acting of the two leads Ahn Jae Hyun and Gu Hye Sun nicely sum up what any drama viewer with objective critique lenses would conclude after watching the first two episodes – this drama sucks, and not in a vampire sparkly romance sort of way. Blood is as much of a hot mess train wreck as the casting and previews indicated, perhaps even worse than even I expected despite dialing down my expectations. Ahn Jae Hyun is indeed underwhelming, like a supporting role given more screen time but not commanding the screen with any presence.
Gu Hye Sun is indescribably bad, she's regressed way back to the Boys Before Flowers days and is a level of shiteous overacting that actually makes Ahn Jae Hyun look slightly better. Only Ji Jin Hee is shining except he sticks out like a sore thumb, like a theater pro suddenly acting in a high school production. The story steals so many Twilight vampire elements the production should pay Stephanie Meyer a royalty, not to mention the medical setting narrative is as hinted lifted straight from the dramatic medical malpractice Dr. Stranger playbook. The whole thing is a level of terrible as to boggle the mind, and this time I'm not prejudging and am in fact judging after watching 120 minutes of crap. The ratings validate the overwhelming criticism of Blood, episode 1 started with 5.2% and episode 2 dropped to 4.7%.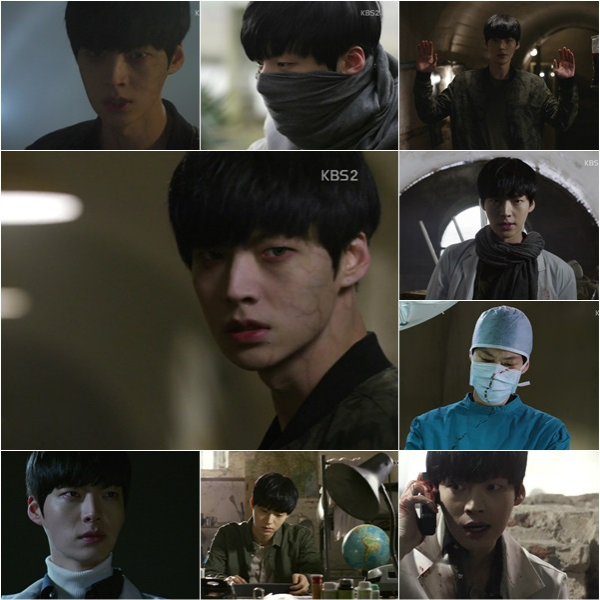 Ahn Jae Hyun's acting in the first two episodes confirms he's not leading man ready. He acts like he's about to strut a runaway. Doesn't help that he's styled like an overly effete European model.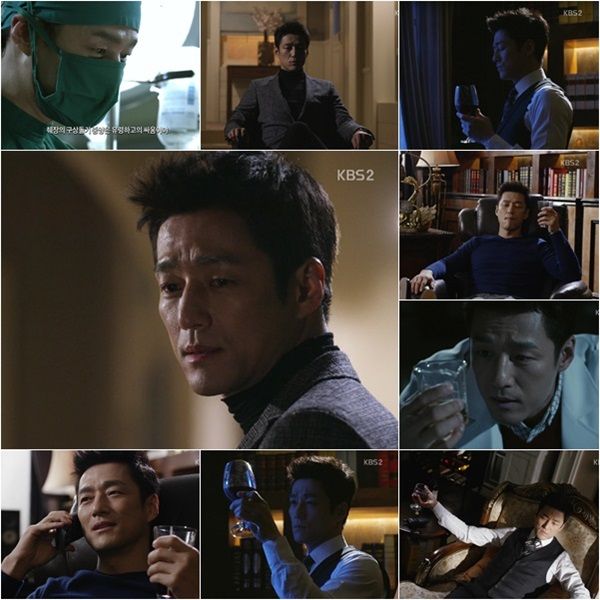 Ji Jin Hee is fantastic, sexy and dangerous and the only thing worth watching in this stinker. Makes me want to root for his bad guy to win in the end and rule the world, or whatever big baddie plans he has in store.
Gu Hye Sun is so awful it defies description, or shall I say the accurate descriptors to use would send her fans into fits of despair and conniptions, accusing one and all of being antis who hate her perfect soul and multi-talented beauty, whatever that means. Just watch for yourself and have a good laugh. She's effectively erased all my goodwill from Angel Eyes. Bummer for her, she should have stuck with the twelve or however many so-called other "skills" she supposedly has and delete acting from her repertoire to retire on a high with Angel Eyes. On a superficial note, she sometimes looks very unattractive in this drama, the scrubs makes her look like a squat ahjumma with a thick neck. Not sure what's going on because she was quite luminous and lovely in Angel Eyes.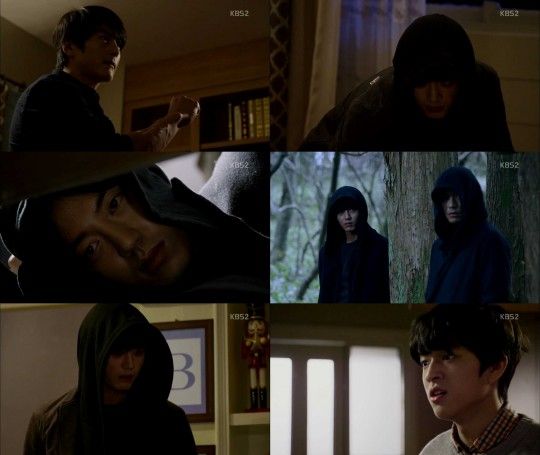 The vampire origin backstory bits in episode 1 were not bad, basically because there was no Ahn Jae Hyun and Gu Hye Sun to stink up the joint and there was smexy Ryu Soo Young and lovely Park Joo Mi to grace the screens as the poor doomed vampy parents.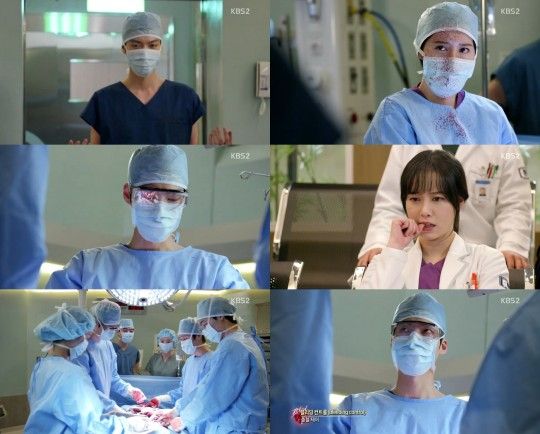 The medical aspects of this drama is lifted completely from Dr. Stranger in terms of dramatic execution – there are tense medical case conferences where so-called doctors argue and snipe at one another like they are on a high school debate game show, the actual surgery involves copious amounts of blood splatter and ineptitude, Ahn Jae Hyun is already pulling a Surgery Jesus entrance by episode 2 to rescue a surgery gone awry, and all the so-called doctors at the hospital rotate between running, bickering, posturing rather than treating medical cases like professionals.
I honestly think Blood is the combination of two bottom-of-the-barrel elements of drama making smushed together, thereby dragging the entire endeavor much further down the black hole of suck than each individual element would merit. The bad acting from the leads could be bearable if the story was less stupid, and the supremely stupid story would be watchable in the hands of better actors (say Lee Jong Seok, Kang Sora, Park Hae Jin doing their darndest in Dr. Stranger). Here it's just the worst of both worlds colliding into the explosion of the nebulae triggering spontaneous outburts of "bloody what the hell am I watching?" and "please drama gods give me those two hours of my life back!" Peace out, Blood fans, feel free to drink up this sucker to your heart's content but it's certainly left me with an acrid taste in my mouth.
Click here to watch Blood and have a good laugh.