It's been a few days downtime since the last episode of Hyde, Jekyll, Me and I'm still pretty stoked about this week's new episodes all thanks to the injection of bad Tae Joo to the mix. It's pretty interesting to wonder he has up his sleeve to punish and torment Seo Jin. With his hypnosis expertise he can really do a number on anyone around him aside from just making a person do his bidding. Looks like from the previews for episode 9 Tae Joo doesn't know about Seo Jin's DID hence he really is surprised and confused to see smiley Robin at his door with Ha Na. I do wonder what he thought Professor Kang was treating Seo Jin for if he didn't know it was for DID?
I hope the drama gives up Tae Joo's backstory as soon as possible, I want to know exactly what happened during the botched kidnapping escape that has Tae Joo mentally screwed up and out to exact his pound of revenge from Seo Jin. If we learned that Seo Jin really did escape with Tae Joo's help and then left him behind, how are we going to root for Seo Jin to atone for his guilt towards Tae Joo? Not to mention Robin, who I genuinely am annoyed with since he just smiles and wants to hang out with Ha Na all the time. Not sure what purposes he serves other than play superhero when danger arises. The preview shows Seo Jin may go into hiding mode which means more Robin, le sigh.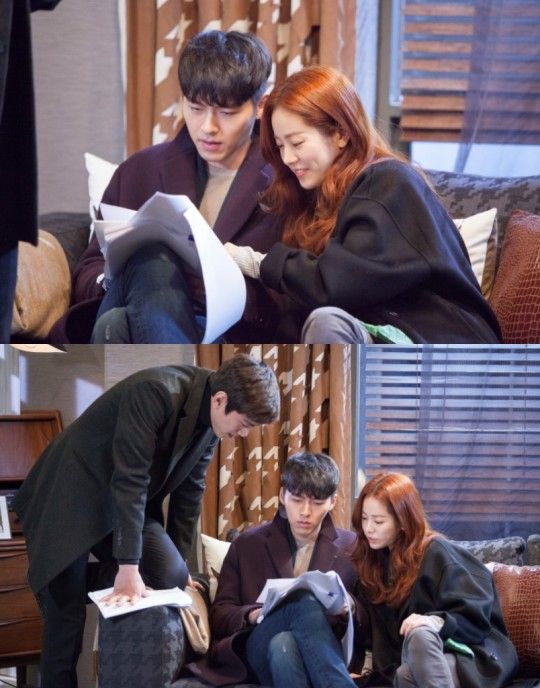 Written preview for episode 9:
Ha Na introduces Robin as Seo Jin's twin brother to Tae Joo who is confused since he knows Seo Jin doesn't have a twin brother. On the other hand, Publisher Min can see Robin and Ha Na are getting closer and closer and advises him that it's impossible to keep this a secret for his entire life which makes Robin feel conflicted.
Preview for episode 9: