I genuinely thought there was no more updates to the Kim Hyun Joong legal scandal from 2014 when he was accused of domestic violence against his ex-girlfriend. I covered the case here because I had a soft spot for Kim Hyun Joong after he did Playful Kiss, and because the allegations are so serious and I tried to parse the legal jargon best I could into understandable analysis of the elements of the case. The entire matter was eventually settled outside of legal proceedings as Kim Hyun Joong publicly apologized to his ex-girlfriend per her demand and she subsequently dropped the charges.
Recently there was an additional closure to the case with news that the prosecutor nominally fined Kim Hyun Joong for one admitted instance of domestic violence and with that slap on the wrist the entire situation appeared to be completely closed. Which is why I am in a state of utter, complete, WTF just happened level shock at the breaking news out of Korea this morning: Kim Hyun Joong is reportedly going to be a baby daddy come this September and the baby momma is none other than the ex-girlfriend who accused him of domestic violence. The couple reportedly reconciled and are planning to get married. This is way wilder than any makjang K-drama out there.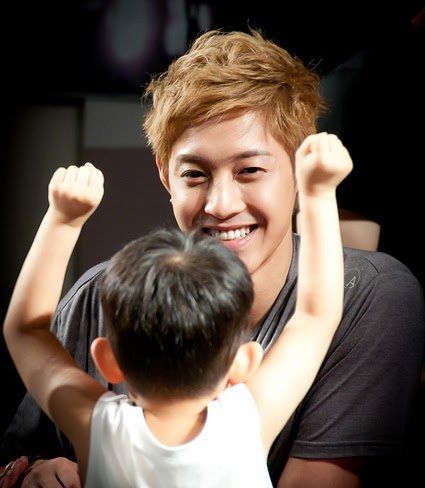 The news comes from ladies magazine Women's Sense and is still awaiting confirmation from Kim Hyun Joong's agency KeyEast. The report claims Kim Hyun Joong's now-again girlfriend is ten weeks pregnant and the baby is due in September, which isn't going to be easy on the couple since Kim Hyun Joong is expected to enlist later this year for his military service. The parents from both sides are currently in discussions to plan the wedding as well as make arrangements for the future of the couple and their baby.