Goodbye Punch, hello new Mon-Tues ratings leader! The line-up is now set for the next two months or so as new SBS drama Heard it Through the Grapevine premiered today coming in on the big shoes left by the critically acclaimed Punch. Joining sageuk Shine or Go Crazy, which at 24-episodes runs through early April, and last week's new vampire medical arrival Blood, these three prime time dramas are going to have to duke it out against each other for the rest of their run. With Punch out of the picture, Shine or Go Crazy took a major leap in ratings to take over the lead by a wide margin.
AGB nationwide ratings for Monday are: Shine or Go Crazy 13.3% (+2.2), Heard it Through the Grapevine 7.2%, and Blood 6.0% (+1.3). I haven't watched SoGC despite my Jang Hyuk love all due to my aversion to Oh Yeon Seo, I find her face and acting discomfiting to watch, but have heard plenty of love for the drama. Grapevine's first episode was nicely engrossing, the atmospherics dominate above all else but the acting is excellent all around with a story that looks to take its time to develop without resorting to any flashy hooks. Blood also settled in nicely with episode 3, and by nicely I mean it is comfortable with what it is, if continued bad acting and slick narrative tricks floats your boat then by all accounts watch on.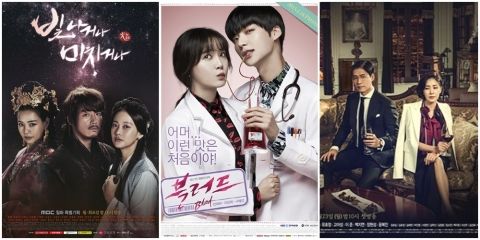 I'm hoping Shine or Go Crazy can break 20% by the end of it's run, it has another two months to build its ongoing momentum and gosh darn it I just want ONE prime time drama to cross that barrier, which these days is akin to a prime time drama breaking 40% a few years ago. If the Blood production team wasn't the team that delivered a ratings win for KBS with Good Doctor, I wouldn't be surprised if the screenwriter got switched out as the network has done in the past with terribly under performing dramas. In this case I doubt that will happen, which is too bad since the writing really is deadly bad with this one.
Oddly it's actually veered into so bad it's entertaining to watch territory after episode 3. Gu Hye Sun's continued intentionally affected line readings and gumby facial expressions really take the awkward cake, but I also have to concur with folks who have pointed out the PD's fault in letting such scenes make it to air. The person in charge has the obligation to tell her not to act like she's in a high school play. Ahn Jae Hyun actually delivered a few promising scenes in episode 3 (I know, who woulda thunk it), and overall this drama is one that looks worthwhile to check in twice a week without any expectations and for some chuckles.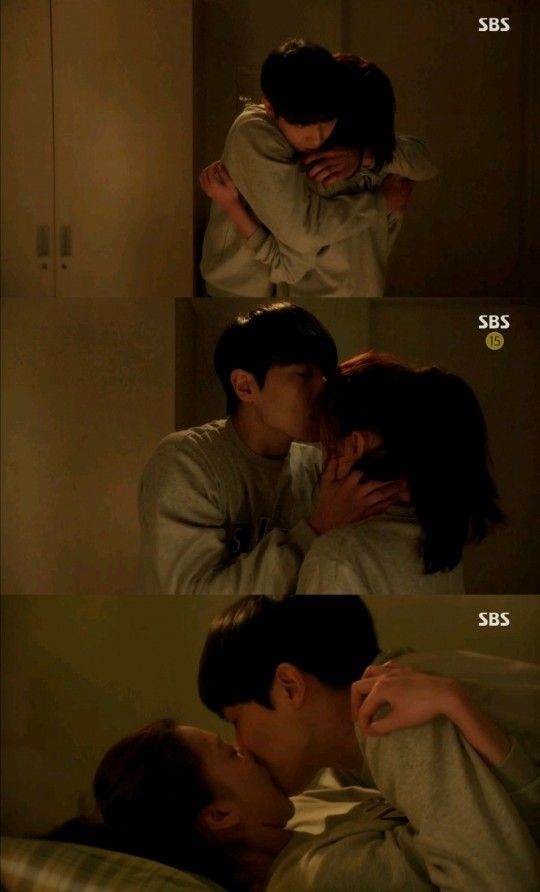 The youngster parents-to-be romance in Heard it Through the Grapevine is pretty smoking hot, but in a realistically awkward way, and they are the most interesting aspect of Grapevine so far in just one episode. I don't quite see the dark or humor yet in this drama but can see how the groundwork is being laid for the story to head that way. This one is as promising as the track record from PD Ahn Pan Seok would merit.