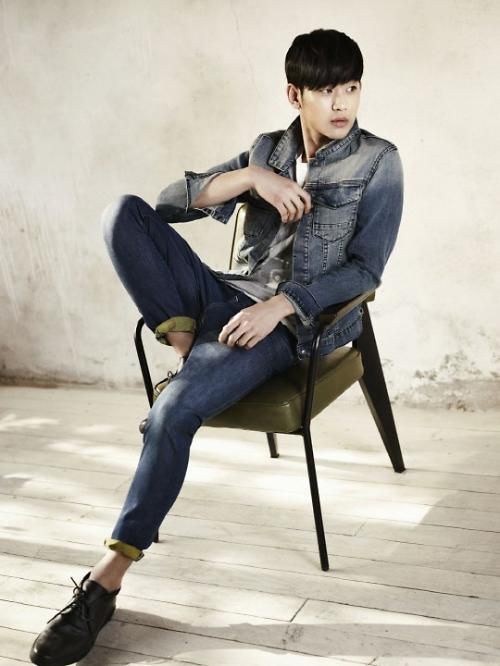 I'll believe this casting will happen after I see the signature on the dotted line. Until then, any drama (or movie) casting mentioning Kim Soo Hyun gets taken with a huge grain of salt from me. Even one like this, which sounds like it could happen, as opposed to the random Dr. Frankenstein offer from late last year. K-ent is reporting that Kim Soo Hyun has personally met with the screenwriter of his last mega-hit K-drama You From Another Star and been offered the role for her upcoming KBS drama.
The drama is tentatively titled "Producer" and will be set in the entertainment world. More specifically, it's set in a entertainment production division and the role offered to Kim Soo Hyun is the male lead who is a PD. Screenwriter Park Ji Eun has been a K-drama writing darling even before YFAS, she wrote the huge weekend hit You Who Rolled in Unexpectedly as well the the surprise hit Queen of Housewives, but YFAS has got to be her crowning glory work on the resume seeing as it was a beyond Korean hit in ways her other dramas never achieved. Kim Soo Hyun seriously considering her next work is believable and if accepted will train all eyes on Producer.
Park Ji Eun has done two dramas apiece for both SBS and MBC, but only one drama with KBS so Producer will even out her record spreading the wealth among the big three. What's really weird is that the news reports state that Producer is being considered for the Friday night KBS slot, which is not only ratings dead air but there is also a follow up drama already scheduled to follow the currently airing Spy. That would be high school vampire drama Orange Marmalade with Yeo Jin Gu, making me wonder if KBS is opening up another slot for Producer or is looking to schedule it in before or after Orange Marmalade?