KBS is making all the waves the last few days as it went on a veritable drama casting spree. First there was Song Joong Ki signed up nice and early as the leading man for the fall Wed-Thurs drama Descendants of the Sun, followed by whiplash inducing back-and-forth to line up potential foursome Cha Tae Hyun, Gong Hyo Jin, Kim Soo Hyun, and IU for Friday night variety time slot new drama Producer. Today comes casting confirmation a lot less buzzy but still nice to know so folks can start anticipating or avoiding the upcoming high school drama Orange Marmalade.
Adapted from a popular webtoon, the drama is scheduled to air on Fridays starting in early May following the currently airing Spy. Set in a world where vampires live openly among humans after the two sides have reached a truce, the vampires drink pigs blood and have their fangs shaved down to control their urges. The vampires face discrimination and contempt from the humans despite living in relative harmony. The leading lady Baek Mari is an ostracized vampire high school student who finds herself catching the interest of the most popular boy in school after she accidentally bites him on a bus after being attracted to the scent of his blood, though no damage is done since she has no fangs and all.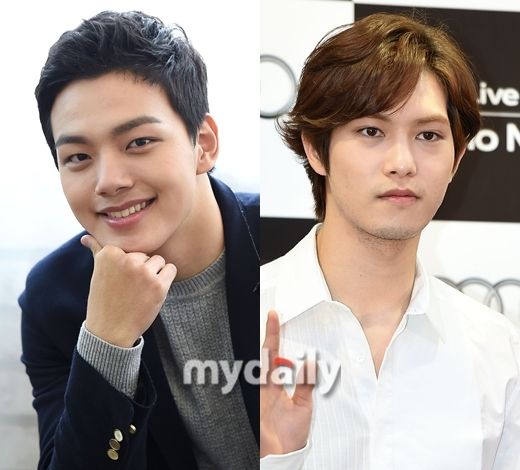 Joining leading man Yeo Jin Gu will be idol-actress Seolhyun of AOA playing the leading lady vampire high school student, as well as her fellow same label mate Lee Jong Hyun of CNBLUE playing a cool and mysterious fellow vampire. This basically sounds like the vampire version of an even earlier KBS Friday night drama Hi! School: Love On, a drama that was mostly watchable (in the beginning) with Kim Sae Ron's great acting and a breezy story line. My manga loving side twitches that the mere thought of a potential great drama adaptation but my drama watching side worries that the other two leads other than Yeo Jin Gu will just end up annoying me. Sigh, decisions decisions.