Audiences are naturally more forgiving and prone to favorable recollections when things end well, versus starting well and face planting at the end. That's due to the ending being the final contact with the work which turns into the last thing taken away, right? Who reads a book or watches a movie from back to front, unless it was me starting with the last page of HP: Deathly Hallows, which may or may not have happened because anxiety for a happy ending clouded the brain there.
With Hyde, Jekyll, Me, there is actually a sliver of hope now that the ending might actually be okay. Not good per se, but better than anyone still watching could have expected up to this point. Thanks to a solid episode 18, with a nice lead into the solution at hand for Seo Jin's DID, I foresee the final episodes to be wrap up of the bittersweet kind with plenty of warm and fuzzies. The official stills for episode 18 contain two of the best scenes in the episode, my favorite being the scene where Seo Jin and Robin are seamlessly spliced into the same conversation with Ha Na and Young Chan. Why couldn't this have been the tone of the entire drama all along? Such wasted talent and opportunities, sigh.
I actually didn't think Hyun Bin did a phenomenal job with Secret Garden, and the same goes with Ha Ji Won, when it comes to the body swap acting. It was Binnie doing his best Ha Ji Won impression of pouting and glaring and never felt natural, which was a bit better than Ha Ji Won's really awkward Binnie impression. What Binnie did well was playing his own character in SG, to the degree that it's become somewhat iconic in his resume and in people's memories.
This time he's done a seamless job playing both Seo Jin and Robin, I see the two different characters completely whether in stills or in scenes. From body language to speaking to his eyes, he nails it so perfectly. Just look at the BTS still above when he's reading the script when the cameras aren't rolling, it's a totally different Binnie reading the script as Seo Jin then as Robin! Too bad the story is dumb and bricks and no one is watching this drama now. At least a few who are still chugging along get to enjoy his hard work.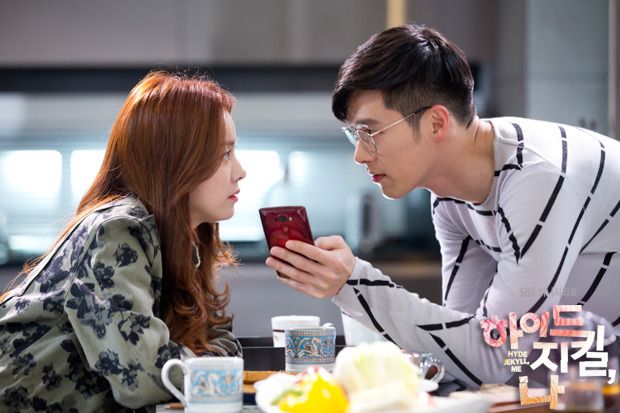 On a side note, Han Ji Min finally woke up in episode 18 and started acting like a living, breathing human being, rather than as a tree. Thank goodness and better late than never. Maybe she finally got a cup of coffee to drink.