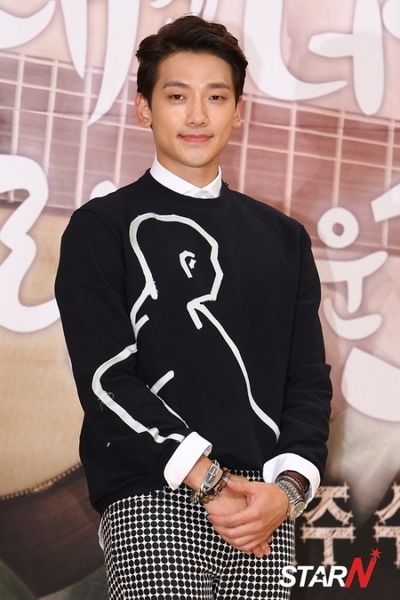 I'll cut to the chase and skip the preamble since so much has already been said about this upcoming drama. Let's get right to pondering the male actor who is currently in talks for the lead now that earlier discussed possibility Kim Woo Bin has passed on the project. Rain (aka Jung Ji Hoon) is in talks with the Hong sisters for their upcoming drama Feeling Warm and Good (formerly Jejudo Gatsby). The Korean title is based on a Jeju Island slang phrase for how the island makes one warm and happy so I'll go with whatever MBC decides officially is the English title since it's hard to translate.
I still love Rain despite his last K-drama being one of those hot mess disasters. My Lovely Girl (My Lovable Girl) was incorrectly cast with either Rain or Krystal maybe working but definitely not the two together. The script was also a giant stinker so if Rain wants to quickly come back to drama land to wash away the remnants of MLG then I'm all for it. I do find the selection from Kim Woo Bin to Rain completely jarring, I like both but they are soooooo different in all ways from age group to acting style to fan base. This drama follows after the just started airing Angry Mom so I'm expecting Rain's casting talk to pull through since it's pretty late to just throw names out there.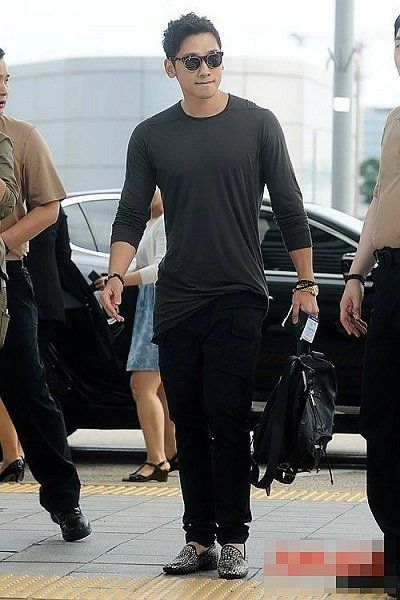 Rain and Kang Sora is not a coupling I've ever considered before but don't have a problem visualizing together. Kang Sora can bring the chemistry with guys older or younger than her, case in point the way she brought equal sizzle with Lee Jong Seok and Park Hae Jin in Dr. Stranger. Kang Sora also hasn't confirmed her role yet and one wonders if she's waiting to see who her leading man will be before signing on the dotted line.
Rain needs a drama where he plays a well-written character otherwise there is too much Rain that seeps through whenever he's asked to play cardboard cutout chaebols and the like. It's hard to say if Rain's popularity in Korea really is as tarnished after his military service hullabaloos as netizen comments indicate, leading to MLG's flop, but I'm more inclined to believe everyone in Korea just recognized it was a crap drama and avoided it. Here's to hoping this latest Hong sisters drama has a good story otherwise it's all pot whoever is cast.