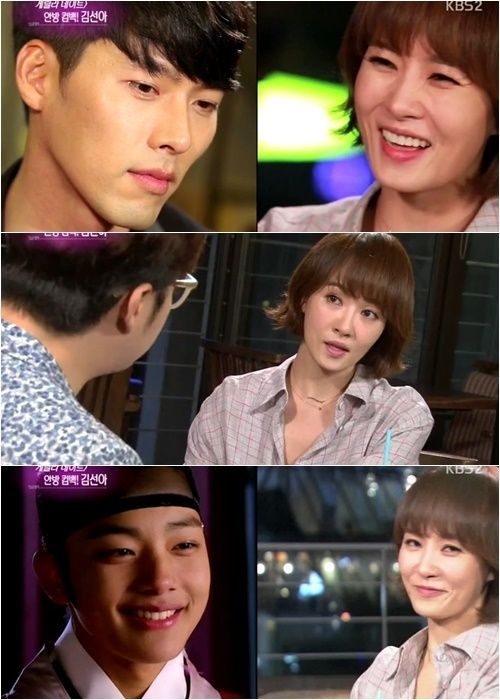 I love wit and sass and that's something Kim Sun Ah has in spades, and an additional reason why I love her aside from her insane chemistry with all her male costars. She sells attraction like no other, when many leading ladies can act but struggle to evidence a desire to get close to the leading man. When Kim Sun Ah gets close to her leading man, I'm always tempted to call a time out and leave, closing the door behind me to give them privacy. Next week's premiere of Masked Prosecutor will show whether she's still got it, and whether Joo Sang Wook is man enough to give it right back.
Kim Sun Ah's most famous onscreen pairing remains My Name is Kim Sam Soon with Hyun Bin, now a decade out since the drama aired to massive ratings in 2005. She was interviewed last week for Masked Prosecutor promotions and told that recently Hyun Bin was asked which was his former leading ladies was the most beautiful and he didn't pick her. Hyun Bin apparently picked Han Ji Min from Hyde, Jekyll, Me (I think that drama turned him blind and stupid), but Kim Sun Ah chuckled to hear his choice, saying "It's understandable, but I don't remember who Hyun Bin is? Who is he?" Good one, unni! She then went on to reveal her desire to work with rising young actor Yeo Jin Gu, not in any romantic setting god forbid, but to play his noona.
With how crappy K-dramas have been, for the most part, in recent years, going back to tried and true classics like MNIKSS only confirm that the real deal will hold up with time even if the look seems outdated. Good storytelling is timeless.