It's hard to write about the sad events in entertainment, and nothing is as sad than the death of an entertainer. It's so final, turning the reel enjoyment into a real sadness that seeps through the screen even if the viewer never knew the entertainer in real life. Taiwanese actor-singer Shone An (An Jun Can) passed away last week at the young age of 31 years old of fast onset liver cancer, which is itself not an indictment of his drinking or even non-drinking lifestyle since even non-smokers can get lung cancer and plenty of non-drinkers find the liver failing regardless.
Shone wasn't an A-lister in the Taiwanese entertainment industry by any means, but he was very well-liked in general and specifically had a very tight knot group of girl friends who are all A-listers now. His best friends Ady An, Chen Qiao En, Bianca Bai, Esther Liu, and many more were at hand for his memorial service this past weekend in Tainan, Taiwan. Chen Qiao En basically held the hand of a barely hanging in there Ady An to get through the event, and even living abroad Da S and the recovering from illness Xiao S showed up with their respective husbands. As Shone's family and friends bid farewell to this kind and talented young man, apparently his one wish before dying was not to be forgotten so hopefully his memory will be preserved.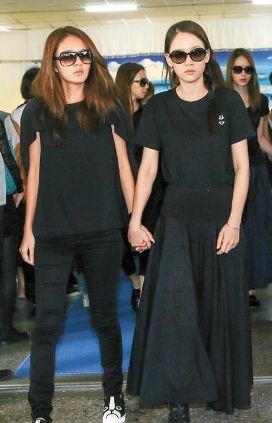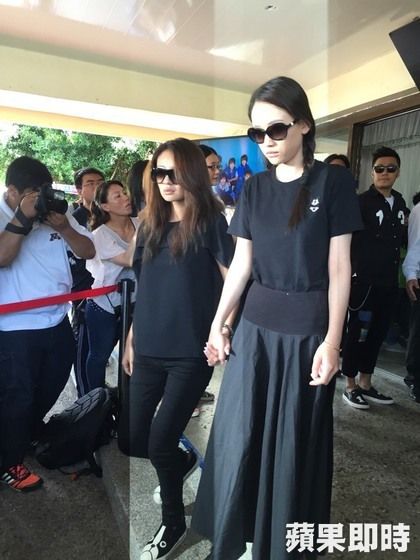 Ady spoke on behalf of the seven best friends in the group known as An Corp, saying that they will always be a group of seven even with Shone gone. She sees it as him leaving for a forever trip somewhere, and that place happens to be called Heaven. Ady broke down talking about how Shone was younger than her but actually seemed more like her older brother the way he took care of her. She asked everyone to smile because Shone liked people around him to be happy.
Ady speaking about Shone: