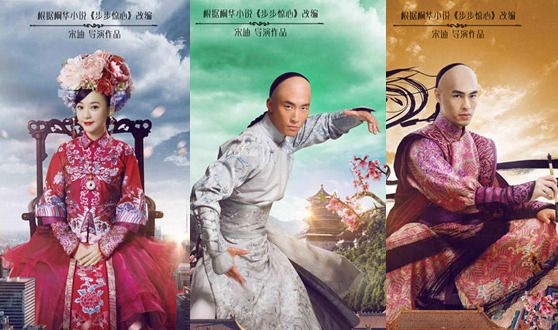 If I didn't love Bu Bu Jing Xin so much, the novel and the C-drama adaptation, I might be tempted to call it quits with the upcoming alterna-universe C-movie version Time to Love which is coming out in a few weeks. I don't mind the streamlined take on the source novel, reducing the time-traveling heroine love triangle to just Ruo Xi with 4th Prince and his full blooded younger brother 14th Prince. It doesn't negate the original story much like Pride and Prejudice and Zombies doesn't diminish the original work.
I've also loved all the teasers, posters, and movie stills so far, so this is the first time the production has rubbed me the wrong way with the latest batch of promos. Either it was meant as a joke, or someone crazy person got a hold of the editing button, but the latest movie preview was cut as some sort of wacky laugh-a-minute reel with every single scene cringeworthy. On top of that, there is an English voice doing a voiceover! Holy drama gods this much be watched and collectively snarked about. The second set of movie posters are also a let down from the first really emotionally evocative ones. Sigh, please don't trip up at the final stretch, BBJX the move!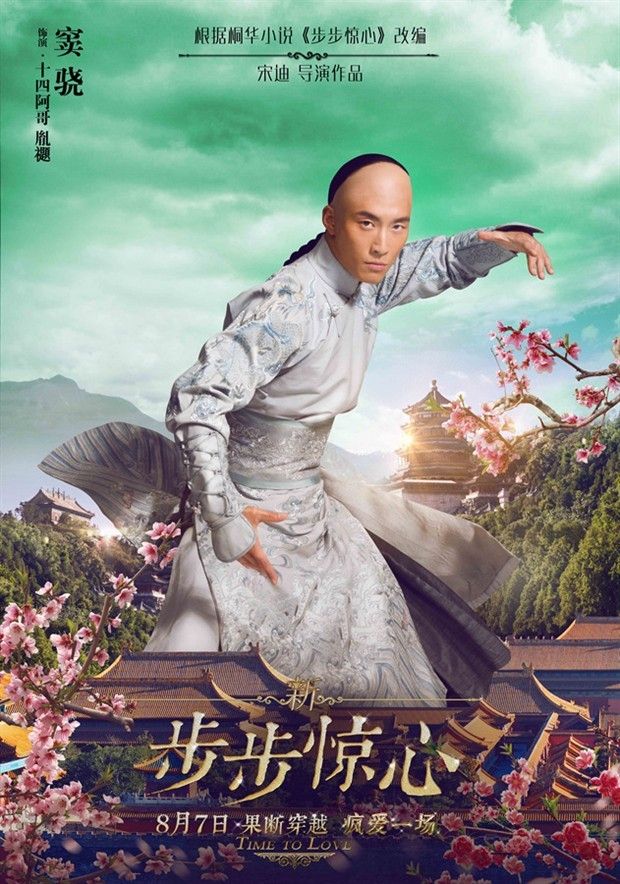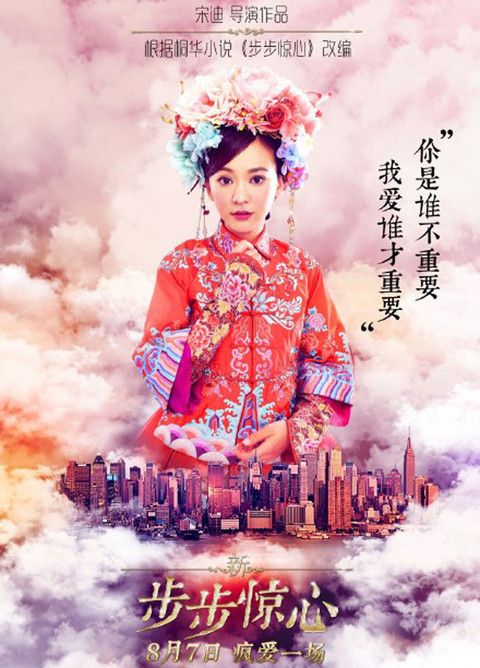 I still think the movie has a good chance of being watchable and even pretty darn good on its own merits, with leads Ivy Chen, Shawn Dou, and Tony Yang all looking awesome in their roles.
Comedic trailer for Time to Love (Bu Bu Jing Xin the movie):