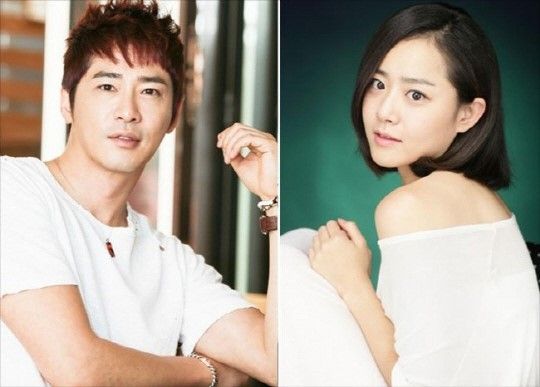 If this casting discussion ends up confirmed on both sides then it'll be the biggest drama casting surprise news for me in 2015 so far. And with the drama year basically mapped out until year end, likely nothing will come along to top this doozy of a potential drama pairing. Just as I wrote about Kang Ji Hwan skipping out on K-ent to do one of those trendy Korean-Chinese joint productions, news breaks that he's in talks with KBS for an upcoming drama to air in late 2015. That's fantastic news for me since I love watching him onscreen, but definitely puts a new spin on multi-tasking.
Kang Ji Hwan has reportedly been offered the male lead in upcoming Mon-Tues rom-com I Live Alone (I'm Home Alone), while the even bigger news is that Moon Geun Young has been offered the female lead. This is the drama that I shared the casting rumor last week surrounding a potential drama return vehicle for Moon Chae Won, but looks like it's a different Moon the production ended up in serious talks with. This marks the second time this year Moon Geun Young's name has been attached to a K-drama, with her considering the female lead in High Society before ultimately passing. Both Kang Ji Hwan and Moon Geun Young have a solid track record working with the network – his last drama was Big Man while five years ago she did Cinderella Unni and Mary Stayed Out All Night the same year on KBS.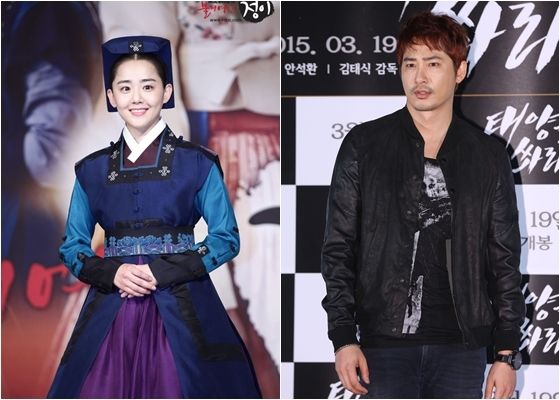 In addition to Kang Ji Hwan and Moon Geun Young, reportedly Jeon Hye Bin is already a lock as the second female lead, continuing her great experience working with KBS with last year's Joseon Gunman. I love her so having her in this cast is a reassuring sign already, not to mention she has a good track record of picking good dramas. Directing I Live Alone is the PD of Healer, Ohlala Spouses, Man of Honor, and Baker King Kim Tak Gu, while writing is the relative newbie writer of My Secret Hotel and Goodbye Wife.
In addition to getting the leads locked down, I Live Alone may be vying for premiere date with another KBS drama Oh My God which has already confirmed So Ji Sub and Shin Mina. The latest articles all say I Live Alone will air in October after Taming Mother-in-law, which follows after the currently airing I Remember You. If that's the final arrangement then Oh My God will air following after that, but I say it all depends on which drama gets it cast locked down and ready to roll first. I don't want to count my eggs before it hatches but holy drama gods Moon Geun Young and Kang Ji Hwan. MAKE IT HAPPEN KBS!