I'm so happy that many folks enjoyed the sneak peeks at upcoming TW-movie Our Times, one of those coming-of-age movies set in more idyllic times that never gets old as long as it's done right. The two young leads Vivian Sung and Darren Wang are also knocking it out of the park already in just the trailers, both really digging into their wallflower and school thug characters with gusto. It helps that they are oozing adorable chemistry wrapped in a story line that is sure to turn the tear ducts on towards the end when it seems like he disappears from her life.
Luckily most Taiwan projects, be it dramas or movies, aren't skimpy on the spoilers and one was readily evident in the movie trailer – A-list actress Chen Qiao En shows up as the grown up version of Vivian's character. The bigger secret trump card is Jerry Yan playing Darren's grown up character, with Jerry and Chen Qiao En snapped filming in Taipei last year for this movie, confirming a happy ending is in sight down the road. Whew, this one is so not worth going for some highbrow sad ending just for the sake of hammering home growing pains. Check out the spoiler pics below as well as the just released official movie theme song MV with more movie scenes.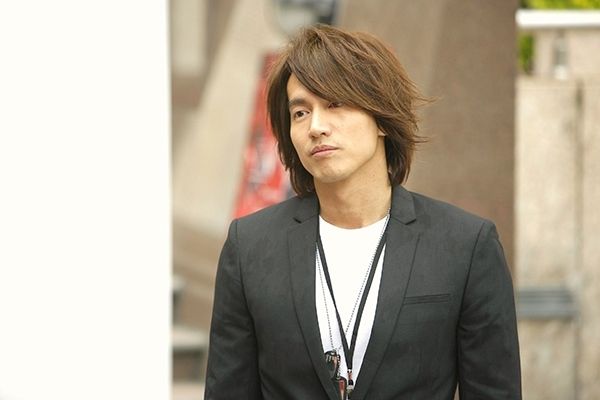 I also loved the music played in the movie trailer and turns out there's a good reason, the theme song will be songstress Hebe Tian's melancholy and hopeful soft ballad "Little Bit of Lucky". Have a listen below to the full track.
Official Movie Theme Song MV Hebe Tian "Little Bit of Lucky":