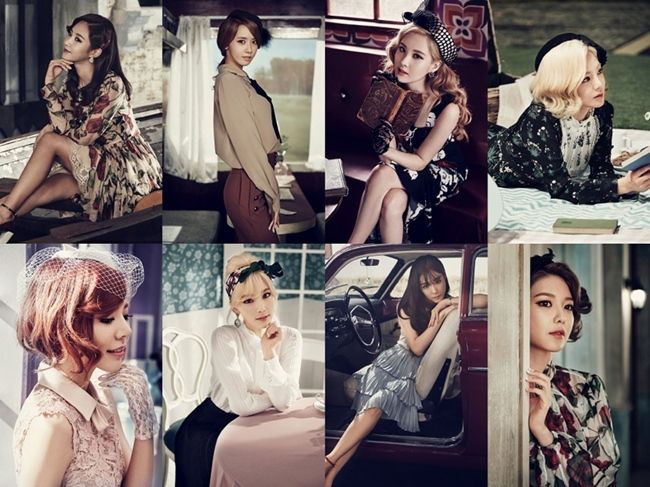 I love pretty fashion photographed prettily, and that combination is in full display in photo teasers for the upcoming 5th full length album Lion Heart from top K-pop girl's group SNSD (Girl's Generation). This the first full length album release since the girls went from 9 to 8, though in between they've dropped various singles. While I've liked some of the solo ballad efforts from various SNSD girls when used as OST singles, as a group I've never found a SNSD worth putting on my playlist.
With that said, I feel like they are nearly the end of their popularity cycle and I've been around the whole time watching the girls grow up, and now they are all grown in the loveliest album concept I've seen from them – a retro styling that borrows from various eras and combined together perfectly with each girl getting an eye-catching ensemble and backdrop. My favorite shots are Yoona in menswear on a train like she's off for a country weekend, and Sooyoung like a 50's housewife waiting by the door for her man to come home. Both girls nailed it in bringing the look to life.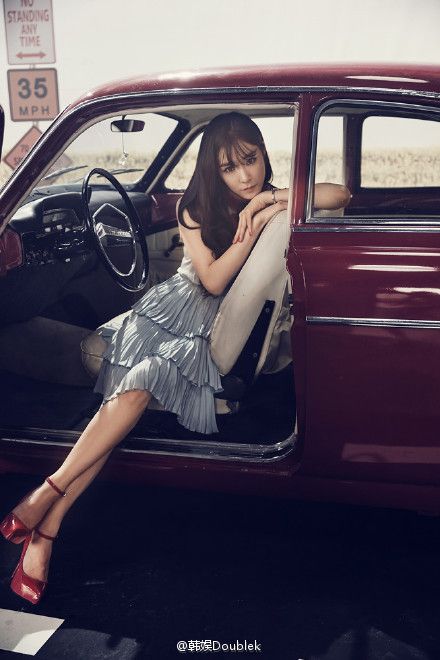 The only bit of weirdness is seeing a dude wearing a lion head in the album posters, which is thankfully more weird than creepy.