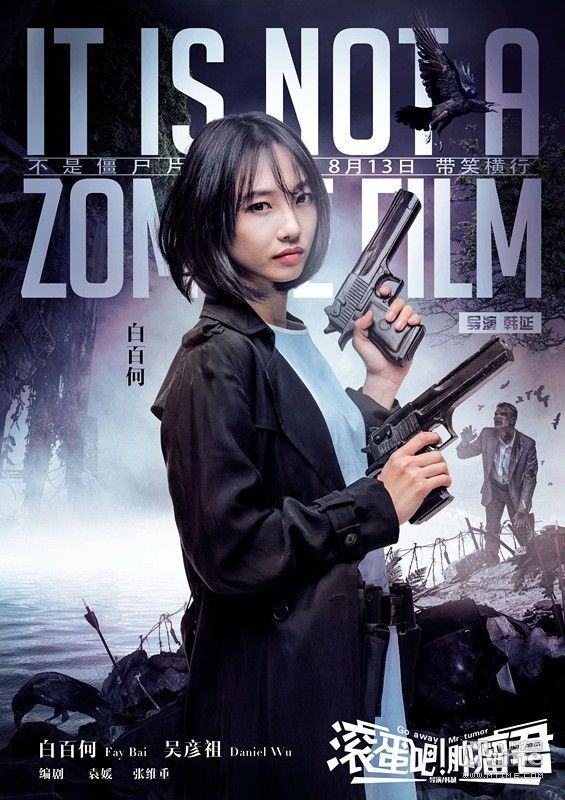 Go Bai Bai He! China is welcoming a box office renaissance this summer thanks to the unprecedented success of domestic fantasy period movie Monster Hunt. Starring C-actress Bai Bai He and Jing Bo Ran stepping in for banned by China Kai Ko, the success has been credited to the fun family suitable nature of the film, the cute CGI monster Huba, and Bai Bai He's universally beloved onscreen charm. Monster Hunt is not only the top grossing domestic Chinese movie of all time now, passing that mark only 10 days into its run, but is gunning for Furious 7 as the top grossing movie (from any country) of all time in the Chinese box office.
Monster Hunt is also only the second movie ever to gross over 2 billion yuan in the Chinese box office, as of now it's grossed 2.1 billion while Furious 7's full gross stands at 2.4 billion. Monster Hunt has only been in theaters for almost a month (it was released July 16th) so it's highly likely it will catch up to and surpass Furious 7. But that race to the top won't be as easy since this week Monster Hunt finally lost its number 1 perch at the weekly box office, a spot its held for 28 days since release. The win-win part of the loss is all thanks to leading lady Bai Bai He – Monster Hunt was knocked off the number 1 spot by the opening weekend of Bai Bai He's new comedy movie Go Away Mr Tumor with Daniel Wu. Dang, you go girl!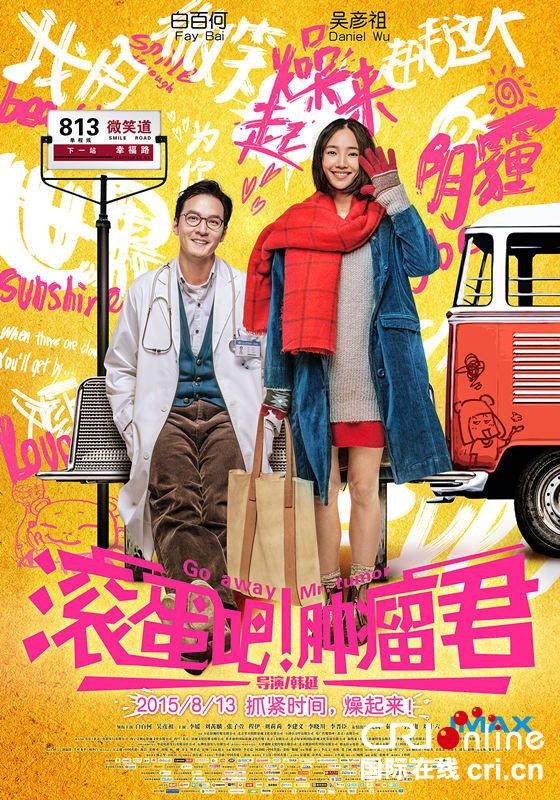 I'm fairly certain this summer's box office winning success will vault Bai Bai He firmly to the A-list, a place she ought to have been since she's been box office gold for many years now. Her earlier small budget romance movies like Love is Not Blind or The Stolen Years have all hit box office success, and for Love is Not Blind she won Best Actress at the Hundred Flower Awards, the Chinese equivalent of the Oscars. She also managed to reach the top without fitting the porcelain doll or goddess mold of other Chinese A-list actresses like Fan Bing Bing or Crystal Liu. She is a lot more like Zhou Xun, using her talent more than her girl next door fresh-faced pretty looks. Even cooler is that Bai Bai He married young right after her debut to actor-rocker Chen Yu Fan, and they have a little son, so her success doesn't come at the expense of having a happy personal life. I love her acting but she's even funnier on variety shows, her guest-starring episodes of Hurry Up Brother (Chinese version of Running Man) are side-splitting awesome. So 2015 turns out to be the summer of Bai Bai He and we're all just watching from the sidelines.