This is definitely a pairing of K-drama titans, and probably just in the nick of time what with the industry in need of a mega-epic-heyday returning type of hit with the traditional viewing audience. PD Lee Byung Hoon and screenwriter Choi Wan Kyu are teaming up for an epic weekend sageuk airing on MBC, taking over after My Daughter Geum Sa Wol. It's pretty telling that MBC is giving them the weekend slot as weekends are basically the only time slot nowadays that can still do 20% and even possibly 30% ratings.
Choi Wan Kyu's last drama was the good effort but not quite all there MBC drama Triangle, better known for proving that Jaejoong can act and the Lee Bum Soo magic touch is there with any lucky youngster who gets to work with him. Choi Wan Kyu is basically K-drama writing royalty with how many hit dramas he's penned over the years, almost all with a very strong male-centric focus – IRIS, Midas, All In, Swallow the Sun, Jumong, The Kingdom of the Winds, Love Story in Harvard, Lobbyist, Gourmet, and many more.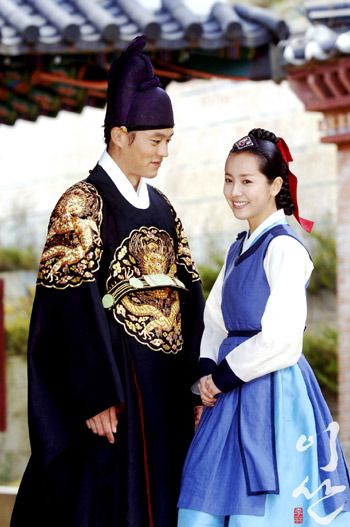 PD Lee Byung Hoon is no slouch either – he's the eye behind the camera that created the enduring Hallyu hit Dae Jang Geum. His last few dramas were also for MBC with Horse Doctor, Dong Yi, and Yi San, but prior to that he did SBS drama Seodongyeo. Lee Byung Hoon has actually worked with Choi Wan Kyu before, 13 years prior in 2002 they did the sageuk Sangdo (Merchant's Way) for MBC. This upcoming sageuk will certainly be old school but that might be a good thing for garnering the interest of the drama regulars.